Here is another Ficus, I purchased several years back, it is 2 trees in one pot. I would prefer maintaining it as such; however, I think I need to repot it into a wider pot and change the orientation to promote the two trees instead of hiding one behind the other. OR, does the "off-to-one-side" shadow effect work as it is? My my focus of this tree, at this time, is the trunk(s) placement and nebari.
Here are 4 views of the trees: (FYI: the branches and foliage have already been reduced, to a degree.)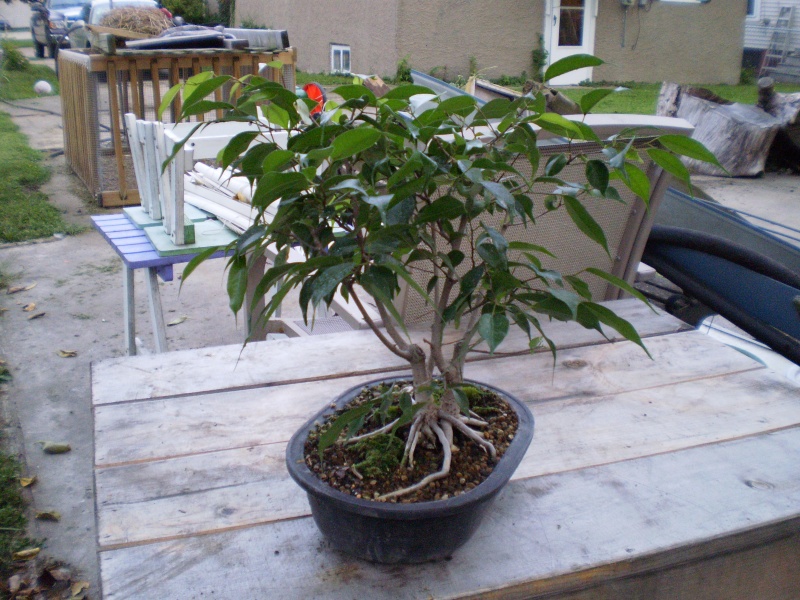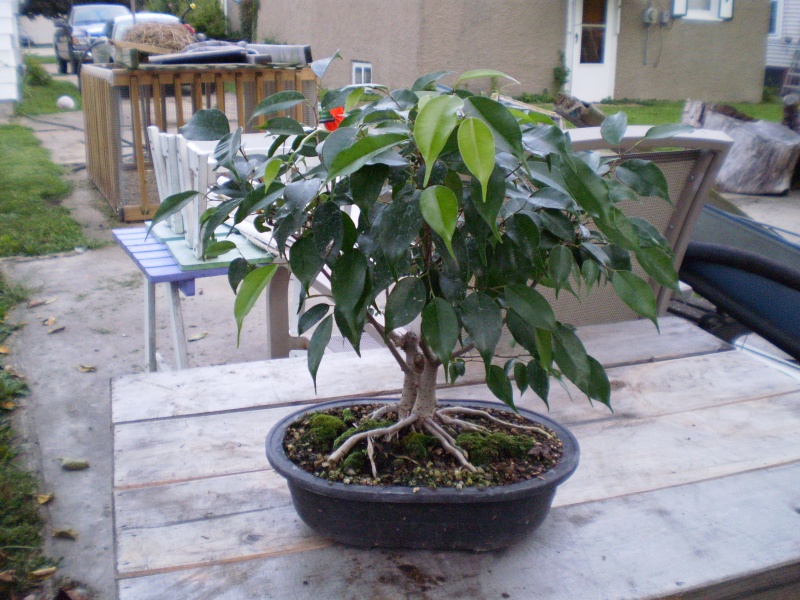 After pruning: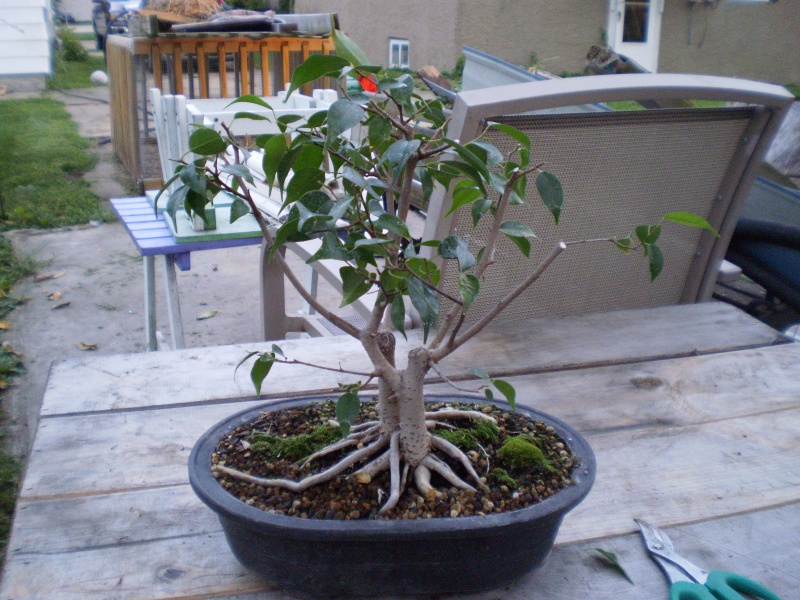 Jay Gaydosh

Member





Oh dear. Can we assume this is also standard F. benjamina?
Yes, you can keep it as a twin trunk, but it requires a lot of work. I can't tell you the whole background you need while standing on one foot. You need to go to Interlibrary Loan or the library of the nearest bonsai club, and read the classical bonsai instructions for twin trunk, such as Korashoff's book and back issues of International Bonsai magazine. If you really can't find anything, let me know & I'll see what I can do.
Meanwhile, with both those trees, cut the top off & keep the lowest branch as the trunk. Also lose that crossing root. You are correct that placement needs to be changed. With twin trunk, the lesser tree is placed to the side of the major one, either slightly in front or slightly in back. The trunks will be wired so they curve more or less the same. If you keep the tops pinched, you should eventually get some back budding down the trunk. You will probably have to pot them up separately temporarily, work on them and trim the roots to fit, then put them together. The last thing you need to think about is the pot.
This is one wannabe's opinion. I hope others will chime in.

Iris

bonsaisr

Member






Jay Gaydosh

Member






---
Permissions in this forum:
You
cannot
reply to topics in this forum