Originally posted as 'question', moving it to here cause i decided upon styling, and future of this tree.
Started as a much bigger (neglected) prebonsai, bought it offpriced, there were obvious traces of a badly turned out airlayer, so i had to remove the entire top part. The drastic cutback, and early carving (still more to do in next years) has added to the overal appearance of age.
Now it needs a repot, new potting angle (i'll use the same pot i guess). And a virtual of branch structure i want. The beginning is allready there because many buds are there, were i want these new branches.
I really hope i can get as close as possible to executing my plan for this little fellow.
Trunk base just above soil is about 3,5 inches (8 to 9cm).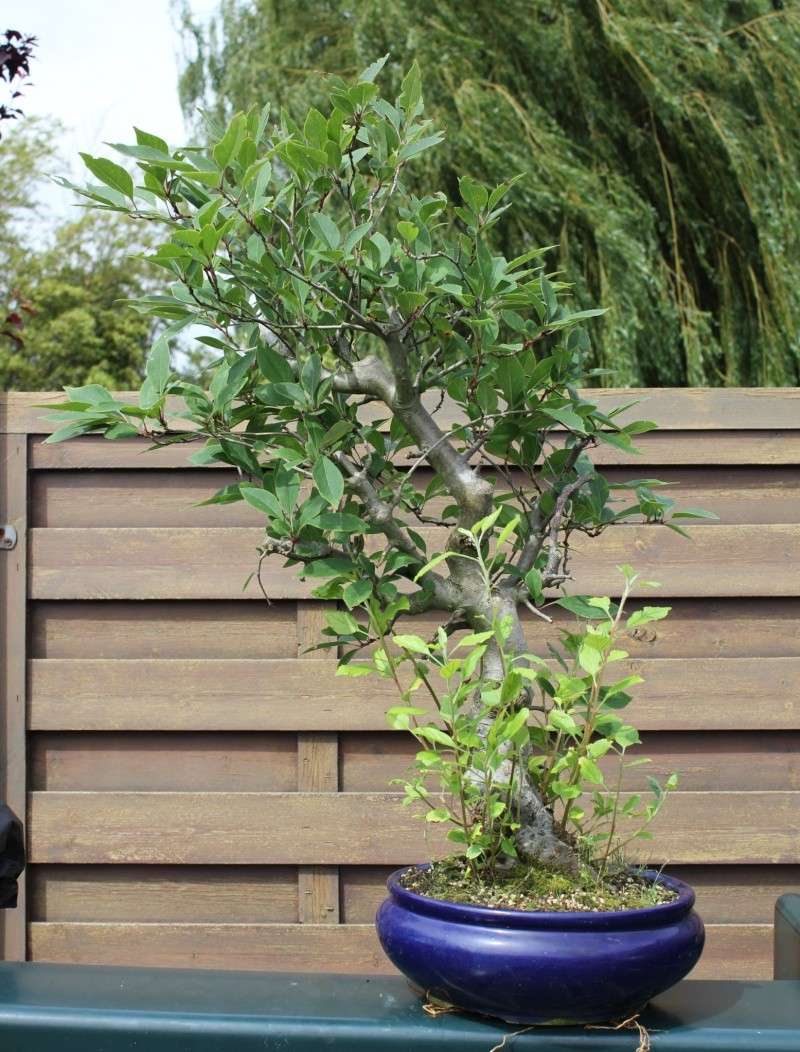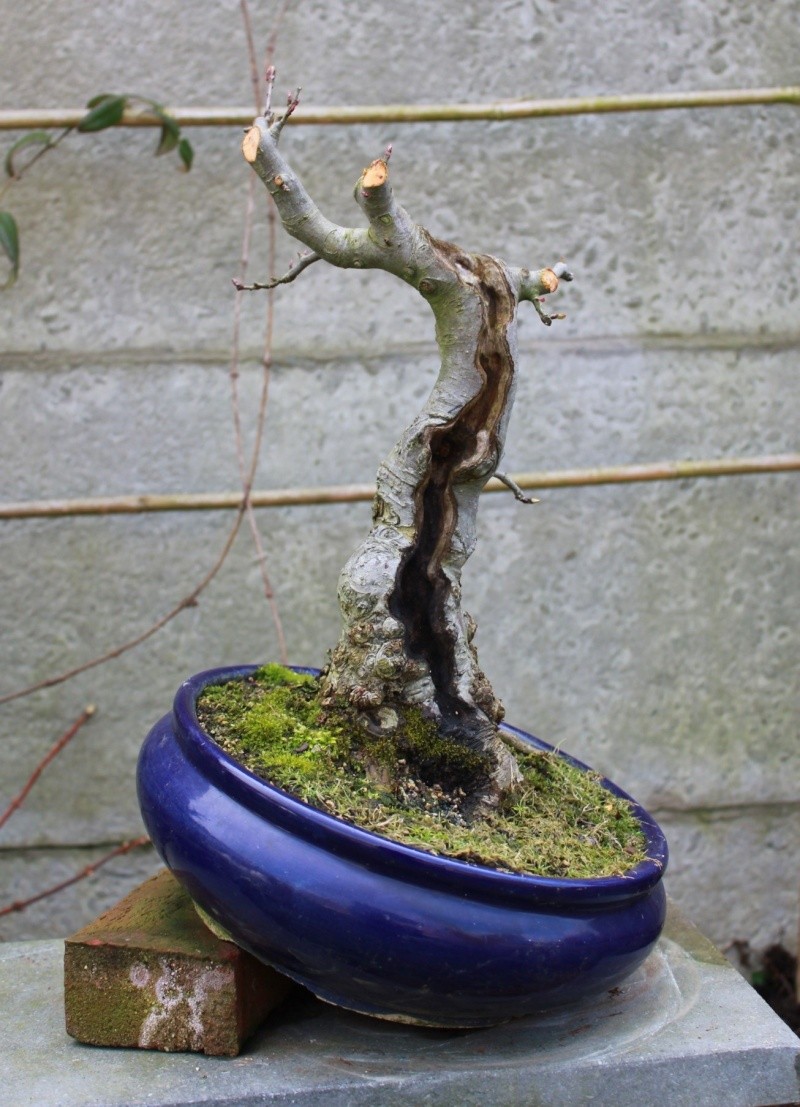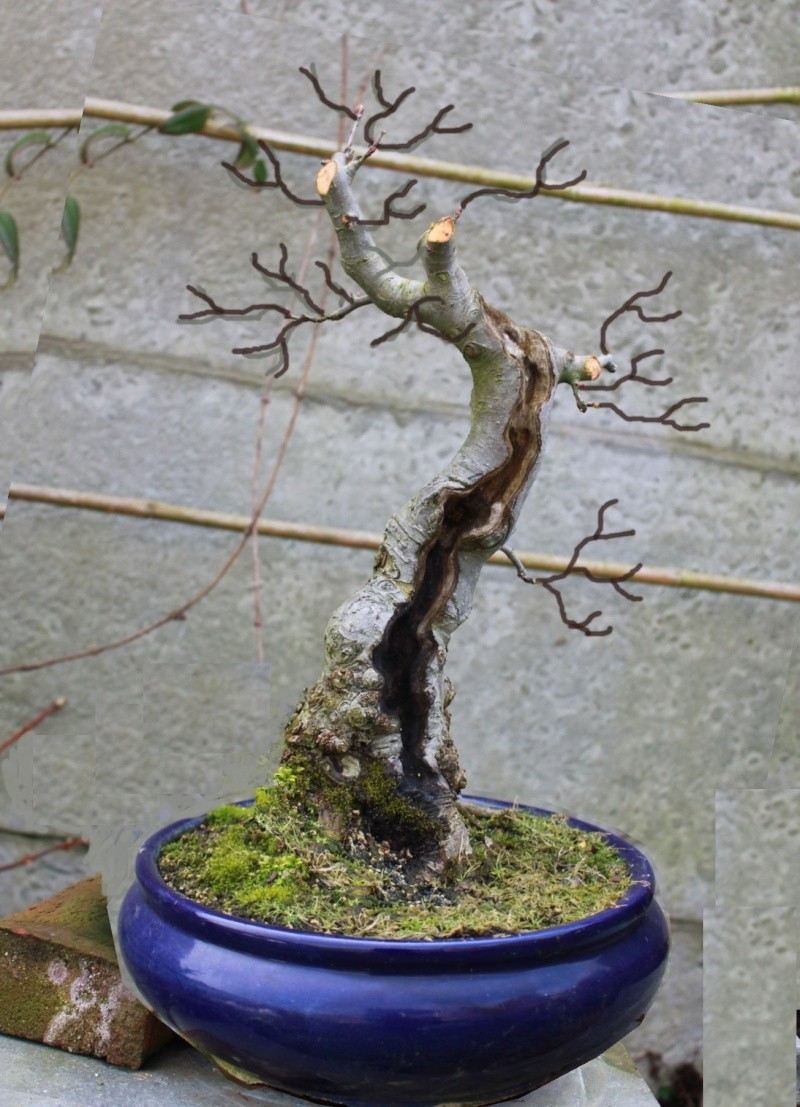 Love the trunk.

I think it may still be a bit too tall.
_________________
Jim Lewis - lewisjk@windstream.net - Western NC - People, when Columbus discovered this country, it was plumb full of nuts and berries. And I'm right here to tell you the berries are just about all gone. Uncle Dave Macon, old-time country musician

JimLewis

Member





Hello Yves,

For me, it looks very promising material. good luck with it.

Regards,

Efi





efishn

Member





Hi Jim and Efi, thanks for the replies.
Today I repotted it. Was quite a mess, by the looks of the matted roots, the tree hasnt seen a repot since many years. I could allready smell some rotting too. So i totally removed the matt, tidied it up; clean out the old smelly soil/substrate and replaced it by zeolite/cocosol. I put it in a shed, to protect from nightfrost, and winter's not yet over... I put some cutpaste on too (which i normally dont).
i'm satisfied with the result, the trunkbase is even wider now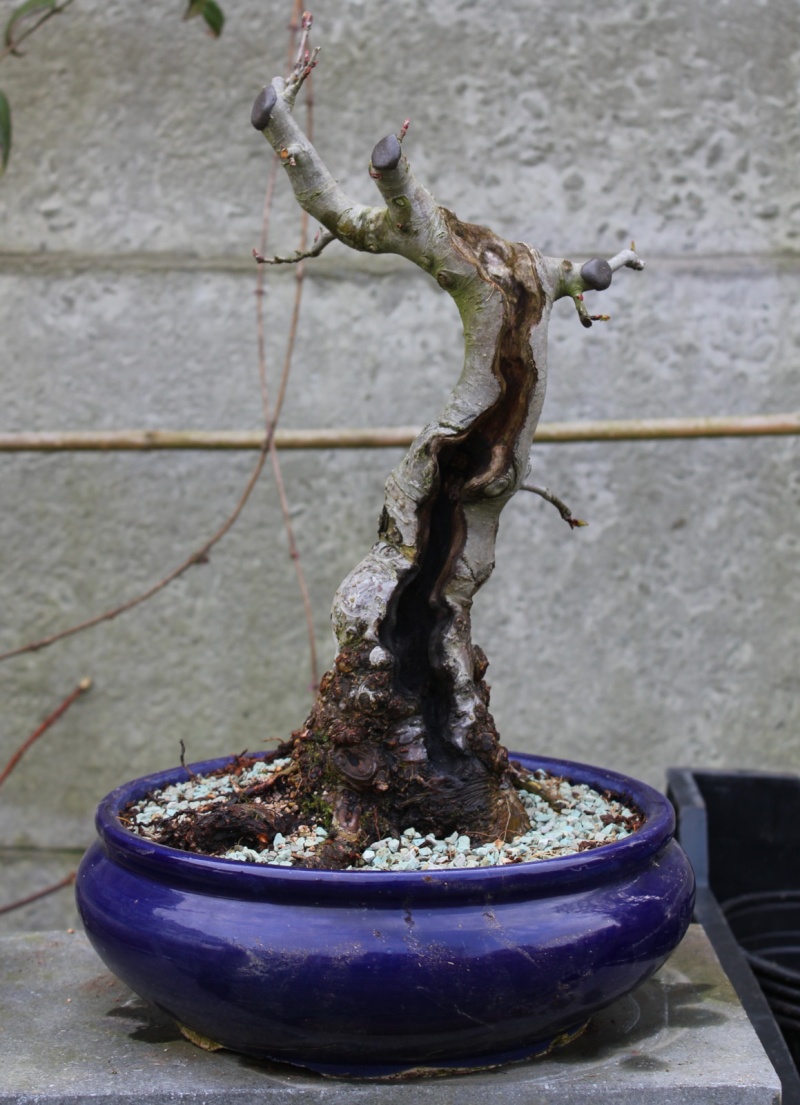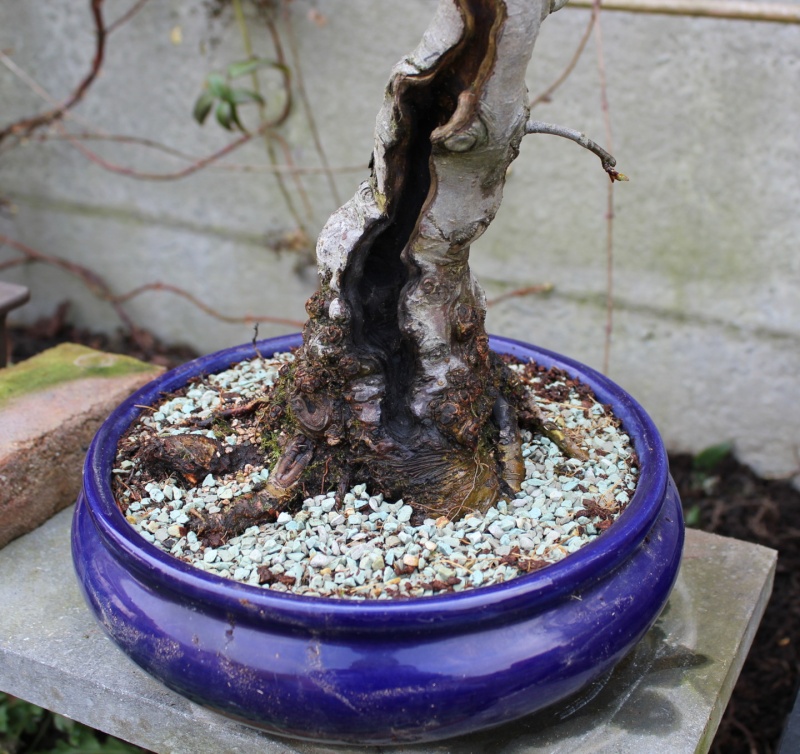 Yes, its absolutely more beautiful now with this nebari.

Efi

efishn

Member





Any update? Such a nice tree!


Francois

Member





It seem that the original poster has left us -- hence the "Guest."
_________________
Jim Lewis - lewisjk@windstream.net - Western NC - People, when Columbus discovered this country, it was plumb full of nuts and berries. And I'm right here to tell you the berries are just about all gone. Uncle Dave Macon, old-time country musician

JimLewis

Member





Thanks Jim, I wondered about that


Francois

Member






---
Permissions in this forum:
You
cannot
reply to topics in this forum