Hi there,
I started whittling away at a piece of wood, finally making my first daiza, at least trying.
Any suggestions towards finishing the daiza and the final shape would be appreciated. Foot placement, stain colour ect..
Thanks for looking.
mp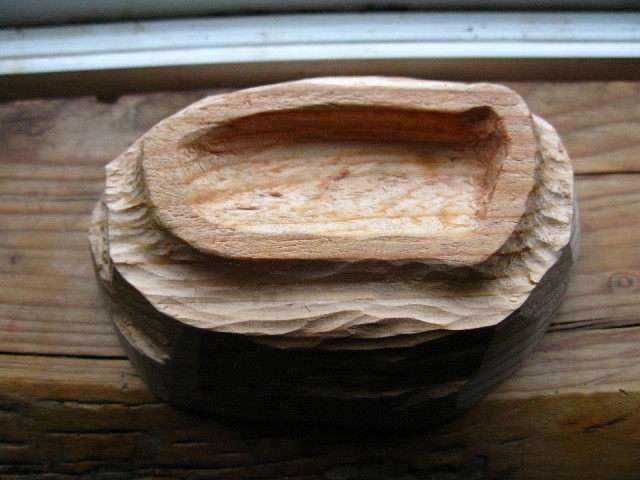 [/url[url=http://www.servimg.com/image_preview.php?i=93&u=15195597]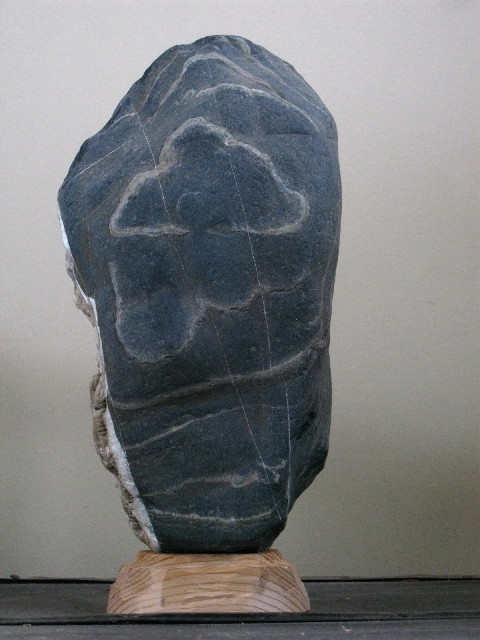 Hello Monte
Lovely blue.
Maybe a daiza like this?
The proportions you choose are ok i think.
Note the black spots, they mark the centerline of the stone, that is why i gave a bit more heaviness to the right side of the daiza.
I placed the stone a bit deeper in the daiza.
Sunip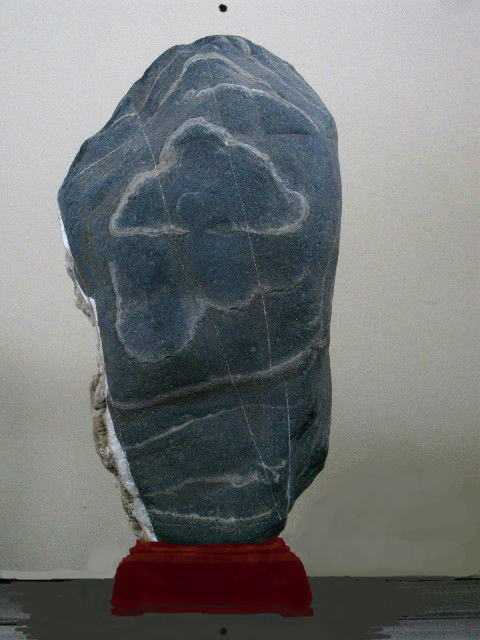 i do like what sunup has done with his illustration....little notches on the bottom flat to indicate feet and i do like his reddish stain color for the wood to contrast with the blue.
s I stare at the stone I see mountain tops and clouds.
I'm glad you started on your first daiza and hope you end up "hooked" like the rest of us


dick benbow

Member





Hi Dick
Nice to see you have entered the daiza making world

, hope to see many stones in daizas from you.
Your blue stone is very nice...but very dificult for a beginner.
The straight white line on the lower part of the left side of the stone, is desturbing for the patern, and should be cowered up somehow...also is the two "cuts" in both sides, natural daizarims, but dificult for a beginner to reach, as they are a little high placed.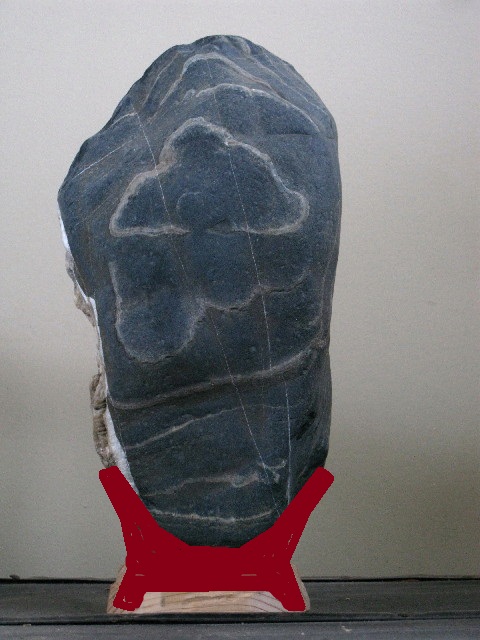 My drawing is not at all elegant, but it give an idea of a daiza that support the stone.....yours are too small, and does not look stabile.....please also make sure your stone is ballanced right, for now do I not feel confident it is.
Kind regards Yvonne
Hi, thanks for the comments and the drawings. I like both options very much. For now since I have already started I will strive for something similar to Sunips suggestion. I may not be able to go quite so deep because I've already carved around the edge of the seat. There is still a bit of room to play with so I'll go a bit deeper. Will follow up later when done, thanks again.

Monte
Hi Monte
You can later, when you become a better carver redo some daizas...this one does not have to be the one, you keep for ever...I am planning to redo some daizas, after I have become a better carver......some will wait, as I know even more experience will help, when i go for the design I want to do next time...not a big deal, have fun

Kind regards Yvonne
---
Permissions in this forum:
You
cannot
reply to topics in this forum