I had been ground growing a deodar for several years & it was time to start removing the unwanted parts, instead of just chopping I decided to try layering. The first attempt was semi successful, it rooted but they rotted off during a wet spell so I tried again.. The initial cut was made at the beginning of feb 2011 (late summer), no rooting hormone was used.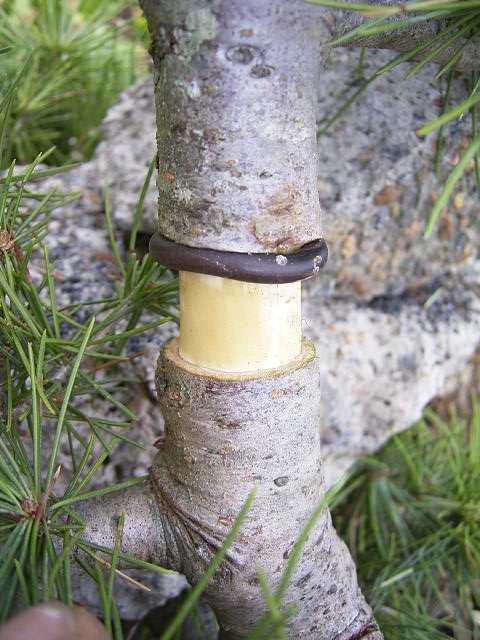 Due to losing the first attempt to root rot I used a very freedraining mix and didnt bag but used an open pot.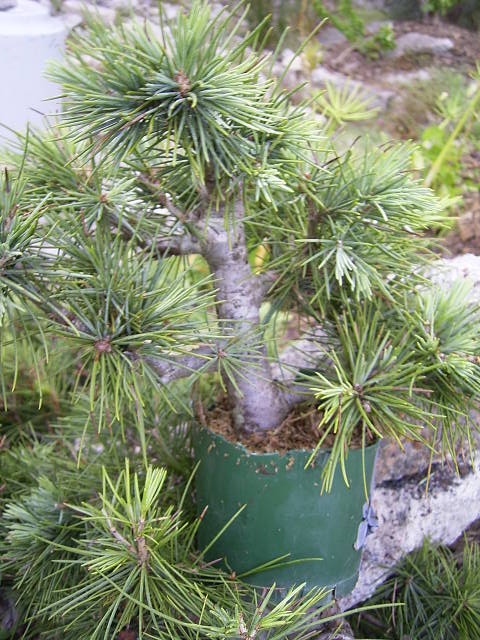 Two months on & it was booming with new growth so I was assured it had atleast survived the initial ringbarking, but would it hold out in the long term...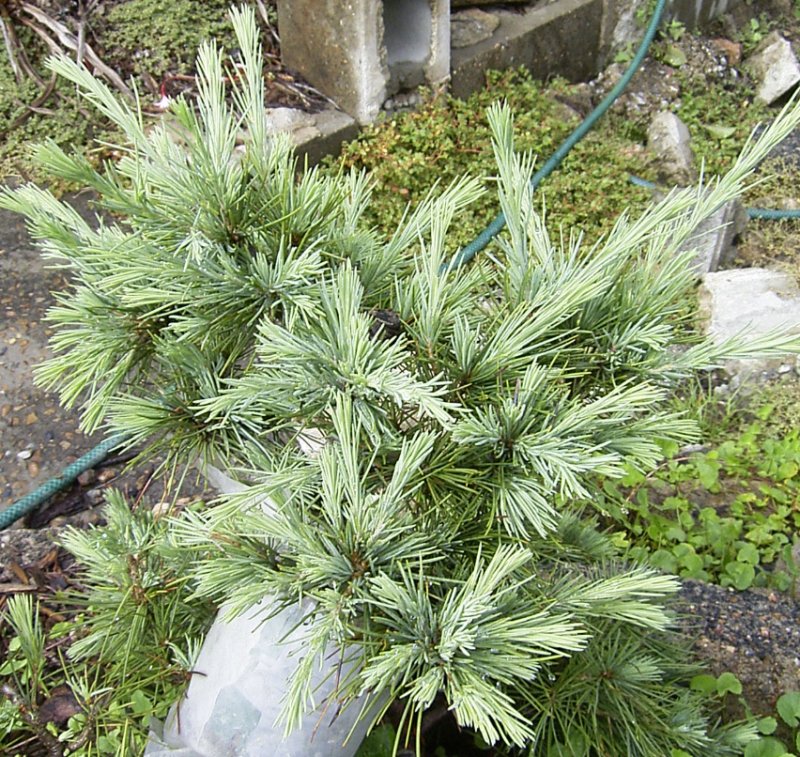 Around august '11 I realised that with my tardy watering of the layer it would most likely not take at all despite the good growth so I unwrapped extended the cut & bagged a litle more conventionally.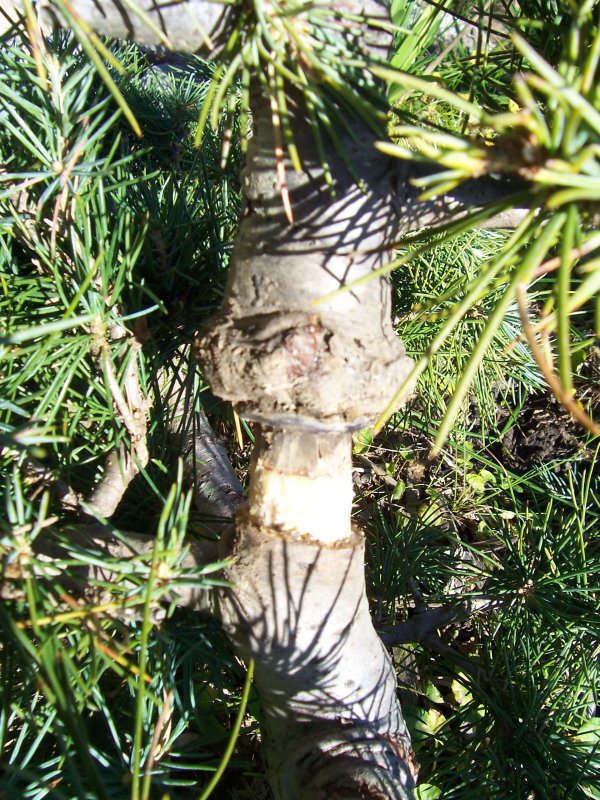 By mid feb '12 it was clear the time had come so off it came, a good solid haircut, pot up & into a semishaded spot to wait...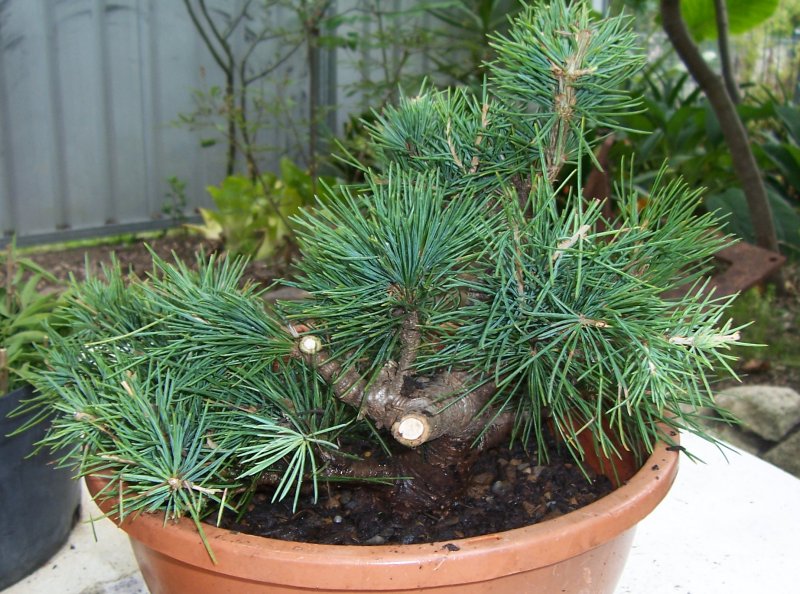 A sample of offcut, this tree had boomed...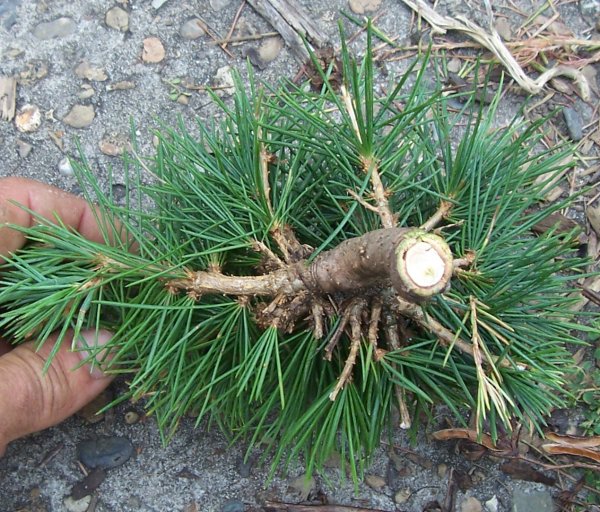 A month after seperating it was clear the tree wasn't going backwards so out to full sun it went. It made no more growth for the season but come spring it fired up with vigour. Around dec '12 I could not leave it any longer & had to prune the rampant spring growth lest it get away from me altogether. By jan 1 2013 it was firing up again so to allow a better view into what was there I removed most of the old needles & waited to see if it had been pushed too far...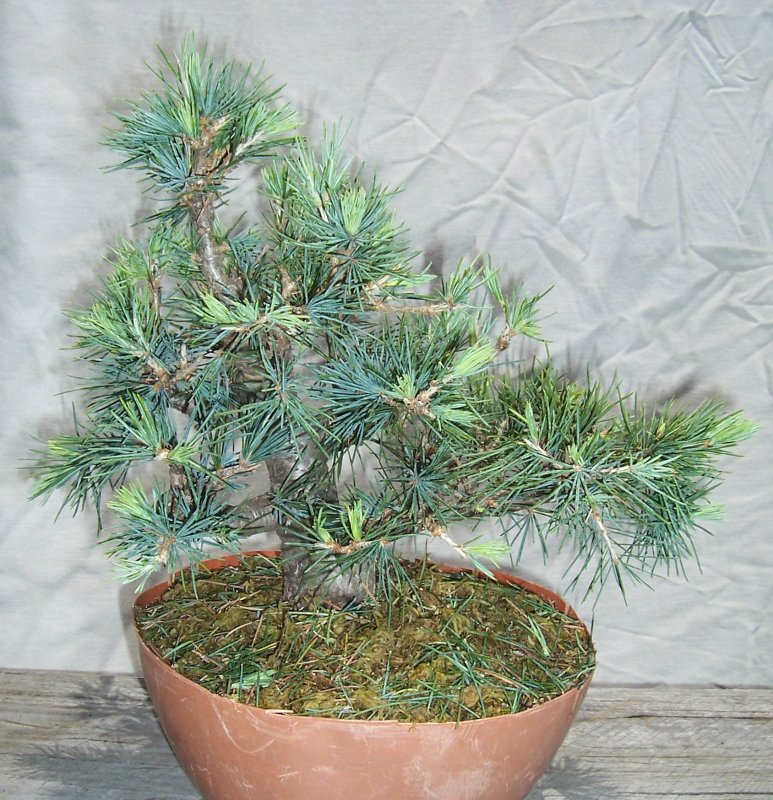 Of course not, it fired up again and even gave me a heap of backbuds to play with so on with the next stage...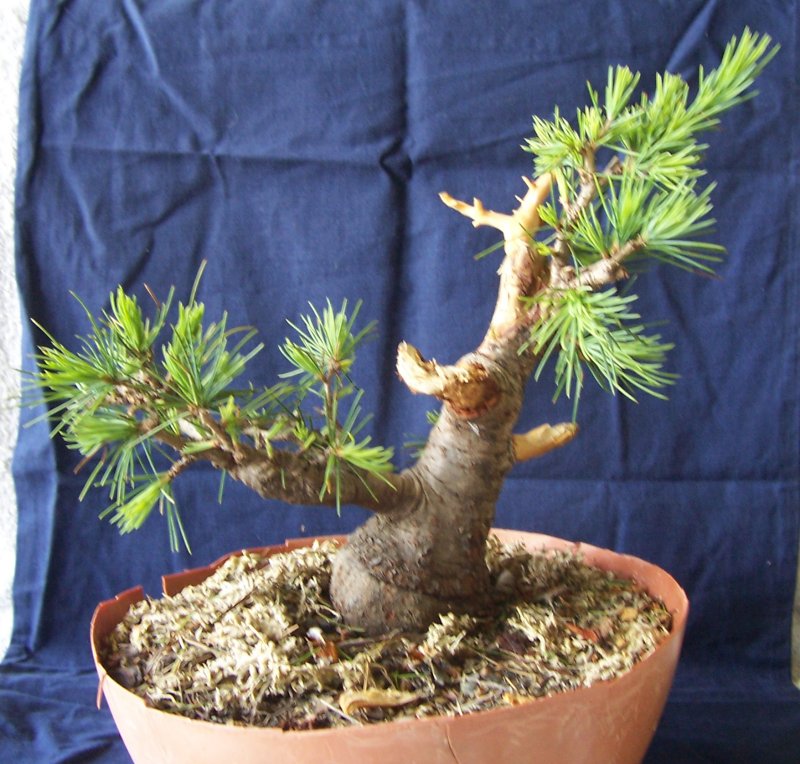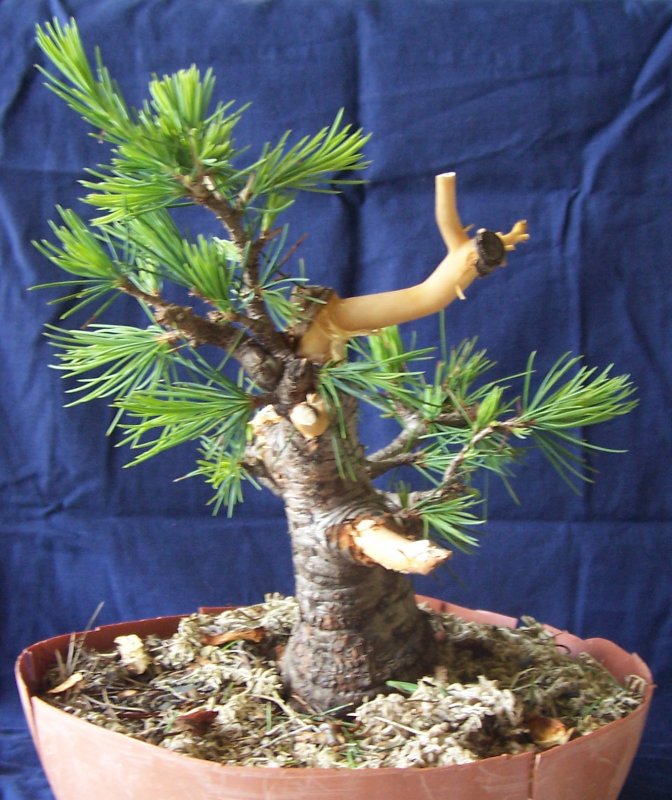 I am now having trouble with the hosting link at top so will post this & try to add the last 2 sides later.
It needs a season to grow out a bit more before the next round of butchery & I am still not 100% on where it will end up but its narrowed to 2 possibilities. Kepping it at its current height of 23cm & working down the jins & jinning the lowest branch once its thickened some more, or, chopping back to the first branch to make an even more compact tree but again this will require more girth before its done...
Comment & critique always welcome.
Matt
Last 2...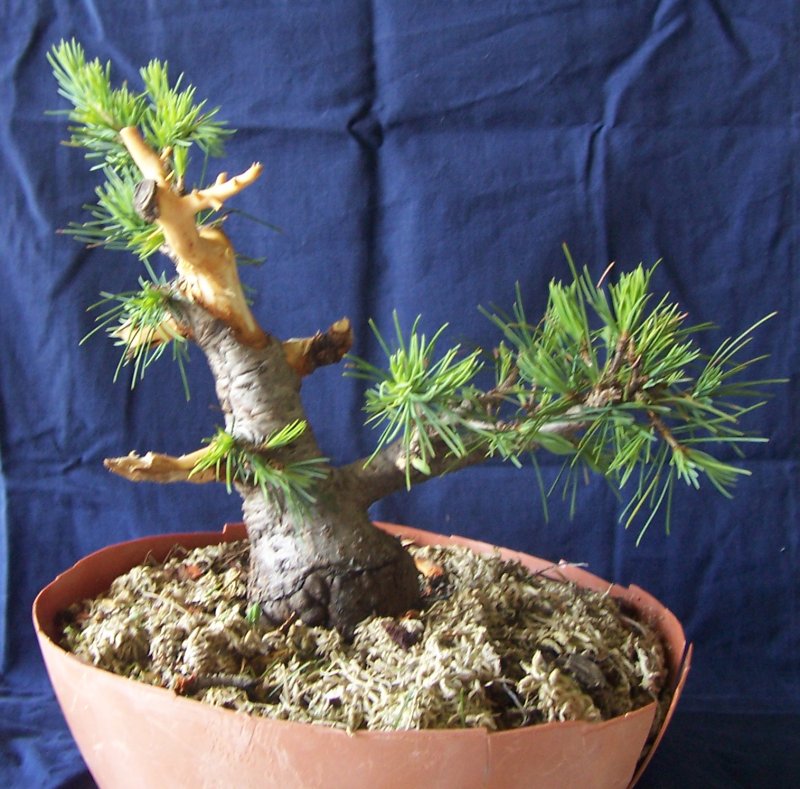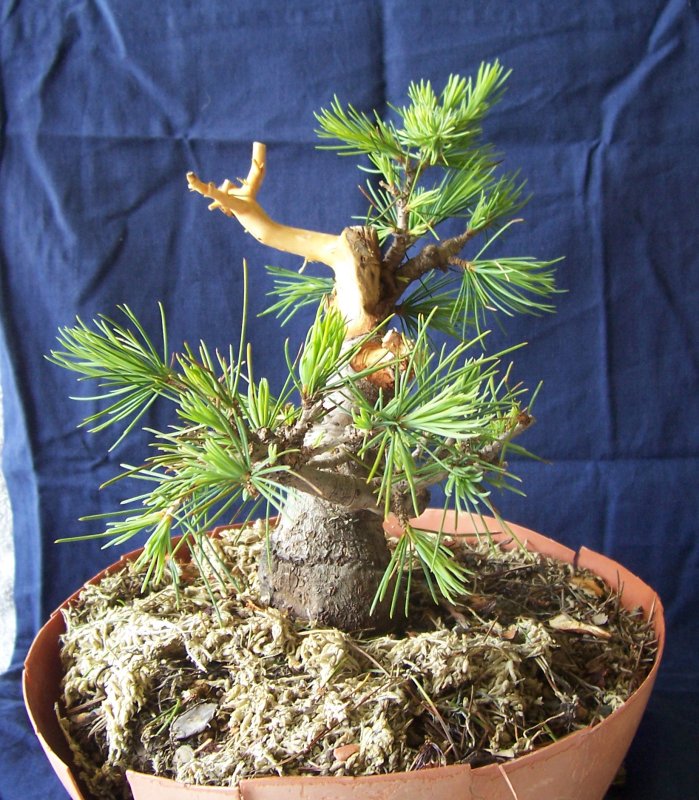 Congratulations on your success. I like where you're going with this.

Todd Ellis

Member





This is a pretty significant achievement congratulations on your success.

Vance Wood

Member





Thanks Todd & Vance, it still has a long way to go but it's an experiment that paid off
I gave this it's summer prune & had intended to repot next summer, best laid plans & all that... It fell off the bench yesterday & while no damage was done to the branching, the pot was broken & roots badly disturbed so repot I did.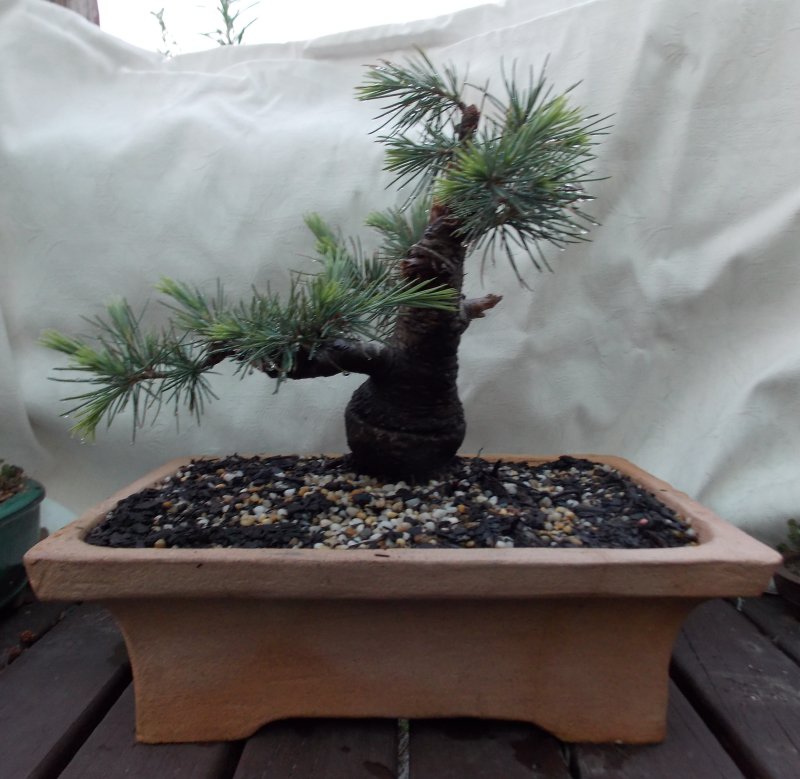 ---
Permissions in this forum:
You
cannot
reply to topics in this forum