Hello,
This is for me an intriguing stone.
Normally on of the sides measuring the widest size, will be chosen as a front.
I this case there are three sides with almost the same size and the most evocative one would be a good front.
For me (seeing only the pictures) gives the first picture an image of a rising figure like a flame.
A figure stone would be traditionally shown on a daiza.
In Japanese suiseki tradition, such light colored stones are rarely seen as the tradition prefers dark stones.
You pictured the stone not horizontally but this angle seems fine thus i placed it in this angle on a daiza.
As a landscape stone a suiban would be fine as well.
See what others feel about it.
Sunip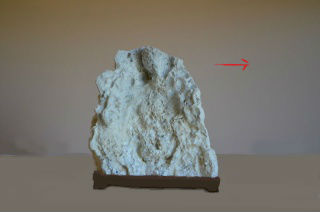 IMHO the frozen waterfall is most compelling,
daiza or suiban would work well,
keep it simply offer as winter scene,
with a bare tree, dry grass or berries...
stonener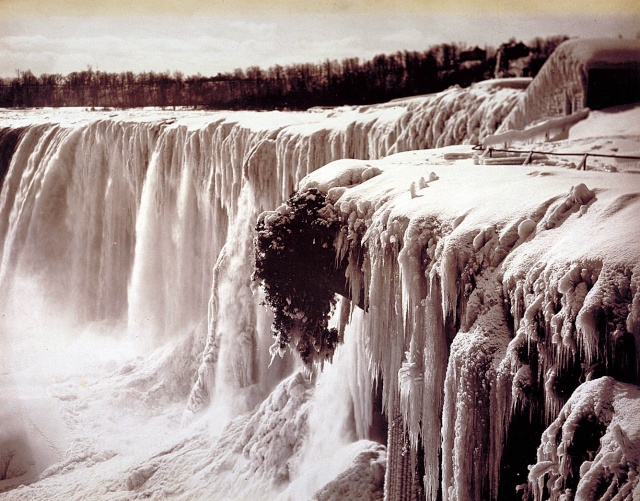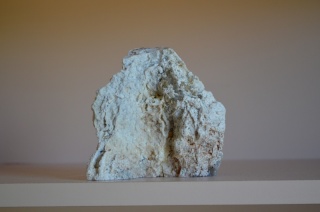 Hello Stonener Bonsaiboy50,
Seeing this side of the stone, i was thinking off a dry waterfall but this is nice -an ice waterfall-.
Sunip

Hey Boy 50 look closely
at this this picture, do you not see a woman?
my "mother in-law", facing left and looking up worried.
sweetly whistling at her pet canary that just got out!
of it's cage and is sitting up in a tree...
1st look for an eye, right were it should be on a face,
center about 1/3 down from top.
Dark area with thick eyebrow just above it,
follow flowing hair line to right and down that side of stone.
then back to left side, see her nose 1/3 way down that side,
2nd round bump at edge of stone, small cut out below,
are her lips, with cheeks to left and right,
and her little chin below... ...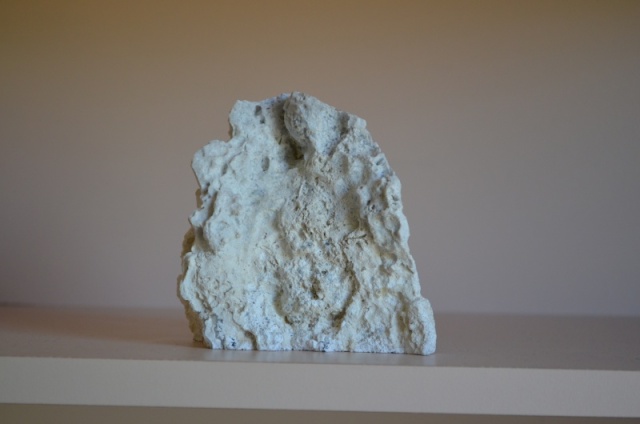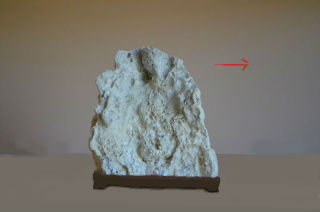 IMHO daiza suggestion by Sunip is excellent, go for it...stonener
Last edited by stonener on Mon Feb 04, 2013 11:16 pm; edited 5 times in total (Reason for editing : +, + & + more)

---
Permissions in this forum:
You
cannot
reply to topics in this forum