My first attempt at a viewing stone with stand.Let me know what you think as I am keen to learn

t
Congratulations on your first stone! I like the feeling with this stone, and the waterfall image.
Todd

Todd Ellis

Member





just want to encourage you with a comment that the stone and stand compliment each other nicely. off to a GOOD start


dick benbow

Member





Boy that's nice work! and so is the stone.
Hard to see so hope you don't mind bigger view.
I too was once new and depended on the kindness of strangers
Let us take a better look!...

I think I see a face, a Man wearing a white wig...

could it be George Washington crossing the Delaware?
standing in the boat with soldiers rowing in front of him?
remember they were in the fog, famous painting in my mind.
or maybe one of those guys in Parliament, British Prime Minister?...
stonener
I love looking for images in stones; I see a mother holding two young children...
I can also see the George Washington image as well.

Todd Ellis

Member





Yo Todd me too!
Just showed stone to wife,
said it was her lathering up the dog!
on bath day in the washroom sink...
stonener
Hello Bonsaiboy50,
Welcome to the IBC
Thank you for showing.
Lovely landscape stone, a pity the beautiful waterfall image is not continued fully in the lower half.
I am not an expert but because you ask, a consideration could be to think of;
a little change to the daiza?
I think this way the stone looks much more powerful.
The picture is perhaps not clear enough but i think this stone will enhance much by some further indoor yoseki.
The stone has a nice movement to the right and a flow to the left but a deeper positioning of the left side of the stone in the daiza
would give it a more stable feeling?
Sunip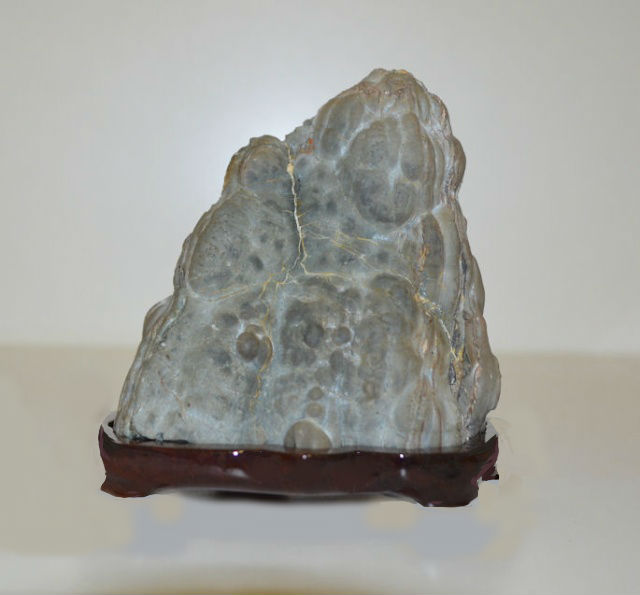 Hi sunip, Thanks for the advice. I do see what you meen about the left side and I agree. I do not know what yoseki is but will look it up lol . Again many thanks
Bonsaiboy50
sunip wrote:Hello Bonsaiboy50,

Welcome to the IBC

Thank you for showing.

Lovely landscape stone, a pity the beautiful waterfall image is not continued fully in the lower half.

I am not an expert but because you ask, a consideration could be to think of;

a little change to the daiza?

I think this way the stone looks much more powerful.

The picture is perhaps not clear enough but i think this stone will enhance much by some further indoor yoseki.

The stone has a nice movement to the right and a flow to the left but a deeper positioning of the left side of the stone in the daiza

would give it a more stable feeling?

Sunip

---
Permissions in this forum:
You
cannot
reply to topics in this forum