This buttonwood was collected in January 2012. The area where it was collected is on the North East coast of the island where the coastline is made almost exclusively of limestone, there is very little soil, there are no established trees and the area is constantly buffeted by high winds and sea-spray in some areas, the area is also unsheltered in the event of a hurricane or other storms. In short, the area is quite inhospitable yet still a variety of plants are able to survive among which are buttowood. There are also seagrape and other scrub type shrubs some of which may have potential for bonsai. It is difficult to tell the age of the buttonwood but due to the amount of deadwood on it and considering the conditions in which it survived, it should at least be about 20-30 years old. The buttonwood are removed by breaking the rocks in which its roots have found purchase and been able to increase over time. Removing them is difficult and often involves the use of sledge hammers, crowbars, pick-axes and saws. The plants are usually bare rooted or with very little roots when removed but can survive if they receive proper treatment and appropriate care. By trial and error, we have found that the best success rates occur when the plants are removed right before our Spring starts usually mid-January to early February, that way the trees are taken during their period of dormancy and have a greater prospect of survival.
Unfortunately, I have no photos of when the tree was removed or its early recovery, but this particular bonsai (like the others collected) was allowed to grow unhindered. In September 2012, the growth was cut back to where it had hardened and the remaining leaves cut in half to promote back budding and ramification. We had an unusually rainy hurricane season in which storms were developing right up to its end in November which retarded its growth.
As it currently stands, the tree is almost 12" tall, the pot is 9" wide and is 4" high. My aim is to develop the pads within the next 2-3 years by heavy feeding while maintaining severe pruning and leaf trimming (in half) to promote back budding and leaf reduction. The pot is more or less temporary and will be changed when I get a better one.
So I decided to repot it today, let me know what you think.
Nigel
Front of the tree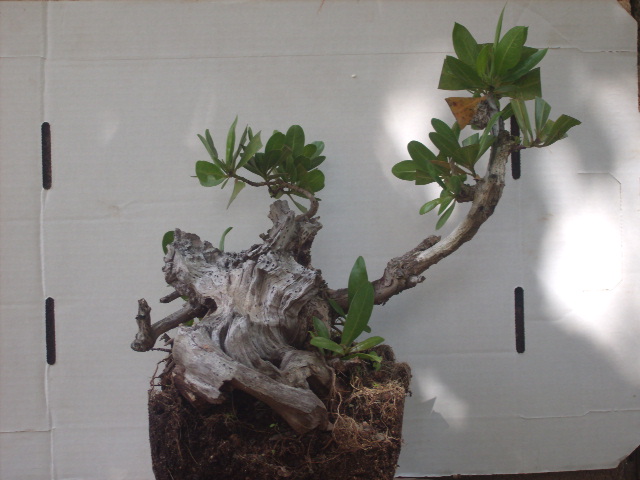 Top
Right side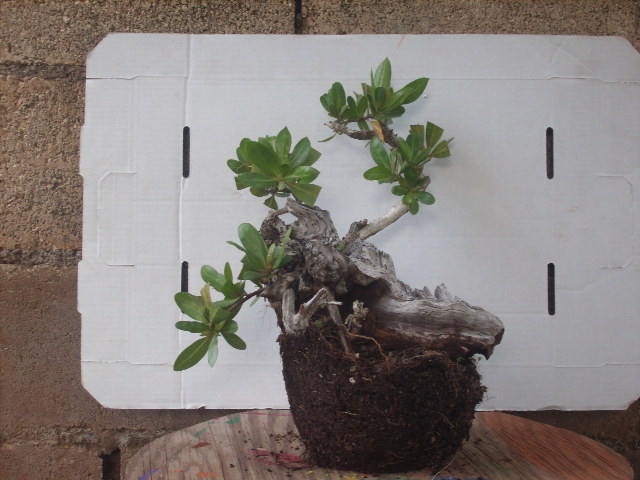 Left side and back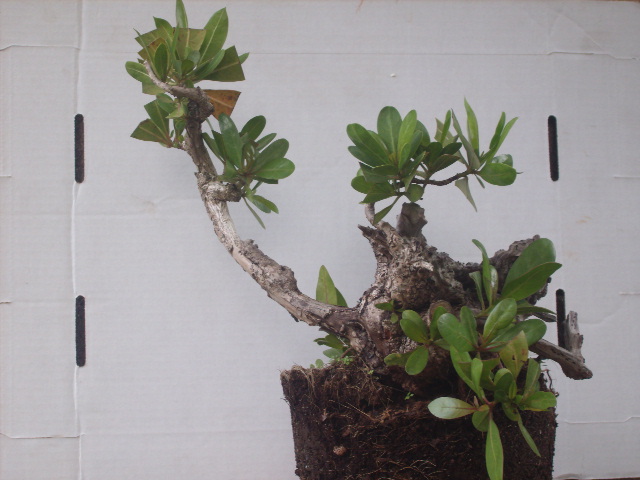 Deadwood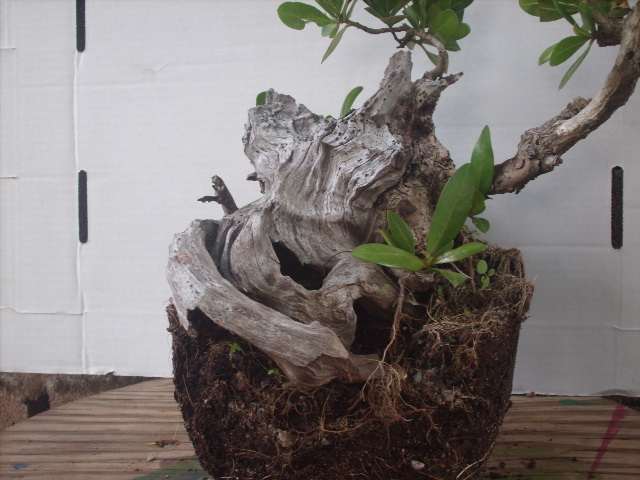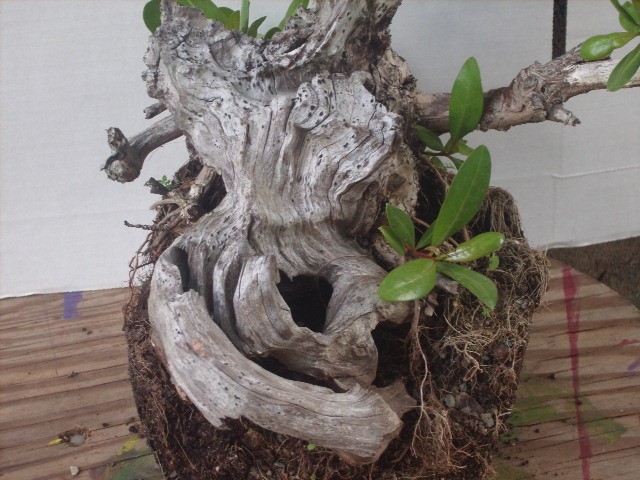 New Pot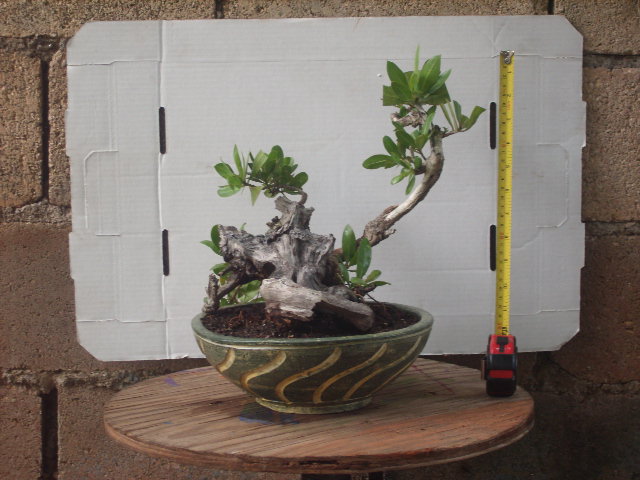 Nigel Parke

Member






Tona

Member





Very sweet tree! Please find another pot

Could this be a candidate for a cascade?
Todd
Last edited by Todd Ellis on Mon Jan 14, 2013 1:30 pm; edited 1 time in total (Reason for editing : add text)

Todd Ellis

Member





I'm with Todd on this one! The tree is awesome maybe a nanban type pot?

Mitch
when repotting Buttonwoods, we completely defoiliate them, usually helps with the transition period.
I was just cutting all the leaves in half today on all of mine, seeing that we are having an extremely
warm winter, I thought I would take advantage of it and kick start them. I usually do this twice a yr...
perhaps this yr 3 ???

stacy allen muse

Member





Tona,
I like it too...a lot

Todd & Mitch,
Yeah, that's definitely is not the final pot. The bonsai pots in Jamaica are limited in relation to the range that are available so later in the year I will have to obtain some pots from the States or probably commission a pot from a local potter.
Stacey Allen muse,
I reduced the root ball by 50% so I did not want to add further stress by defoliating it completely, though not seen in the pics there are a lot of buds emerging on this tree and my other buttonwoods. They are now in a state of semi-dormancy due to winter, during which their growth has really slowed down, once it recovers a bit fro the re-pot, I will be feeding it heavily and will be cutting its leaves in half to force back-budding.
Cheers
Nigel

Nigel Parke

Member






---
Permissions in this forum:
You
cannot
reply to topics in this forum