Here is what I believe to be Golden Larch that I got with a few other trees last summer in a package deal. I believe it to be a GL as I stumbled upon a photo of a Golden Larch and ID'd mine as the same, which has me pretty excited, as the research I'd done on Larix suggested that I could not grow them successfully here in Georgia.
So, I hope that someone can confirm beyond the pic I saw that it is indeed Golden Larch (Pseudolarch) even though it may be hard without foliage. Also, care, maintanence and styling opinions are greatly welcome. The pictured angle is how I see the front. The nebari is 6.5", the trunk is 2.5" and it currently stands 34" above the soil.
Thanks in advance!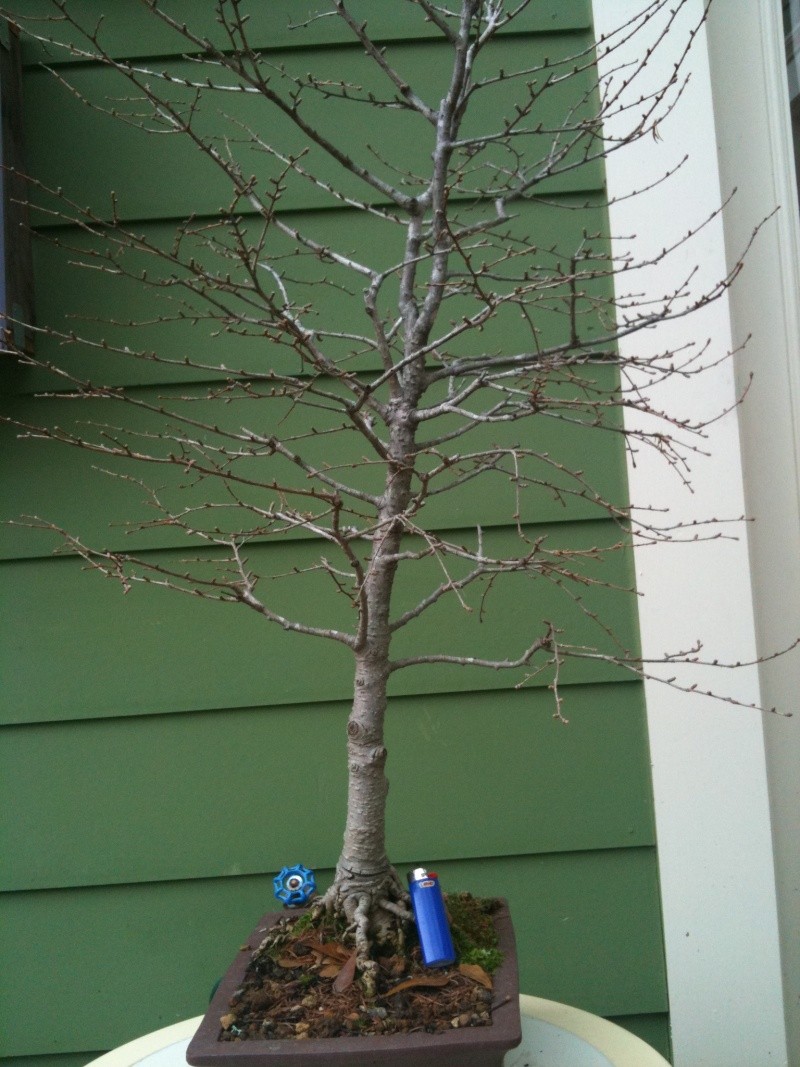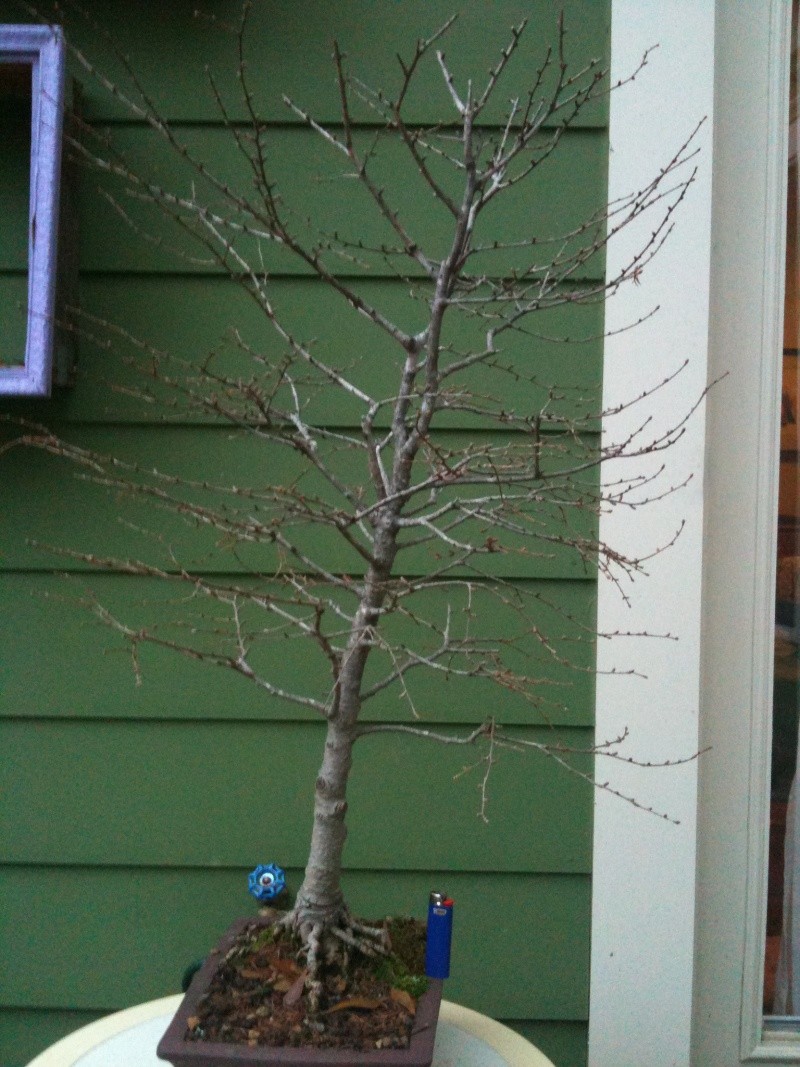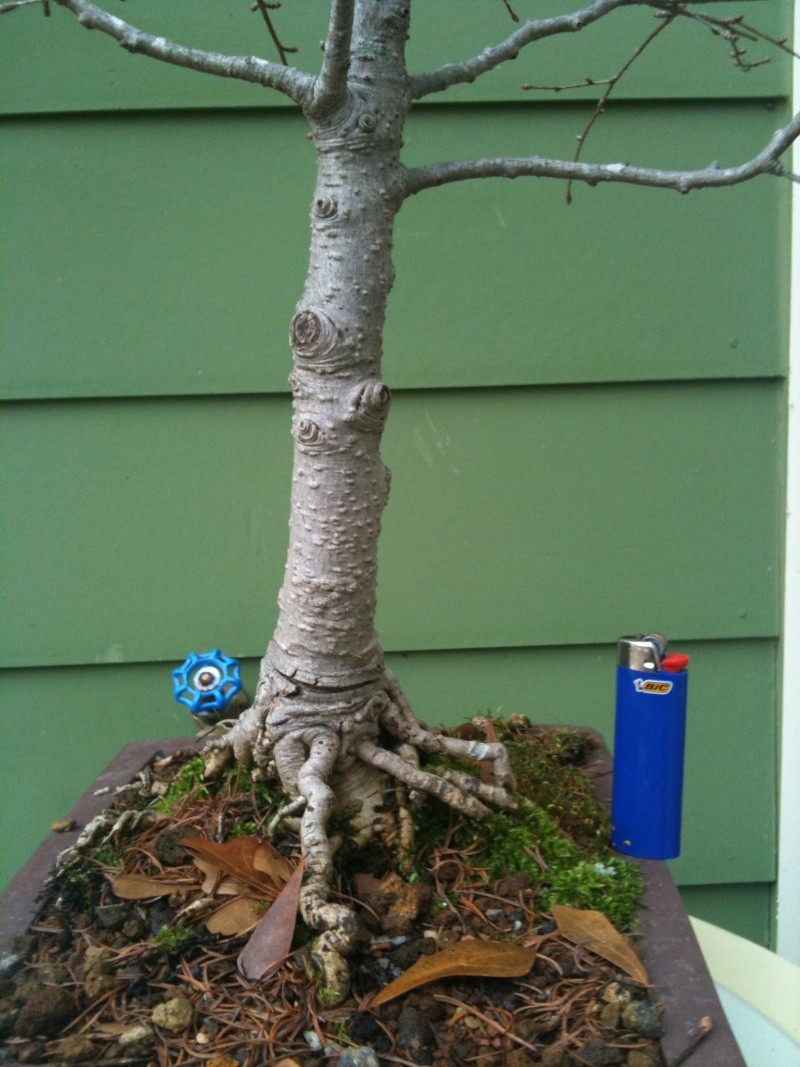 Great materiel to begin a journey bonsai. To select the primary branches and build a new peak. Good job, hello Daniel


-Daniel-

Member





Bump, in opes of someone with experience withthe species. Thanks...
First, you say you got it in a package deal. Where did the tree come from before that? If it is not a GL then it will probably die soon as larch are a zone 6 or lower species.

Twisted Trees

Member





Thanks for your reply. I believe he got it from one of the metro Atlanta bonsai nurserys. I have been in fear of losing it, but it thrived all summer and from what I've learned of pseudolarix kaempferi, it will do well for me here in GA. Do you have any experience with it? Thanks again!

---
Permissions in this forum:
You
cannot
reply to topics in this forum