Here is one yamadori I encountered in Wales sometime last year that gave me sleepless nights, if I saw this yamadori in my country, it will not take 12 hours for it to be planted in a bonsai pot.
I hope somedays when I go back it would still be there. Perhaps if Rob or Jose Luis can join me with thier crowbars, we could give it a try!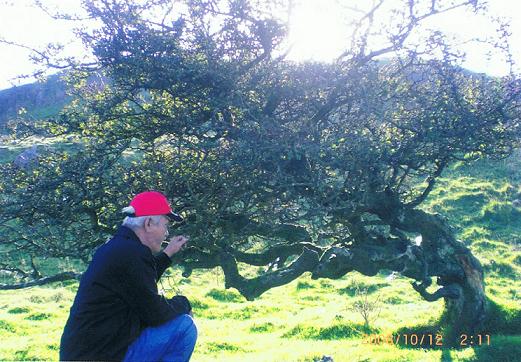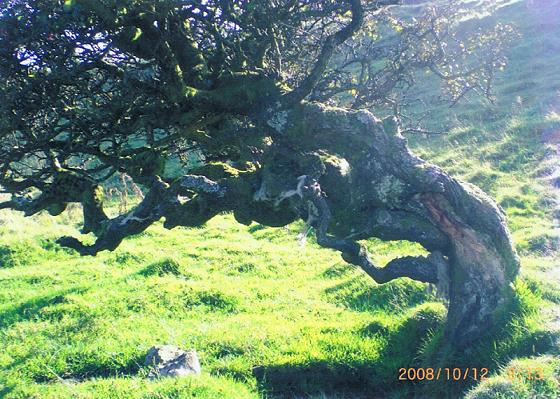 Ka Pabling

Member





Hi Pabling,
If it is where Chris took you, then it is on a SSI, a
S
ite of
S
scientific
I
nterest and it will be illegal to collect.

We visit to be inspired.
If it is not on this site, can you give me the co-ordinates and it will be waiting for you on your return. Not sure how well it will do in the Philippines?


Jeremy

Member





Hi Jerry
Definitely it will not survive in our country. I bought a yamadori acer from china, its a real beauty, a clump with seven trunks it survived for two years.Dormancy is part of the life cycle of plants in your area so if it is planted elswhere where they will not undergo dormancy, they can survive but will eventualy die in one or two years.

This tree ia a perfect model for a windswept style or perhaps into a semi cascade.
Regards
Pabling

Ka Pabling

Member





Pably,

Yep!!! Mother Nature really is the best bonsai master. I recall browsing through web sites of european bonsai collectors and being very inspired by the Crataegus trees they encountered. The only thing i always wondered is why they always cut the tree to a single line, eliminating a lot of the wonderful, natural movement.

In regards to maple, i think Acer Buergeraneum, var. Ningpo will work in your area. I have several of them that i propagated from a single tree and they do great.

Thanks for posting this wonderful tree. It reminds me of bantigue specimens i saw in some cliffs in Bali.

See you in Taiwan.

Jose Luis

jrodriguez

Member





Hi Pabling, great to hear from you. Its always a great experience to visit the secret valley, I have taken many friends there and it never fails to impress and inspire. The tree in your photo is the pick of the bunch for me but all the trees there are mind blowing. This one has movement everywhere, the wind and weather has hit it hard over the years (100s rather than 10s) but it remains a very elegant and noble structure.
I would not consider collecting from this site even if it was legal, which its not. These are special special trees in an ancient magical place.
It was my pleasure and privilage to have taken you there.
When you return to Wales as I hope you will we will look at more trees and talk and work Bonsai once more
Regards Chris

chris

Member





Hi Chris

Great to hear from you too Chris ! I got several pictures from the secret garden but I lost all in my computer except for these two. the others were that of smaller trees but mind blowing as well. There are those that can be taken in just two or three strikes of a crowbar, put it in a pot and it will be an instant bonsai..

This tree in the picture will serve its purpose better if it stays there for others to see and appreciate. Theres another one on top of a small hill in a cascade style

Thank you again for bringing me to the secret garden.I hope we can do this again next time.
Cheers
pabling
Last edited by padychitan on Thu Aug 27, 2009 2:38 pm; edited 1 time in total

Ka Pabling

Member





Hi again Chris

I think the coordinates of the secret garden is recorded in the satnav of Alex, I will just tell him to delete it so the secret will remain so. He was here July 14th to Aug 6, he enjoyed going around the gardens of my friends and doing some wokshop with my trees. Thanks again for your concern for him
regards, Pabling

Ka Pabling

Member






---
Permissions in this forum:
You
cannot
reply to topics in this forum