Hello My Friends - Members IBC Forum ,
This landscape stone described Colorado Valley (?) , or it' s only a landscape stone (?)
Invite you to enjoy and share your experience .
Thank you very much .
Hưng - Trần .
1.
2.
Last edited by trantanhung_nt on Sun Jan 06, 2013 12:42 pm; edited 1 time in total
It is a nice stone. Is there a way you could post picts of some thing common next to it to show scale, and a pict of the stone by itself? I think it is a great daiza, so lets see what the daiza police has to say . Where is the stone from?

Phillip Elliott

Member





Main features of the landscape colorado valley is red and brown eroded terrain. .Suiseki can be considered as the Colorado valley. Thanks
Hi Trantanhung

It is a very nice and interesting stone...

Kind regards yvonne
Hello Yvonne ,
Phillip Elliott ,
and CongToan49 - My Friends ,
I just looked see Colorado through movies ( film ) . Pity is I do not have any pictures of this landscape .
Thanks for your feel and share your experiences .
Sincerely ,
Hưng - Trần .
Hey Hung see here,
just like your beautiful suiseki
stonener...
Hung.......reminds me of Sedona Arizona...google for some more images and you'll see what I mean.
Cheers Graham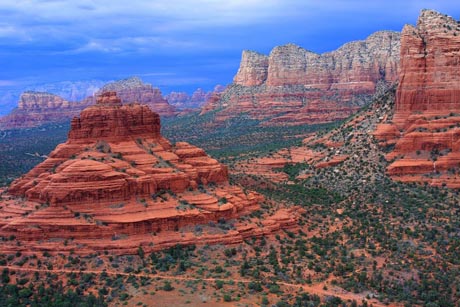 gman

Member





Oh ! Very meaningful to us , the images of Mr. Gman and Stonener - My Friends .
Thank you time to find your beautiful photos .
Sincerely ,
Hưng - Trần .
Beautifull suiseki, daiza LBT(little bit thick), fine colored according to me. You did not answer for the origine of it.


Harria

Member





Well Hung!
I too am interested in size and were from,
but the daiza has perfect styling IMO!
Shape, Color & Design fit this Suiseki Exactly
Natural stones need a little more room,
for the testicles & yes your stones got balls,
I can see them...
stonener C:
*for easy size, pictured in your hand*


---
Permissions in this forum:
You
cannot
reply to topics in this forum