This seems to be a popular subject. I acquired this P. coccinea 'Red Elf' at the Rochester blind auction. It is about 5 years old. 'Red Elf' is a Monrovia Nursery introduction in 1970. P. coccinea is originally from southeastern Europe, but is widely naturalized all over the continent and in North America, even in New Mexico (almost desert). So it should be a tough customer. When I got a close look, I was struck by the similarity to its cousins, the cotoneasters.
I gather semi-cascade is a popular style for firethorns. This one appears to be interested, perhaps more toward what Mr Wu would call overlooking-the-water style.
Here is the front, I think. Wish I had better pictures.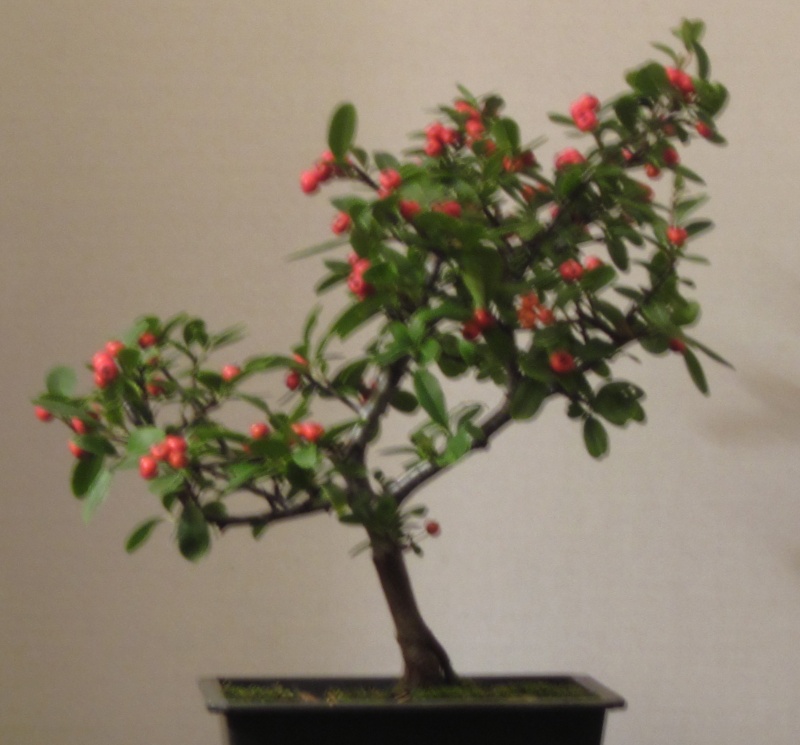 This must be the back.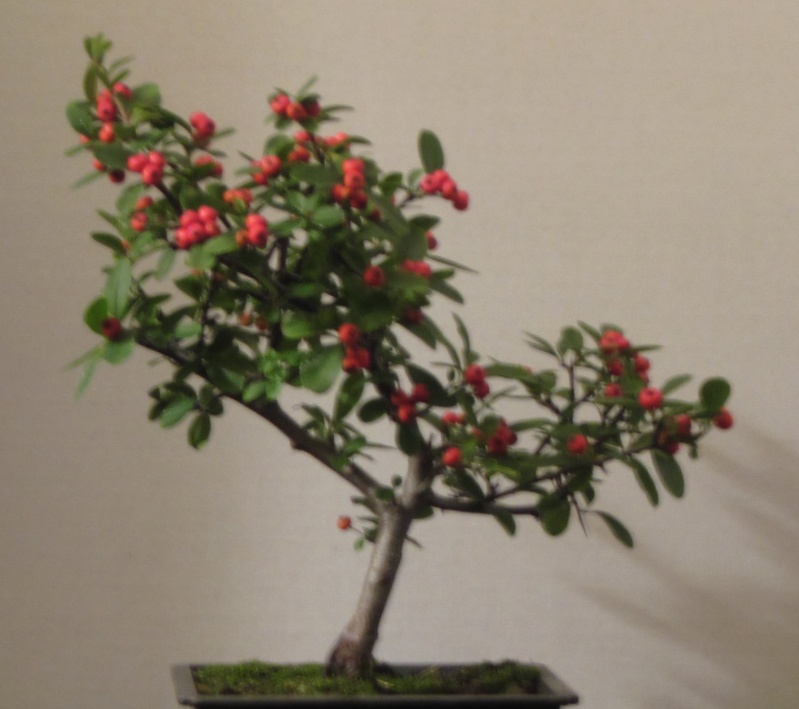 I could remove the over-thick lower branch and train it as an informal upright. Or I could remove that branch and turn it sideways. Actually, I would lean it over further, but at present it would fall over.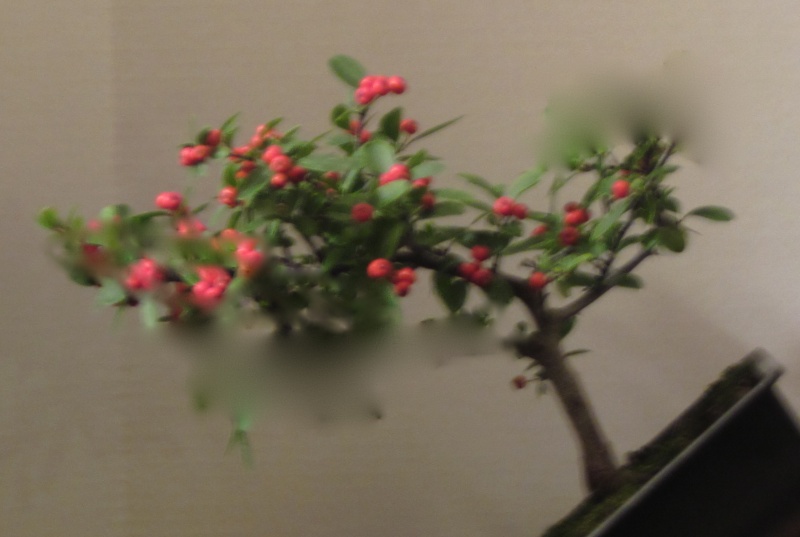 Alternatively, I could leave just that big branch and cut the top back.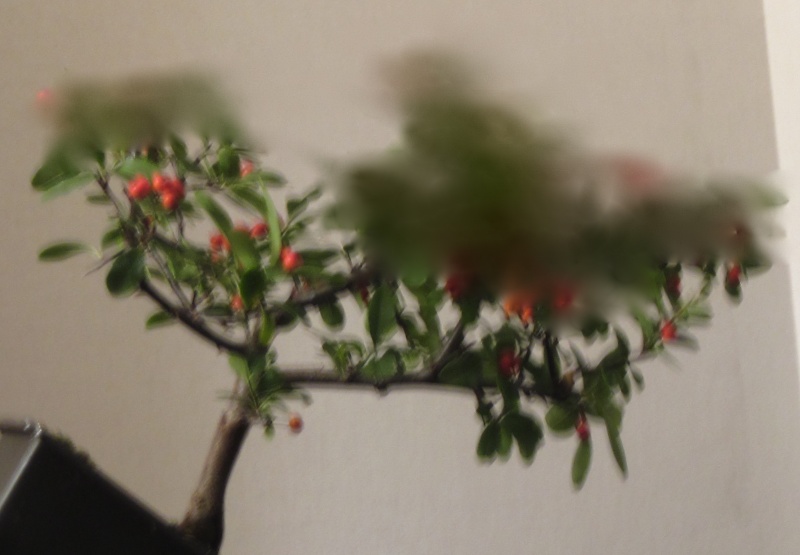 Forgot to include something for size. The pot is eight inches, 23 cm.
Any opinions?
Iris

bonsaisr

Member





Very nice little tree you've got there Iris.

I would remove the first branch: to me it looks too straight and too big compared to the trunk, and the semi-cascade option seems the best in my opinion.

In any case, rooting cuttings works very well on the species I know: I even forgot some cuttings in a glass of water in a shaded place, three weeks later, roots had grown in the glass, just like a ficus.

AlainK

Member






---
Permissions in this forum:
You
cannot
reply to topics in this forum