Hi Everyone,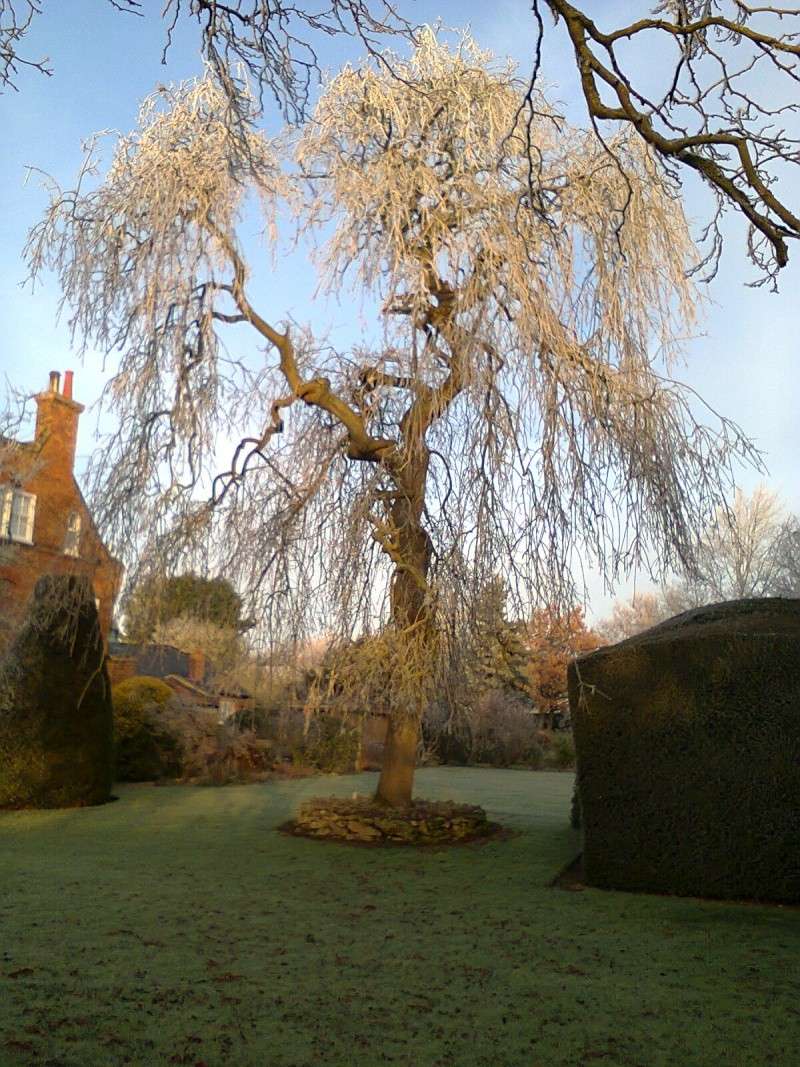 I was just wondering if I need a larger pot!!! Seriously though I took this snap this week after an amazing hoar frost.I am gardener to this country house and we are keeping our fingers crossed that our beautiful Weeping Ash does not succumb to the dreaded "Ash dieback"
Last edited by colin mackness on Fri Dec 14, 2012 7:44 pm; edited 1 time in total (Reason for editing : spelling)
Thats a handsome Ash . Good luck with it.

Smithy

Member





That's a beautiful tree. What is ash dieback? Here where I live, we are battling, and mostly loosing the fight against Ash borers. It's very sad.

Hi Judy
Ash dieback was first detected in England around February this year(2012).It is quite widespread in Europe having infected 90% of Ash in Denmark.It is caused by the fungus Chalara flaxinea and they think it is being spread by airborne spores.It is fatal to young trees and could possibly weaken mature specimens,so much so that they could be vunerable to coral spot and other deseases.The fungus causes the leaves to turn black and eventually kills the tree.That is why we fear for our lovely tree.
Cheers Colin
Oh my, that's very bad. Is there any hope for stopping the spread? I wish you the best of luck with your tree, and your garden you tend is lovely.

---
Permissions in this forum:
You
cannot
reply to topics in this forum