See here collected at
Sacramento GSBF Convention 2012
"sunset"...

stand inspired by Sensei Peter,
my multipurpose pillow style version,
can be used for many stones...

stone image inspired by George UK
Celestial/Heavenly pattern stone
SORA MOYO-ISHI 4x5x2" Jasper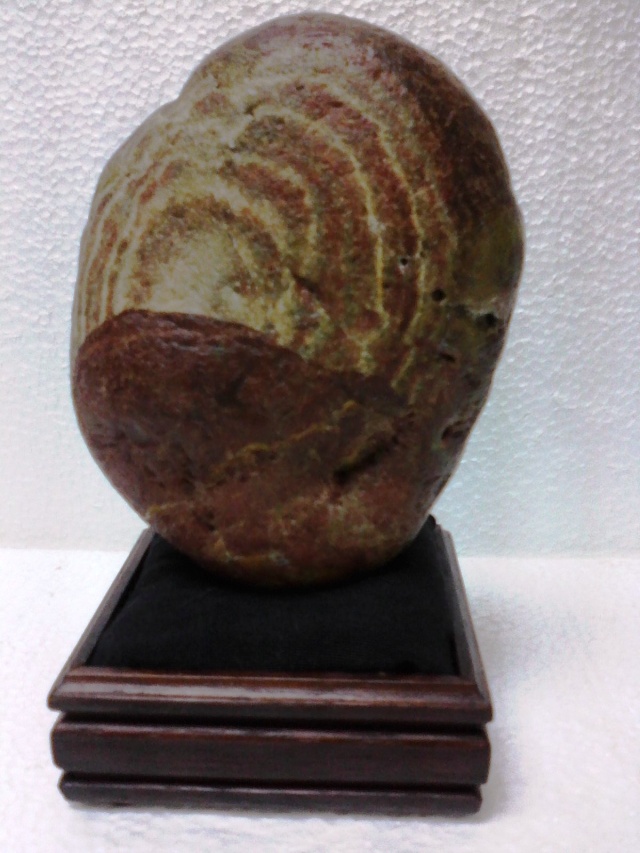 comments always welcome, good, bad or ugly, interested in what you think? everyone!
Last edited by stonener on Sun Nov 11, 2012 2:56 am; edited 3 times in total (Reason for editing : +, -, %)
Hello Stonener my Friend ,
I am also very interesting with the your inspiration " SUN SET " ...
( But also feel it is very difficult to be expressed and presented for all to see this inspiration ... if do not expand the space ... (?) )
Thanks for your beautiful stone .
Sincerely ,
Hưng - Trần .
Hi Stonener,
I am a novice with stones, but I like the idea of combining a pillow in a stand to show (and support) the stone; certainly cheaper than having a custom daiza made. However, I don't know what seasoned "stoners" would say. I like the sunset.
Todd

Todd Ellis

Member





Hung my friend!...

If any more expand space blurry say Billy...

Hey Todd!
I too am still learning to walk...
This combo stand allows many to be simply displayed easily....


---
Permissions in this forum:
You
cannot
reply to topics in this forum