Good evening. I'm still new and learning and I added another p. afra to my collection because my first one was doing good. My understanding is that my new p. afra is variegated but if somebody could confirm this it would be appreciated, and what would this make my first? Is there a chance my new p. afra is actually a Carssula argentea?
Either way, I have some concerns about the health of my new tree. As you can see in the pictures, many of the leaves seem wrinkled or "rough"... also, the color seems odd to me, but maybe it's because it's perhaps variegated?
THE NEW TREE IS ON THE LEFT - It does not look lively compared to my other tree and many of the leaves look dull and wrinkled: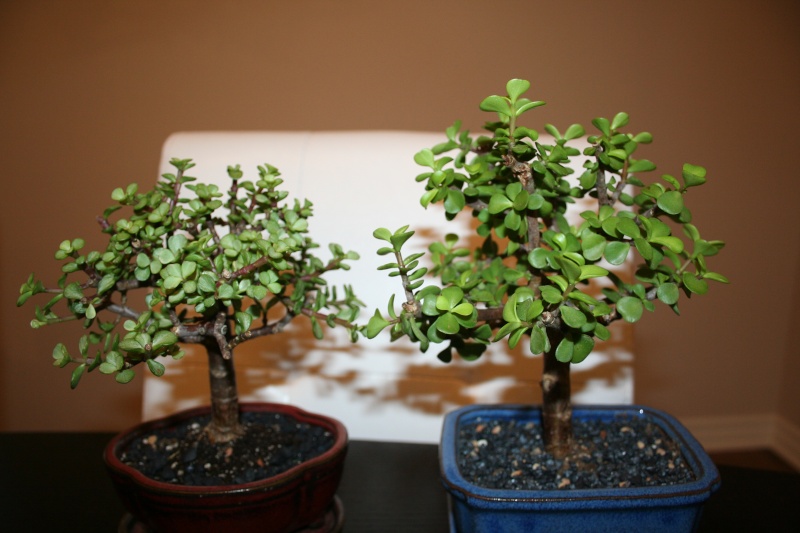 As you can see, some leaves don't look good. Is this normal? It's as if they are drying up, yet when I pinch one off, it's nice, green, and moist inside...
Again, notice the difference in color. Perhaps I shouldn't be comparing if they are not the same species of p. afra?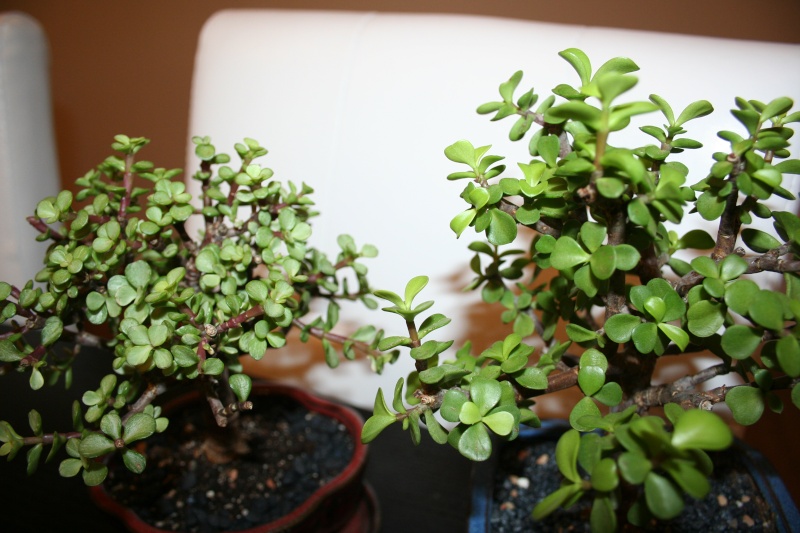 I believe perhaps the new tree got cold during transportation? Perhaps it just needs better light or some fertilizer? Some of the very new growth is pale, almost white!
Thanks for any help!
Your new tree just looks stressed and droughted. The smaller and lighter colored leaves probably just mean it was grown in strong sunlight. I think it's exactly the same variety and with the same care, it should look like your previous tree soon.


JMcCoy

Member





Hi Epicus,
It is certainly not Crassula Argentea! Same with your first tree.
If it gets sun well enough its leaves become very glossy and fresh.
But I think your new tree has missed sunlight / heat / good quality water / nutriment for a given period, and under such conditions their leaves become wrinkled and tends to fall down easily with a slight touch!
Dont worry, it is a strong plant. I am sure it will recover once you ensured the required conditions (heat, light, and bigger pot of course) for it.

P.S.: Avoid watering it excessively to help him to recover, it may cause root rotting especially in this period of year

Take care...
Taner

Sakaki

Member






---
Permissions in this forum:
You
cannot
reply to topics in this forum