Hi everyone, I'm what most of you would term bonsai enthusiast or beginner. I've done some text/Internet reading, video viewing and will be starting course in November with a mentor here in BC. I live on Vanc. Is., B.C. and zone here is 8.
I went to a large nursery yesterday to see all the fall colours for my first bonsai or two. I came away with a Viburnum Opulus (snowball bush) because the fall colour is scarlet red and I adore the white globe spring flower; the second plant is a Chamaecyparis obtuse (fernspray gold) for its gorgeous golden-yellow tip foliage (roots are quite pot bound). These came in 1 gallon pots, so not large, and I'm sure for most of you, on the lower end of the scale excitement wise, however, exciting for my first.
Since not staring my course until Nov., I wanted to ask where to begin. Logical guess (or maybe not) would be for the Viburnium to cut back branches almost to trunk, leave in gallon pot and wait until next spring to see if any better placement of branches occur…then decide where to go from there. For the Chamaecyparis, I might be able to cut back branches and wire for shape fairly soon?
All expert suggestions/opinions would be wonderful!
Vanessa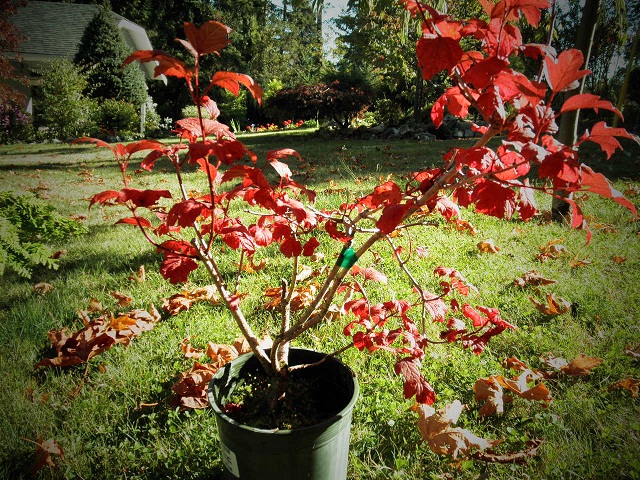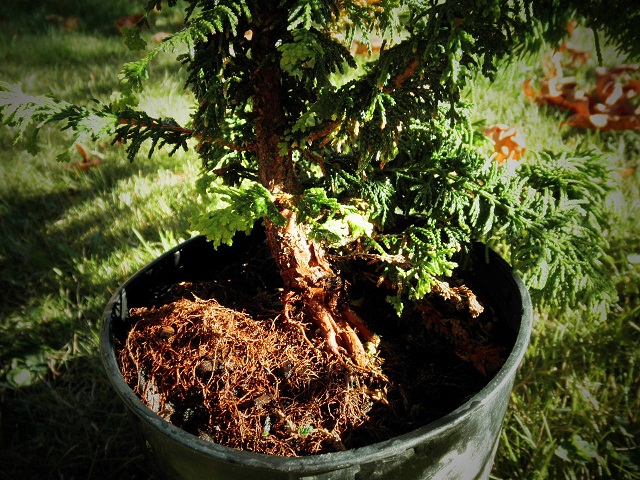 Last edited by Bonsthus on Mon Oct 08, 2012 11:37 pm; edited 2 times in total

Bonsthus

Member





Use the bit immediately after that instruction, Vanessa, as it gives an alternative method which I find works much better. It reads like this:

Note: Sometimes, clicking on the "Copy" button doesn't highlight the address of the picture you want to post. In that case, just click on the box that contains the address to highlight it, and then Copy that using your system's copy command (e.g. Control plus C). Then Paste it in using your paste command (e.g. Control plus V) and click Upload.


If you are still stuck let me know in a PM and I'll try to help.

Also, regarding the Viburnum, I've moved your question into our Bonsai Questions section
_________________
"Espouse elucidation"
_____________________________________
my website

fiona

Member





Thank you Fiona, greatly appreciated.

Bonsthus

Member





Hi Vanessa,

I'm over in Langley, on the mainland. I would not re-pot either of these until early spring. Maybe March'ish.
In about a moth when the Chamaecyparis is dormant for the winter, you can position and wire the branches. I'm not 100% sure about the Viburnum, but with most deciduous trees you can do hard pruning/unwanted branch removal, once it's leaves drop.

I am a member of the BC Bonsai Society that meets here in Whiterock under the instruction of Tak Yamaora, I find it greatly helpful to have a group of people to ask questions and get help/advice from. I know that there is a Vancouver Island bonsai Club, you should check them out, I'm sure you would find it very worth while.

Wendy

wmb13

Member





Hi neighbour Wendy,
Thanks so much for your input. Beginning can be a bit overwhelming, so much to learn, and your insight is very welcome. I do plan on contacting the Bonsai Society in my area very soon, as I think this would be very beneficial also. Will be sure to give you an update down the road on these two plants.


Bonsthus

Member






---
Permissions in this forum:
You
cannot
reply to topics in this forum