This is inspired by Jim's little Azalea. Attached is a pic of Prunus Incisa Kojo-no Mai. (Taken today). It is as yet unstyled. It is a rooted sucker from my garden tree. The parent is still green whilst this has coloured quite vividly. Parent will colour a little, but not like this. Is it a feature of bonsai'd trees that they colour earlier and better? Both parent and offspring have been located in the same area and subject to exactly the same weather conditions.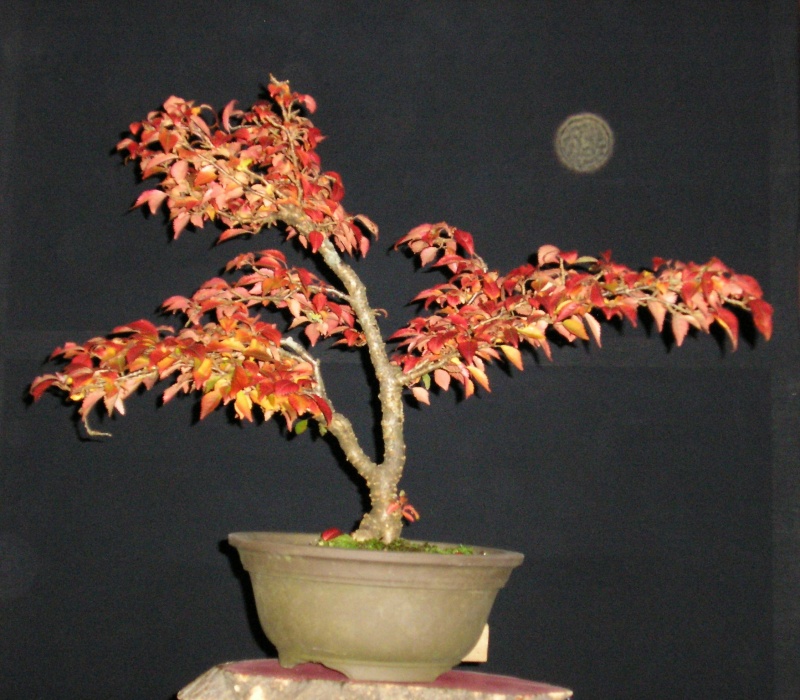 I'd appreciate any comments - and possibly even styling suggestions?
How long have they been separated? If just this spring/summer could stress be the difference? Otherwise, the differences between it and its parent lies in the pot, and the soil it is growing in as well as the amount of fertilizer you may have given this one as compared to (probably) none for the parent. And don't forget abundant water that the parent may not have gotten. So conditions are NOT the same.

As for the tree itself, the only think I'd do this winter is to shorten the branches by at least a third and take some off the top as well.
_________________
Jim Lewis - lewisjk@windstream.net - Western NC - People, when Columbus discovered this country, it was plumb full of nuts and berries. And I'm right here to tell you the berries are just about all gone. Uncle Dave Macon, old-time country musician

JimLewis

Member





Thanks, Jim. And you are right, of course. Even though it has been in this training pot for 3 years and in the same garden soil, it gets a feeding regime to produce maximum flowering, so I guess that's it. Thanks again.

---
Permissions in this forum:
You
cannot
reply to topics in this forum