My kiwai ( actinidia arguta ) from 1988 to 2011
[img]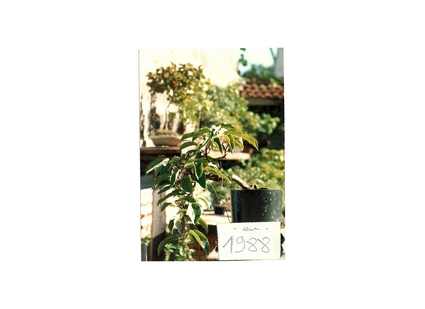 [/img]
[img]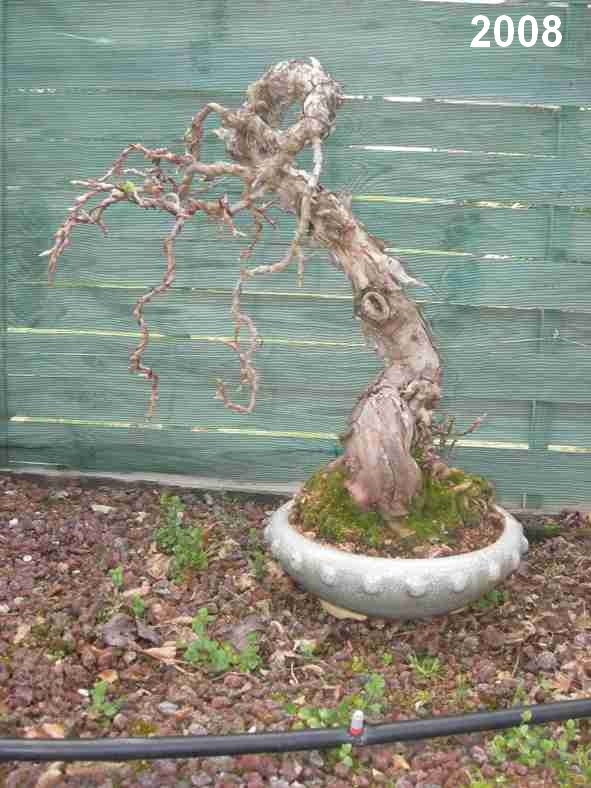 [/img]
2009 :[img]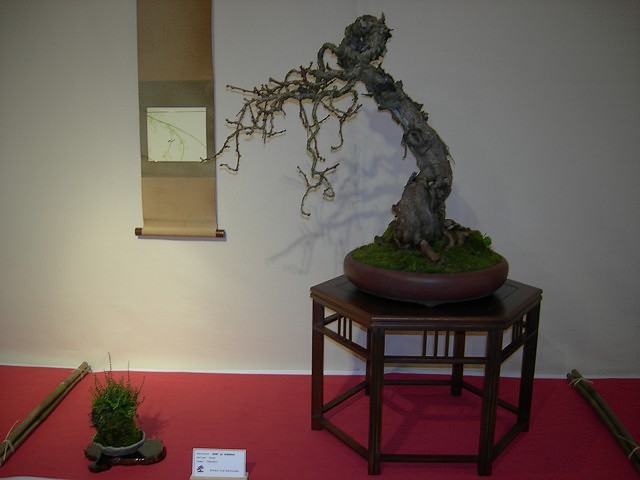 [/img]
2010:[img]
[/img]
2011 NOELANDERS TROPHY : [img]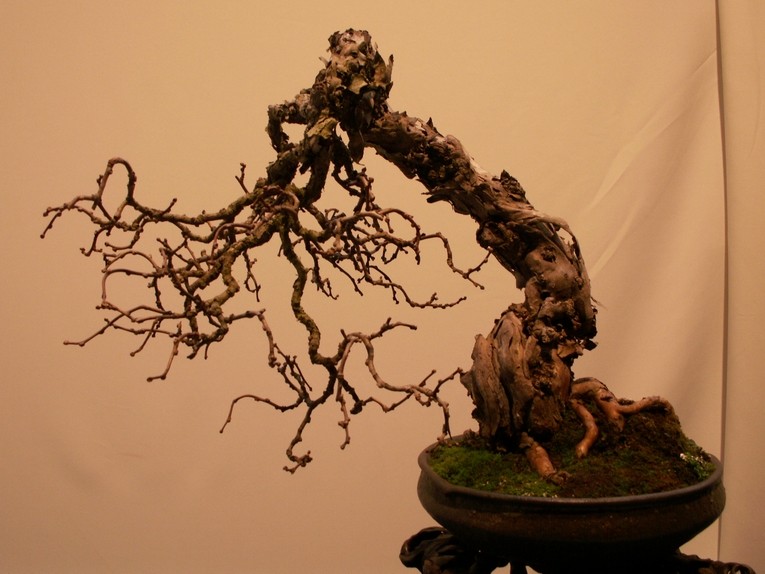 [/img]
AUTUMN 2012 : thanks to John PITT for the pot and P ROCHE, for the table ( braided vine woods) .
This tree is a male, flowers , but no fruts.
in march 2012 i realised an approach graft with female red fruits variety , wait april 2013 and see !!!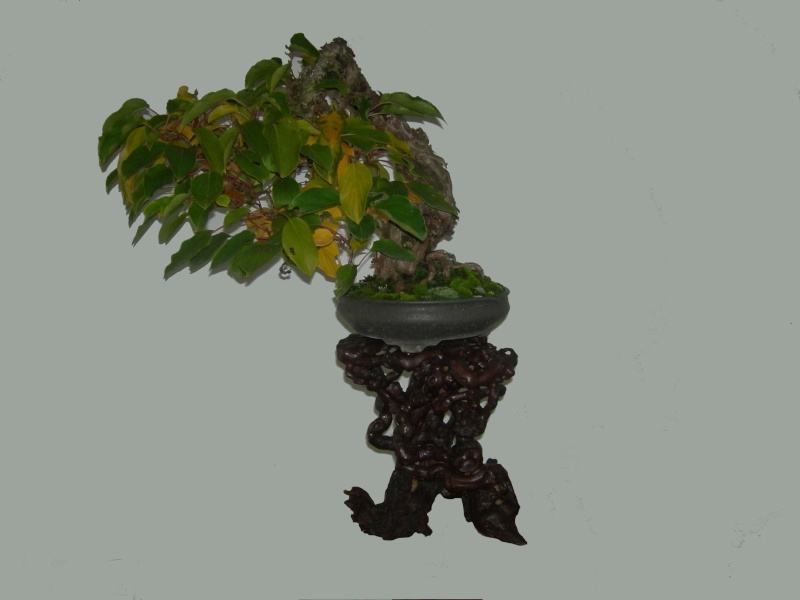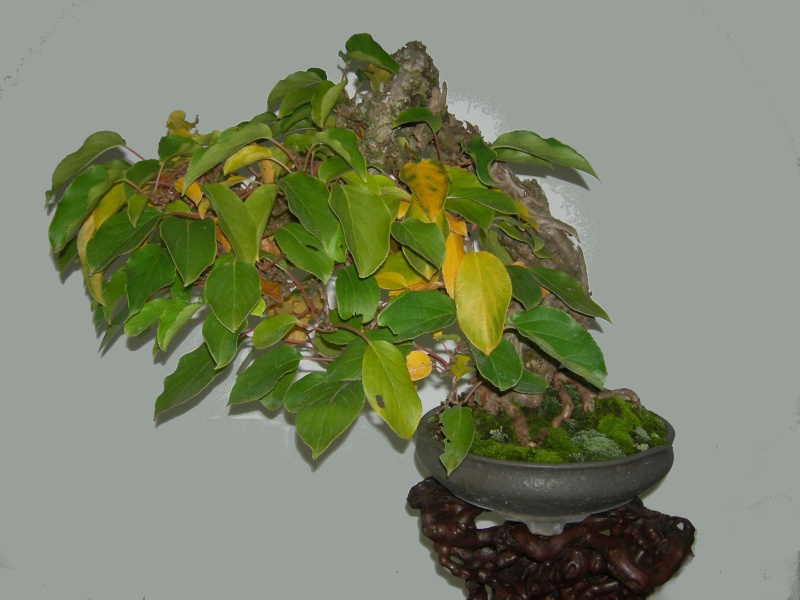 [img]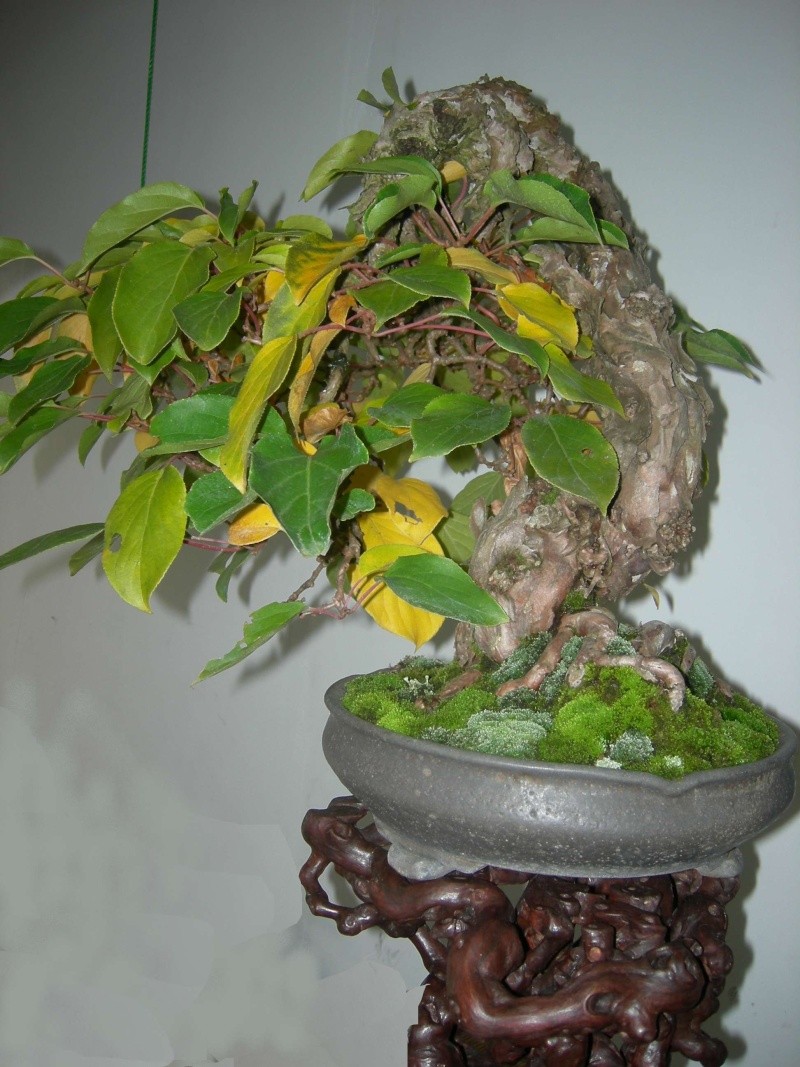 [/img]

abcd

Member





Did someone say kiwis? Ours (see below) are just starting to ripen. Last year the deer got all the fruit. This year there is a fence.
I like what you're doing with your tree...I'm paying close attention, as I've got 3 plants in the ground, 1 male and 2 females. So there is one that could be "harvested" for bonsai at some point. Did you have yours in the ground between 1988 and 2008? If so, was it difficult to dig?
Chris
Sorry for the slightly blurry photos...camera chose not to focus on the fruit!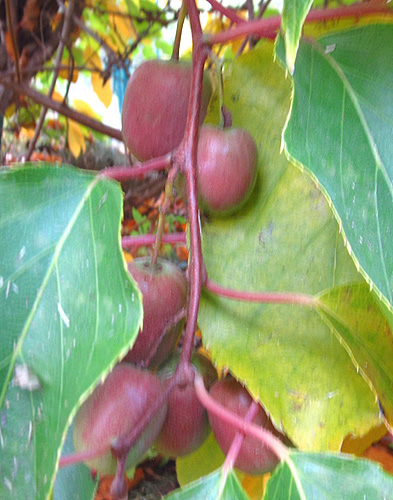 coh

Member





I like that trunk and the very natural bend that turns it to a weeping form. Love the texture of the bark. I also like that the leaves are not as large as grape. Well done. I should think about trying this species too.

Leo Schordje

Member





Thank's for your comments , actinidia arguta is growing very quickli in soil , it's easy to have à big trunk, but repotting is complicated because it requires a protection of the bark , a lot of wood chips are falling down.

abcd

Member









Stunning!! You should be very proud. I always love seeing pictures of this bonsai.

R

Russell Coker

Member






---
Permissions in this forum:
You
cannot
reply to topics in this forum