I previously shared these pictures, but in a month, I've never gotten any feedback on it. I was just wondering how others thought this tree looked.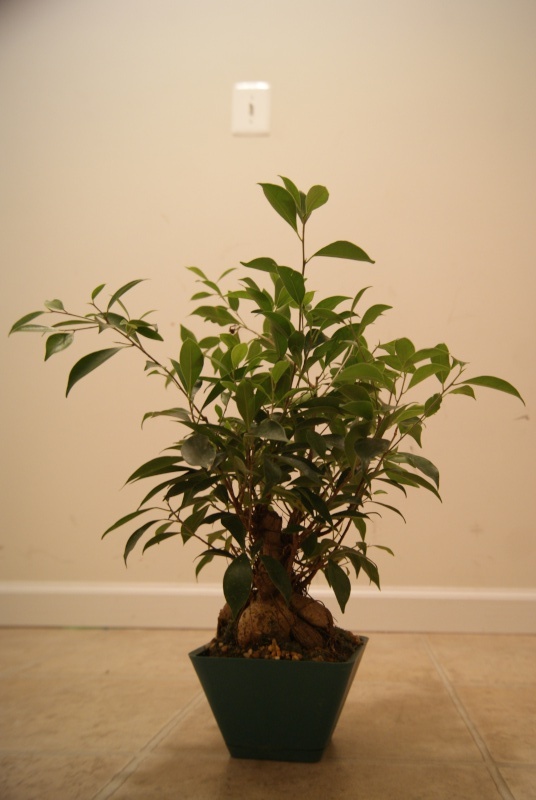 The night I bought this Ficus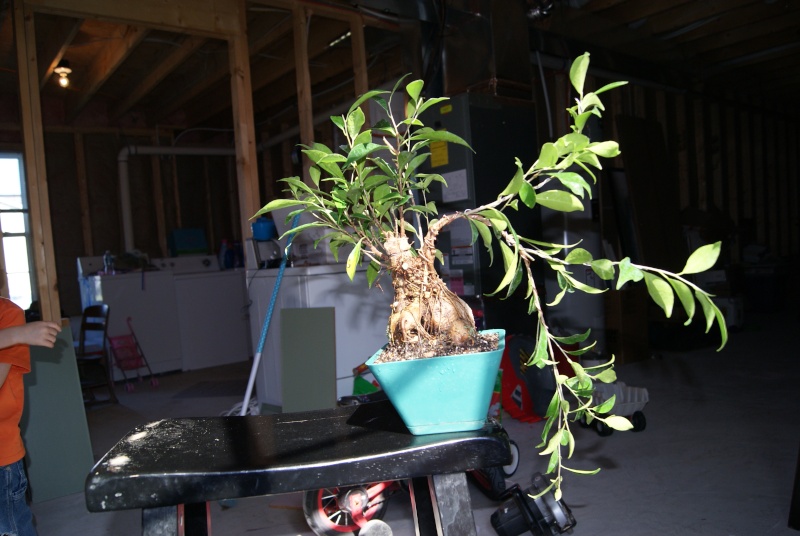 The morning after I prunned and wired the ficus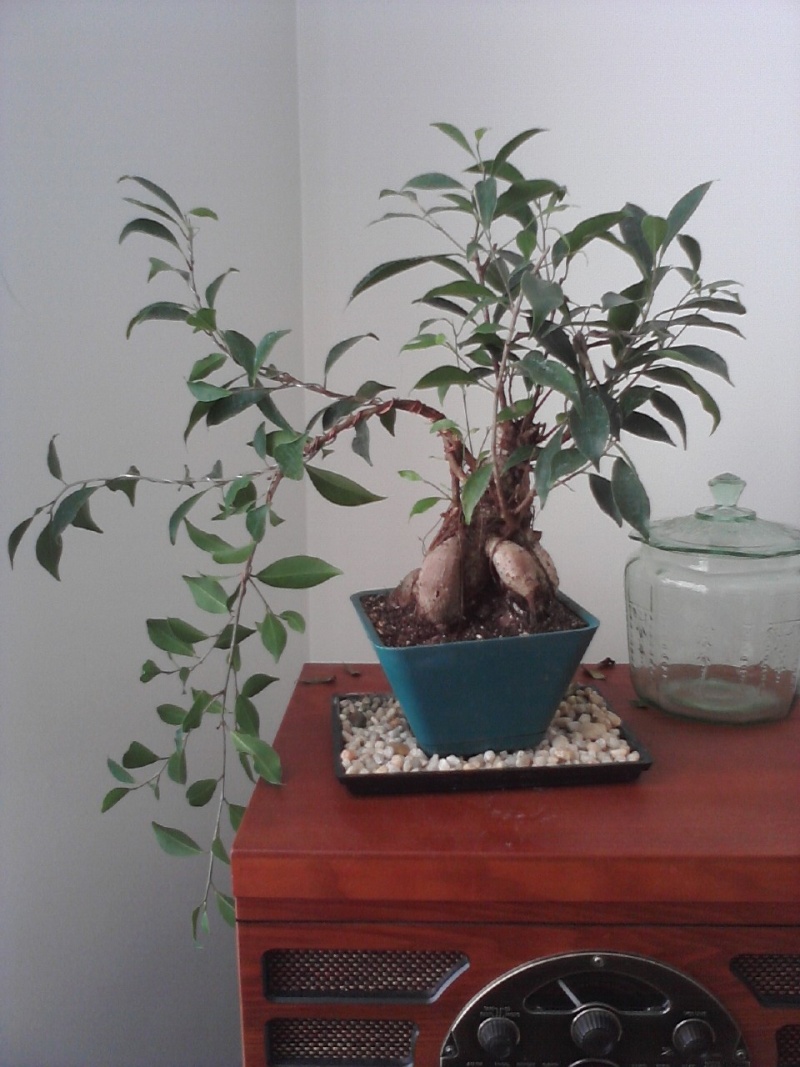 Quick picture I just took with my phone.
Let me know what ya'll think! I'm wondering how this looks to others.
Oh dear, this isn't a mallsai. At present it is a houseplant.
Did you say you live in West Virginia. I would take the wire off. Lose the pebble tray. It will only attract bugs & algae. Put the plant in a sunny window for the winter. With those storage roots, let it get bone dry all the way to the bottom between waterings, but water thoroughly. Fertilize not more than once a month.
Spend the winter reading bonsai books from the library. Go to Jerry Meislik's site, bonsaihunk.com, and find out what Ficus bonsai should look like. Come back in April, and if you still want to make a bonsai out of this, we will tell you how to perform the surgery.
Iris
Last edited by bonsaisr on Sun Sep 23, 2012 9:58 pm; edited 1 time in total (Reason for editing : Correction)

bonsaisr

Member





I agree. These so-called "ginsing ficus" will never become bonsai with those elephantiasis-like storage tubers at the base. But, carefully located air layers can improve the situation. Those need to be done in warm weather, though.

All this is probably why no one replied before.
_________________
Jim Lewis - lewisjk@windstream.net - Western NC - People, when Columbus discovered this country, it was plumb full of nuts and berries. And I'm right here to tell you the berries are just about all gone. Uncle Dave Macon, old-time country musician

JimLewis

Member





I just don't think the trunk fits cascade/semi-cascade. The tubers don't work with it. My .02 cents.
Last edited by Billy M. Rhodes on Sun Sep 23, 2012 11:20 pm; edited 1 time in total (Reason for editing : corrected spelling)

Billy M. Rhodes

Member





I wish you had posted both sides for the best front.. sorry but i agree with the branch you wired down.. i would bring it back up and make a side branch with it... keep it alive through the winter,,in the spring chose some of the branches you could take off to make not such a bush.. wire the ones you keep outward not stright up !! people do make bonsai with this type but not many like the tuber roots.. where in w. va. are you ??? i live here also... you can find pictures of them on the internet..they also sell them at brussels in mississippi..... have fun with it take care john

---
Permissions in this forum:
You
cannot
reply to topics in this forum