September 1st is the start of our Fall Season.
Memory's brought on by cold nights and hot days.
Of Harvest time, canning, fall planting and preparing for the Holidays.
Are not all so romantic, taxes, shopping and fall chores drag me down.
So I turn to my Stones and thoughts of the River, the Wind & Water...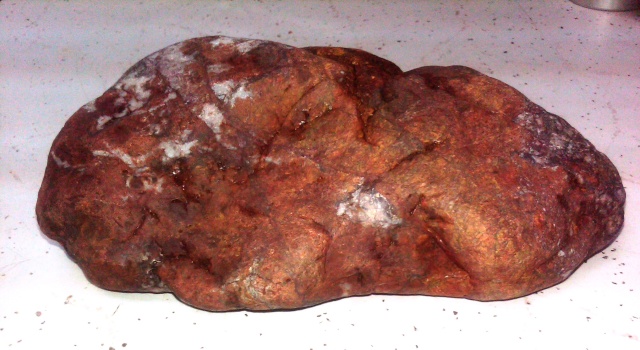 Ichi-suwari, Ni-kamae, San-sugata, unadorned mode. What say you?
Fall colors,
Yearly migration,
Winter approaches ...

short days and cold nights...
Hi Stonener,

Thanks for your sharing. There are some the white lines in the second stone. It looks like the leafs falling or steps on the staircase to the heaven.

And I have a question. The color inside of this stone is white? Because I hold that It is a milky quartz which is covered a ferric oxite hydroxite.

Best Regards

HuuHiep

HuuHiep

Member





Old bones resting on fall leaves
the restless geese calling from the heavens staircase
Sunip

Mr Huu
see this stone here, white inside as you ask,
gift from my best friend forever! titled by me,
"winking daruma" from Auburn, Washington.
Material unknown to us both, maybe as you say...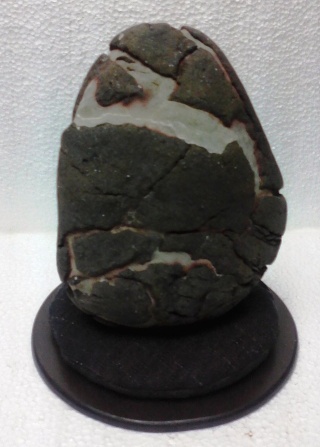 Please see "have a heart" posted this forum,
for other example same as stone before.
When this kind cut, white passes through in stripes.
This material is Jasper, this I know for sure...

My Friend Sunip!
Yes your beautiful Haiku Thank You!
as seeing sometimes deeper...

I to am trapped, in this old run down body,
but my spirit still sores...

Hi Stonner,

Thanks for your feedback. That is an interesting stones.

Best regards

Hiep

HuuHiep

Member






---
Permissions in this forum:
You
cannot
reply to topics in this forum