Please be critical. I have space constraints. So, I wish to bring back only those stones that meet suiseki/aesthetic standards.
Pic 1.
Can you spot any pattern? I am hard pressed to find anything. But I love the color of the stone. Also, any idea what stone this is? Granite? It is heavy. Very heavy.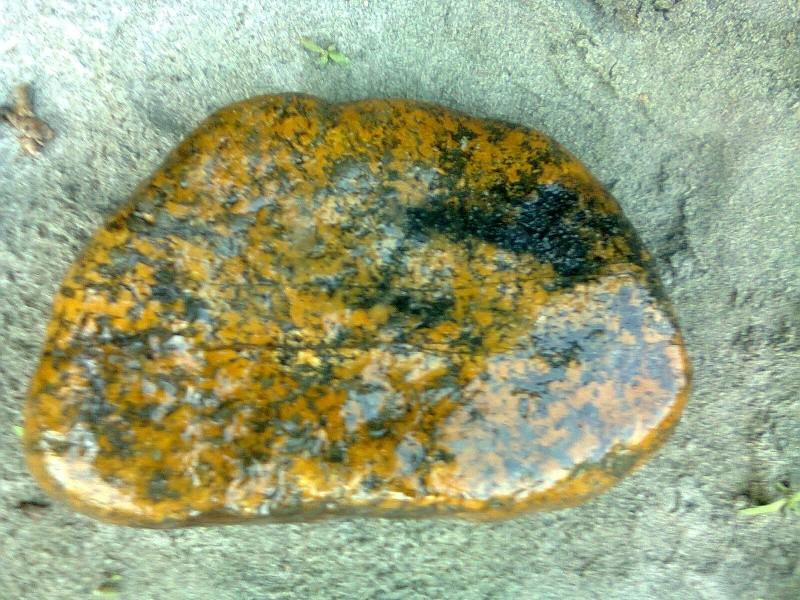 Pic 2a.
This stone is the heaviest of the lot. Fifteen kgs or more.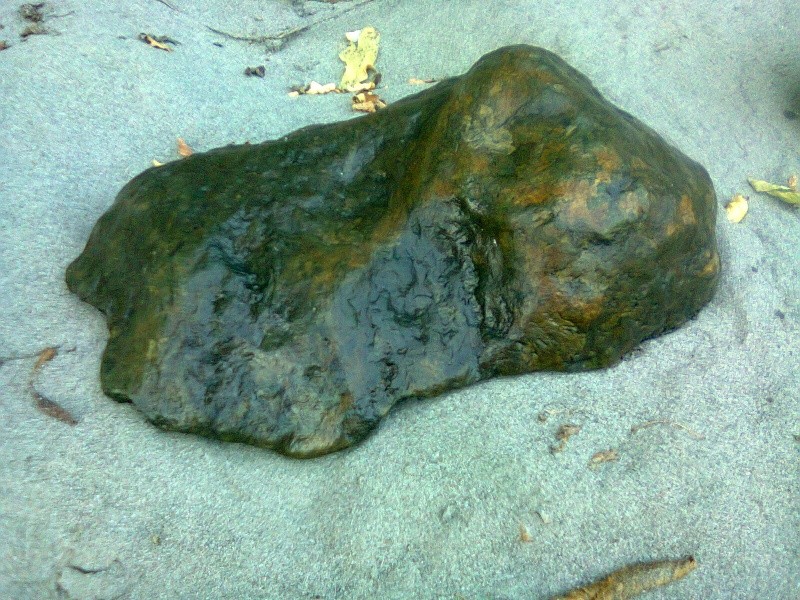 Pic 2b.
No undercutting when viewed from behind. But a sufficiently steep drop. Not vertical though.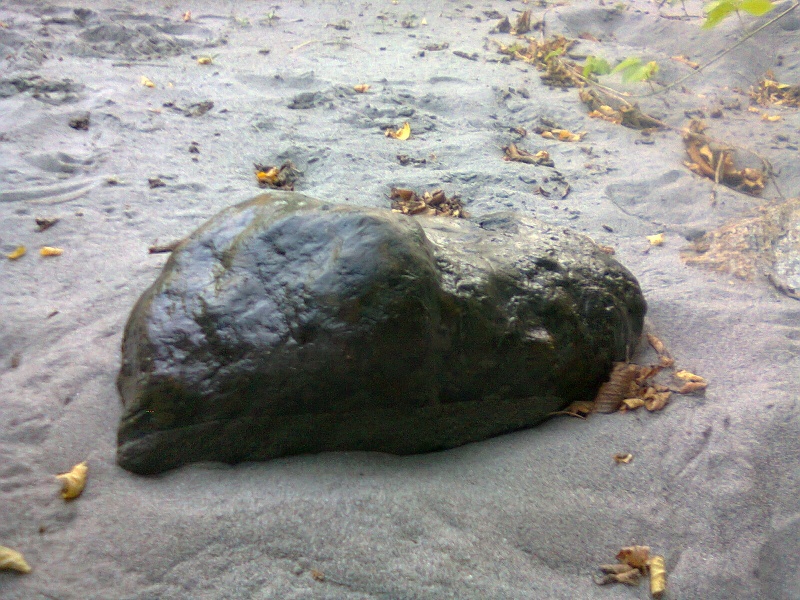 Pic 2c.
Another view.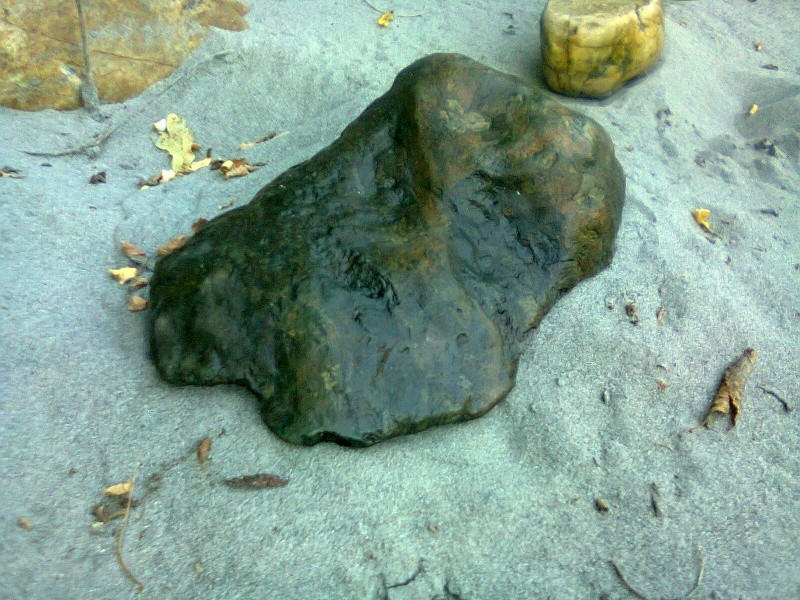 Pic 3a.
Doha ishi. I seem to find them everywhere.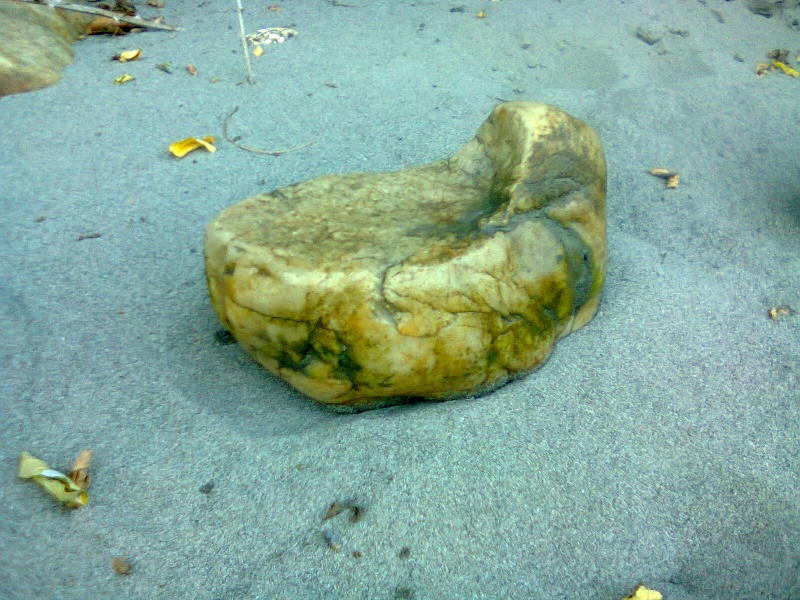 Pic 3b.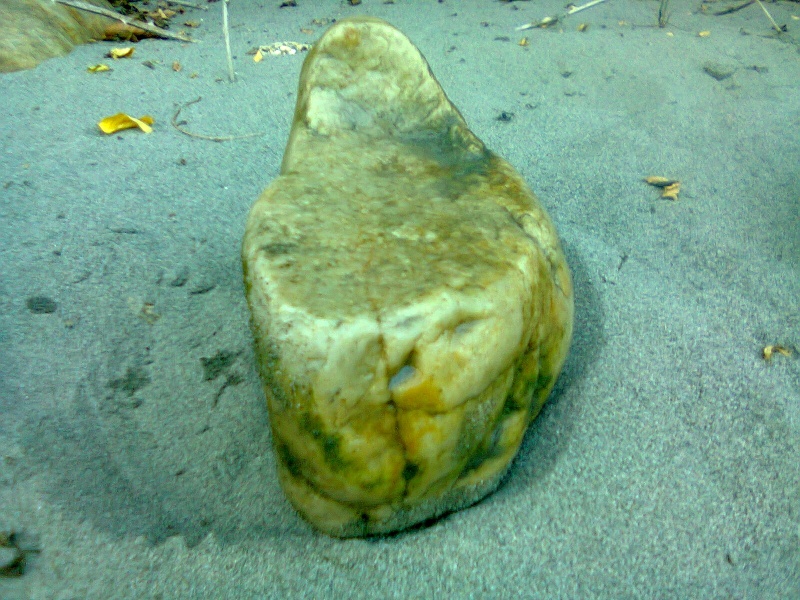 Pic 3c.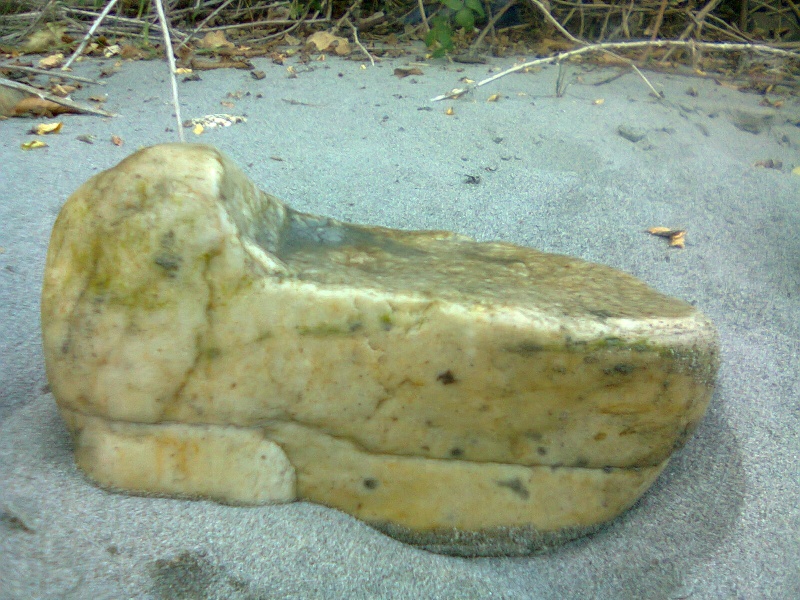 Pic 4.
Waterfall. No calcite/quartz inclusions on the back side.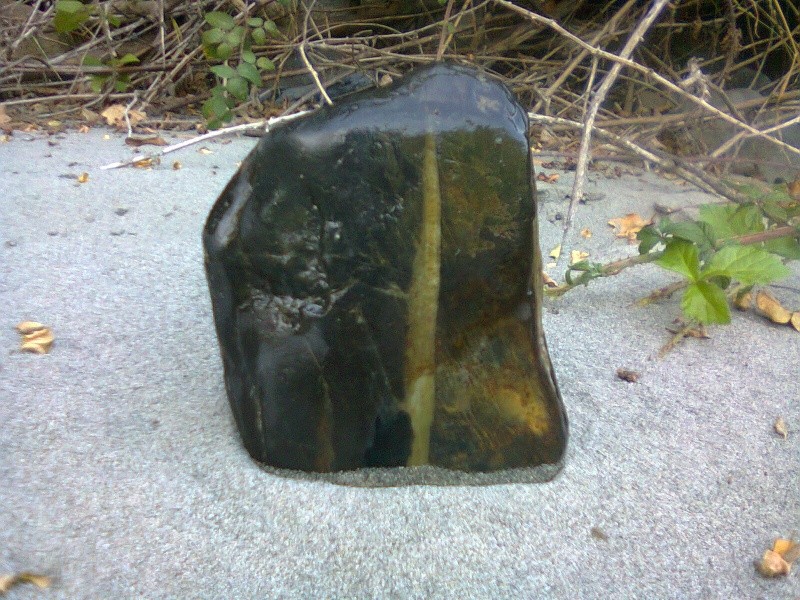 Pic 5.
Dry waterfall.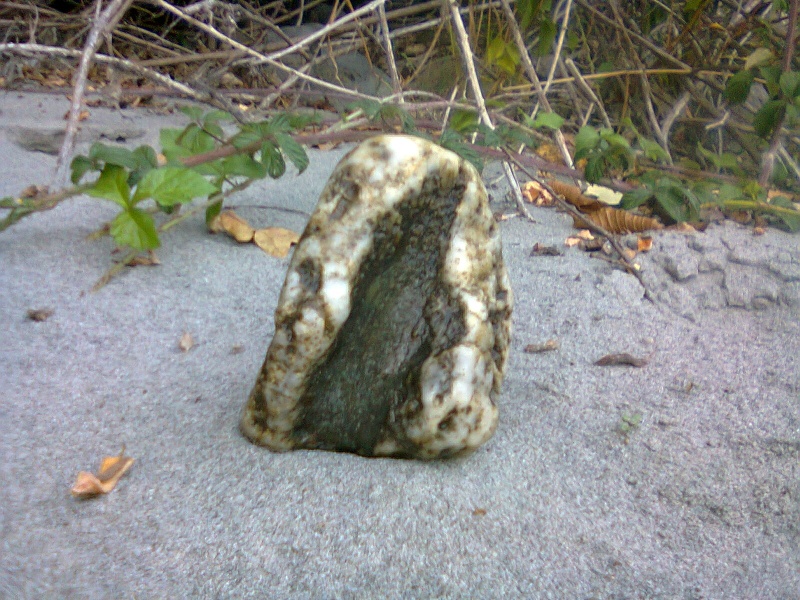 Pic 6a.
Near mountain.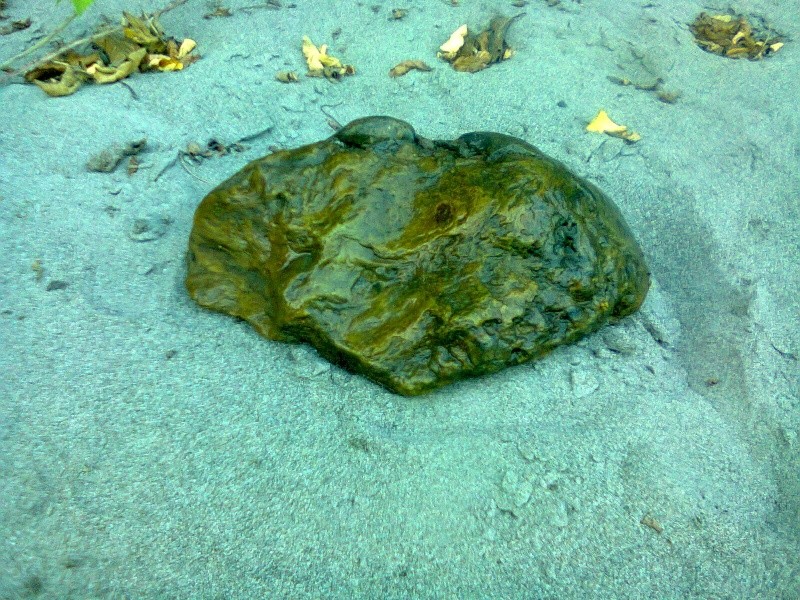 Pic 6b.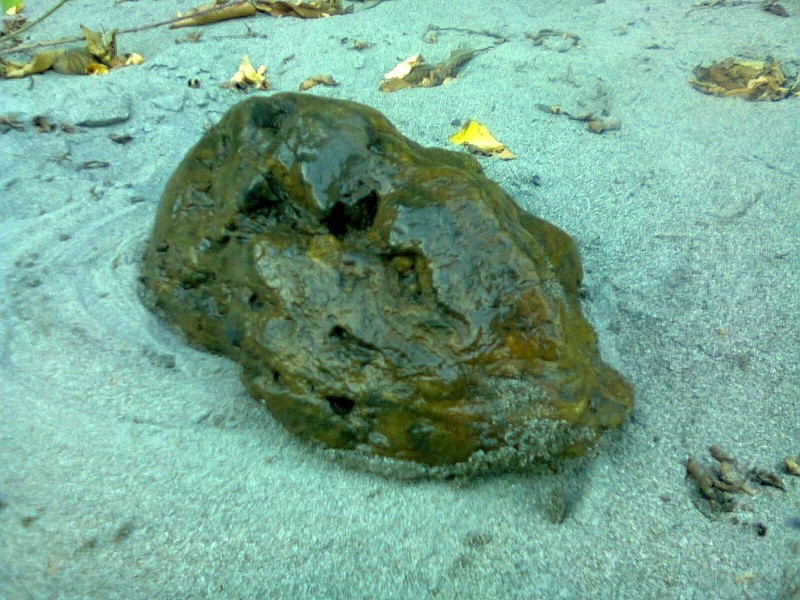 Pic 6c.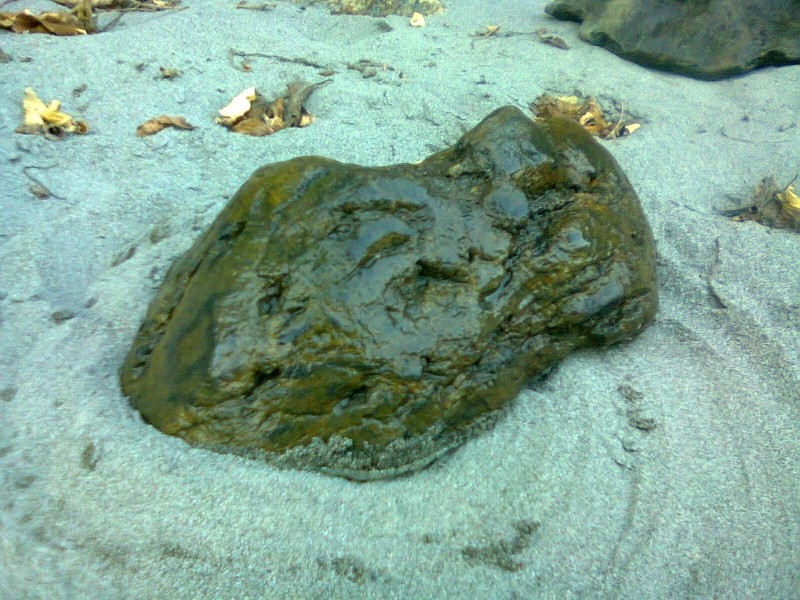 In conclusion...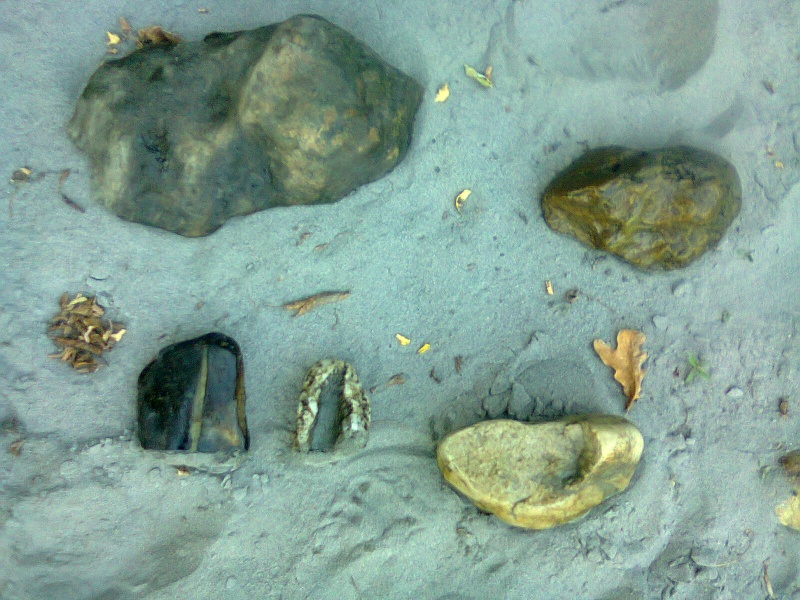 Regards,
karthik
Hi Karthik
Been to the beach again

Sorry I dont see a picture in the first stone...if it is granit?, I have to see it dry.
The big one, as it is that big, will it soon become slightly boring to look at, as so little is happening in the stone, although it has a fairly desired shape....does parts of the stone look newer than other parts, is it not good.
The yellow doha ishi is a little babe...looks like old ivory. If you find many of this kind of stone pm me, I would like to have this one.
The waterfall is a nice polished stone...keep it.
Dry waterfall....I dont know... maybe
Near mountain...On my pc. when shown weat is the collor of this stone so unatractive, I find it hard to look at...can you show it dry?
Thanks for sharing your finds....love it.
Kind regards Yvonne
Dear Yvonne,

I brought home the waterfall stone and left all others behind like you suggested. I also took the ivory doha-ishi you so wanted. Since you find the stone more appealing than I do, I have decided to gift it to you. Let me know how to proceed with sending it across.

As always, thanks for your suggestions.

Karthik

---
Permissions in this forum:
You
cannot
reply to topics in this forum