Hi everyone!!
this is the first plant I get to make a Bonsai.
I read all the books I had, and I though I was ready to start, I got this a couple a days ago but now that I have it on my hands it seems kind of complicated to begin for me. I would appreciate your suggestions to start working on my plant.
I chose this Azalea because I liked the way it splits into 3 trunks and I would like to shape it into a Broom style.
what should I do to achieve it??
do you think it may work?? or have any onther idea??
I want it to have a lot of flowers next spring, how can I do it???
thank you for your help!!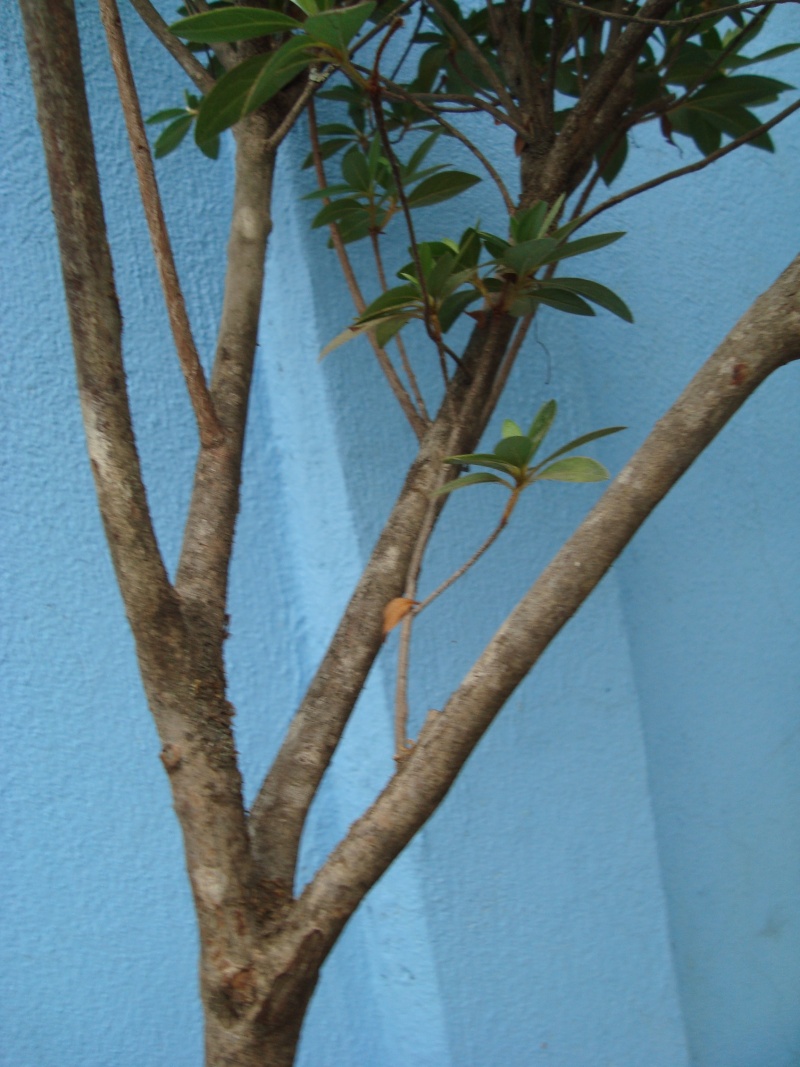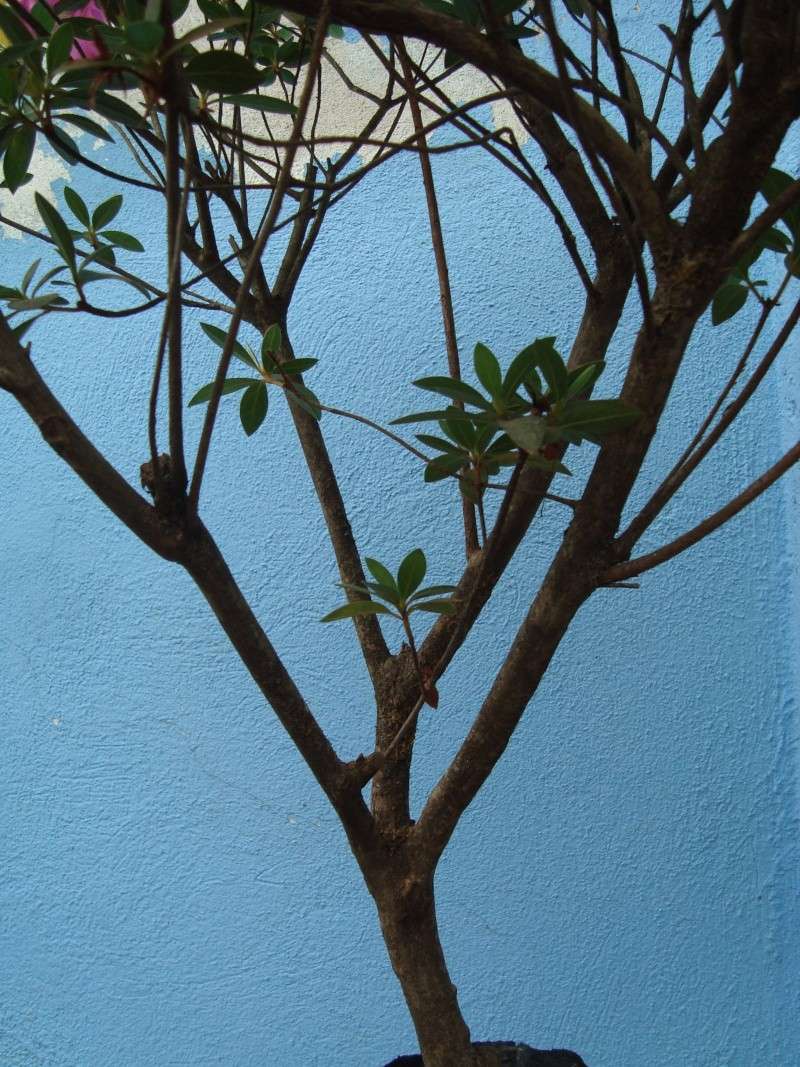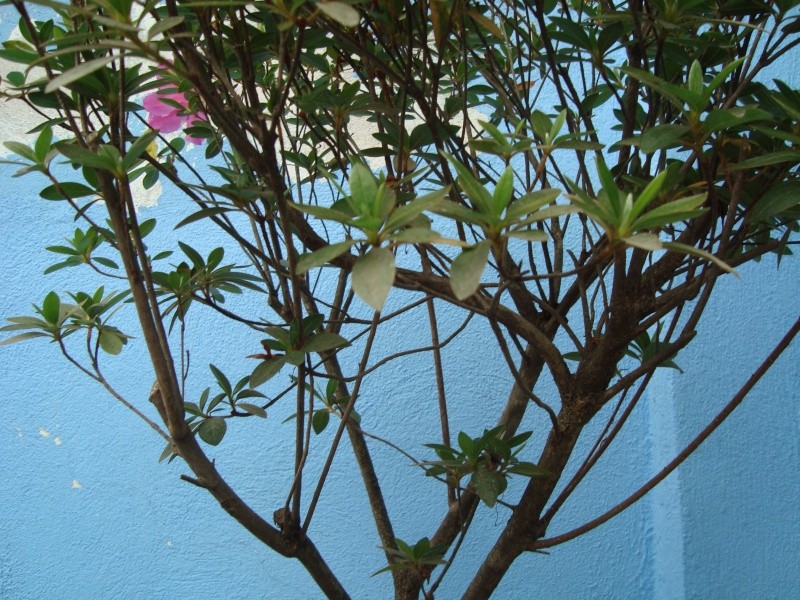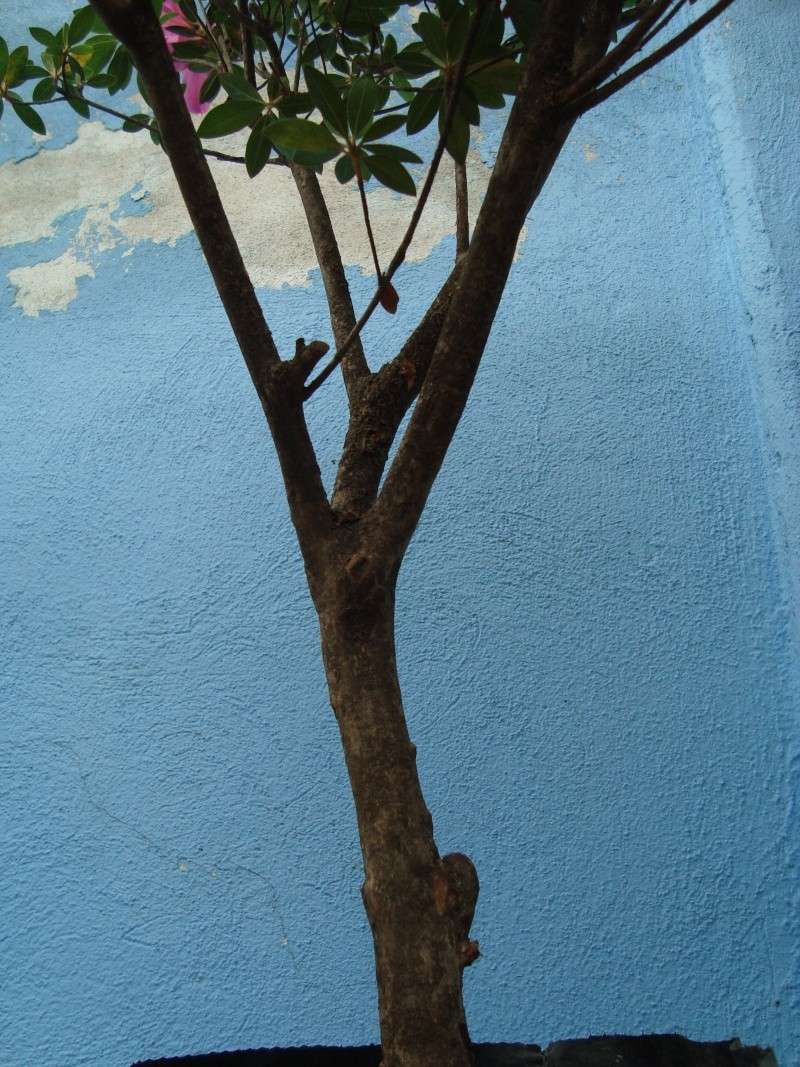 Hi,
The plant you bought looks nice. I dont have try azalea bonsai yet but knowing is hard and tricky development. Try this link to give you idea
http://kuromatsubonsai.com/azalea-bonsai/
I'm pretty sure someone here will respond with personal experience. Good luck with azalea bonsai.

yamasuri

Member





You can have, in time, a nice bonsai here. You might get some wire and wrap that left hand trunk-branch and bend it as shown in the picture. Be careful, azalea branches are very brittle, although the suggested amount of bending should be safe.

Then, be brutal, a chop the top of the tree. It should grow new green and new branches below where you chop. After that, let it alone through the winter.
_________________
Jim Lewis - lewisjk@windstream.net - Western NC - People, when Columbus discovered this country, it was plumb full of nuts and berries. And I'm right here to tell you the berries are just about all gone. Uncle Dave Macon, old-time country musician

JimLewis

Member






---
Permissions in this forum:
You
cannot
reply to topics in this forum