My double serissa has started blooming after a little relief from the brutal summer heat. Just thought I'd share, it is my favorite serissa variety.
John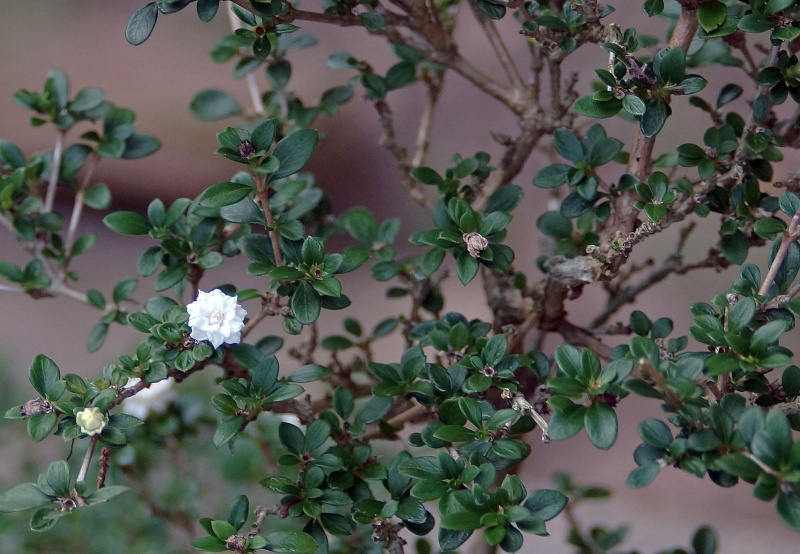 John Lee

Member






Leo Schordje

Member





John,

it is also the most difficult one for me of the Serissas.
Love those blooms, which also why I keep trying.

My own is also in heavy bloom.
Later.
Khaimraj

Khaimraj Seepersad

Member





Unfortunately, Serissa is a short-day (actually long-night) bloomer. It doesn't bloom in the summer, and very rarely in the winter under lights. For me it only blooms in spring & fall.

Iris

bonsaisr

Member





hello!
Pretty much your Serissa!
Here at home I have a few copies only of which are Serissa foetidas variegatas, where the leaves are whitened edges.
just recently got them. I bought them in the winter, in June, here in Brazil in the area where I live has not done too cold. I did sekijoju process, which is the roots of rock in two. Below are some photos and link process.
http://entaosouvelho.blogspot.com.br/2012/07/inicio-do-sekijoju-das-serissas.html
after a while, perform pruning in serissas, and am trying to root cuttings.
I hope the right.
even more!
---
Permissions in this forum:
You
cannot
reply to topics in this forum