I aquired this old piece of Cotoneaster recently from a Bonsai mate who dug it out of his garden.
He believes it to be about 60 years old as it was planted on a wall when the house was built.
My question is,
has anyone ever carved Cotoneaster and is the wood hard.
This stump need detailed carving to create interest but is it worth the work ?.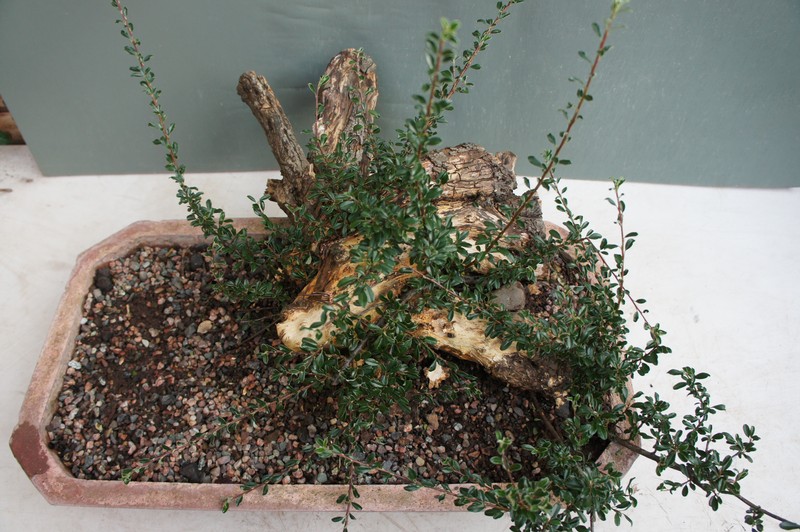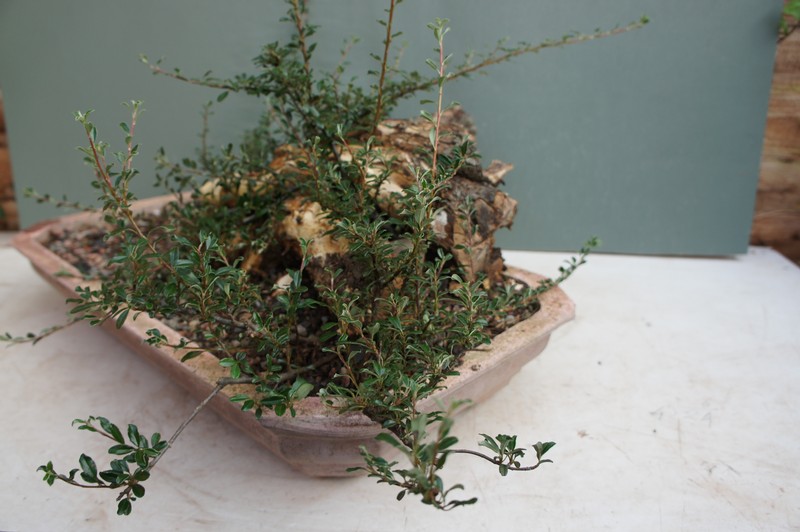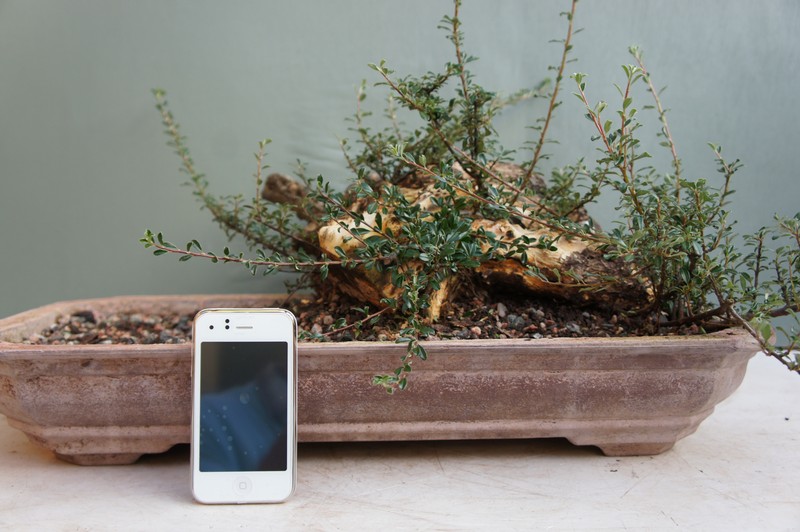 Poster has requested assistance/information/advice - thread moved to Questions.
_________________
"Espouse elucidation"
_____________________________________
my website

fiona

Member





Surprised you haven't gotten responses yet from someone more experienced than myself.

I personally have not had any experience with carving cotoneaster. In some ways, softer wood is easier to carve. Pine and juniper wood are softer than any of the fruit woods, they are frequently carved. I would suspect that cotoneaster is moderately hard wood. Probably not as hard as pear, or cherry, most likely a hardness similar to apple wood. Wood hardeners available these days make it possible to preserve carved wood indefinitely (at least for many years). So I would definitely say; Yes, this is a trunk worth carving.

Very hard wood is difficult to carve and not leave tell tale tool marks.

Hopefully some who has more experience with carving deciduous trees than I will comment also.

Leo Schordje

Member





Interesting material. I have no idea but it seems slow growing which usually equates to hard wood.

You have the material, you can easily try carving one end and see how hard it is. Granted hardness doesn't automatically mean rot resistant, you can always apply wood hardener/preserver later.

Good luck!!!

Poink88

Member





Hi,

plan how you see the finished tree long before you decide how (and more importantly where) to carve the stump. Once you have the design, have selected the front and decided which branches to grow on to make the tree the carving can be started to complement the rest of it.

how do you see the finished bonsai?

cheers Marcus

marcus watts

Member





Yes, the wood is very hard.

A challenging tree, but worth taking the time to work on it. Difficult to offer an idea when you can't see such a tree in "real life"...

AlainK

Member





As Marcus says, think about the carving part, but meanwhile choose the branches you want, eliminate the others, and grow it out. Carve later.
_________________
Jim Lewis - lewisjk@windstream.net - Western NC - People, when Columbus discovered this country, it was plumb full of nuts and berries. And I'm right here to tell you the berries are just about all gone. Uncle Dave Macon, old-time country musician

JimLewis

Member





Thanks for the responce.
Have no plans yet for the design but will keep yuo all posted.
Peter,
Strip the bark off anything that is either dead, dying or you're certain you won't need. Then, as you grow these fragile shoots into more robust growth over the next few years, let the rain and sun do its work on the exposed wood. The natural cracks and textures will give you the inspiration you need. After enough time the outer layers of sapwood should become soft enough to exaggerate these natural cracks by hand rather than the less delicate power tool method.

---
Permissions in this forum:
You
cannot
reply to topics in this forum