I repotted this sago palm today; I have had it for about 8 years. Not really a tree so I don't know if you could call it a bonsai, but it draws a lot of attention at club shows. It used to have a pup with it, but it didn't make it through a cold-snap. It looked more interesting with the pup, kinda like a mother-daughter composition.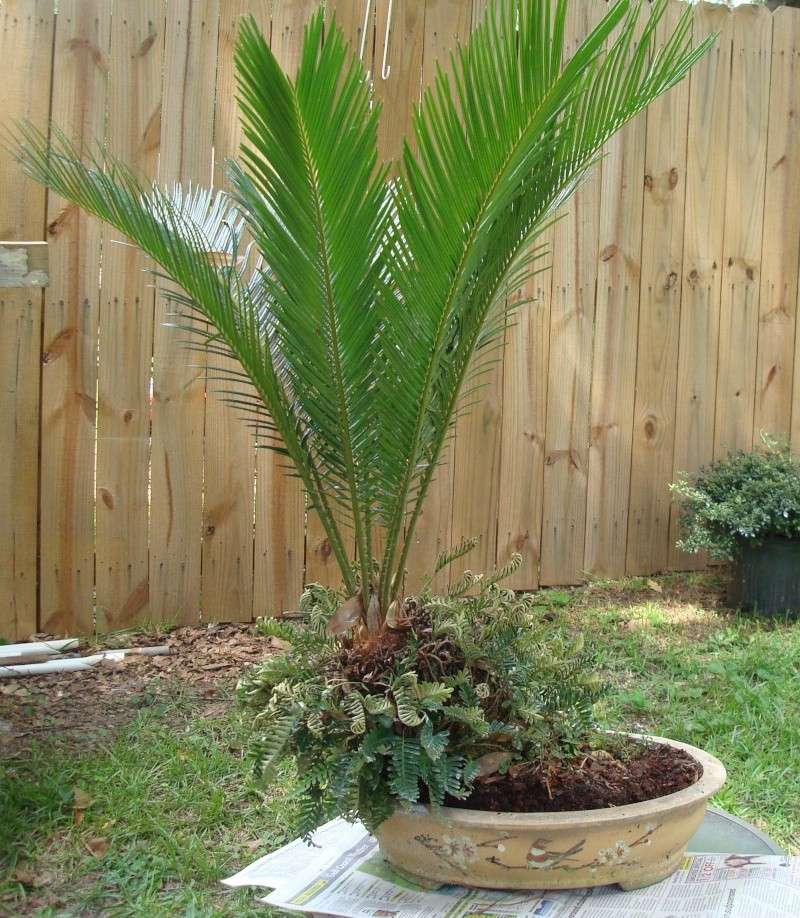 Before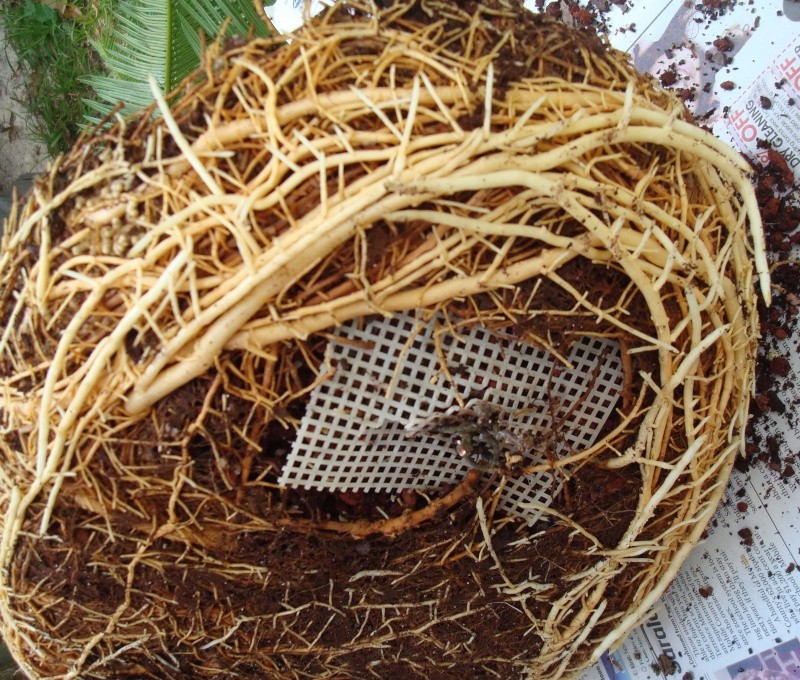 Very root-bound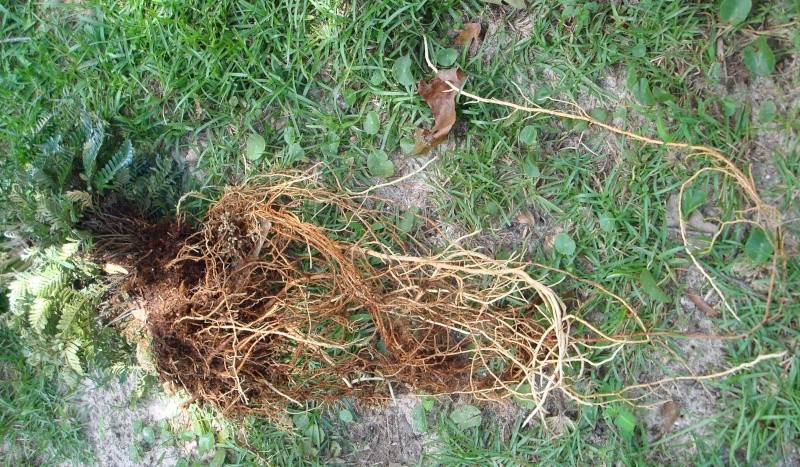 About two feet of roots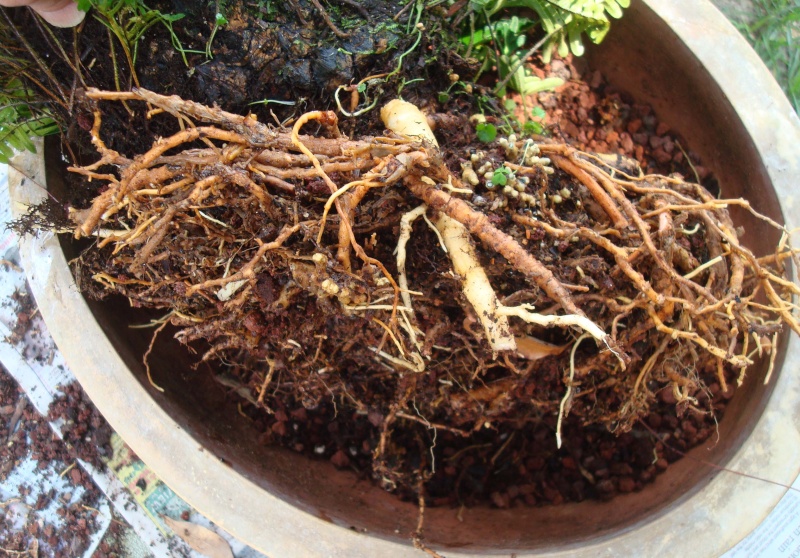 All trimmed up.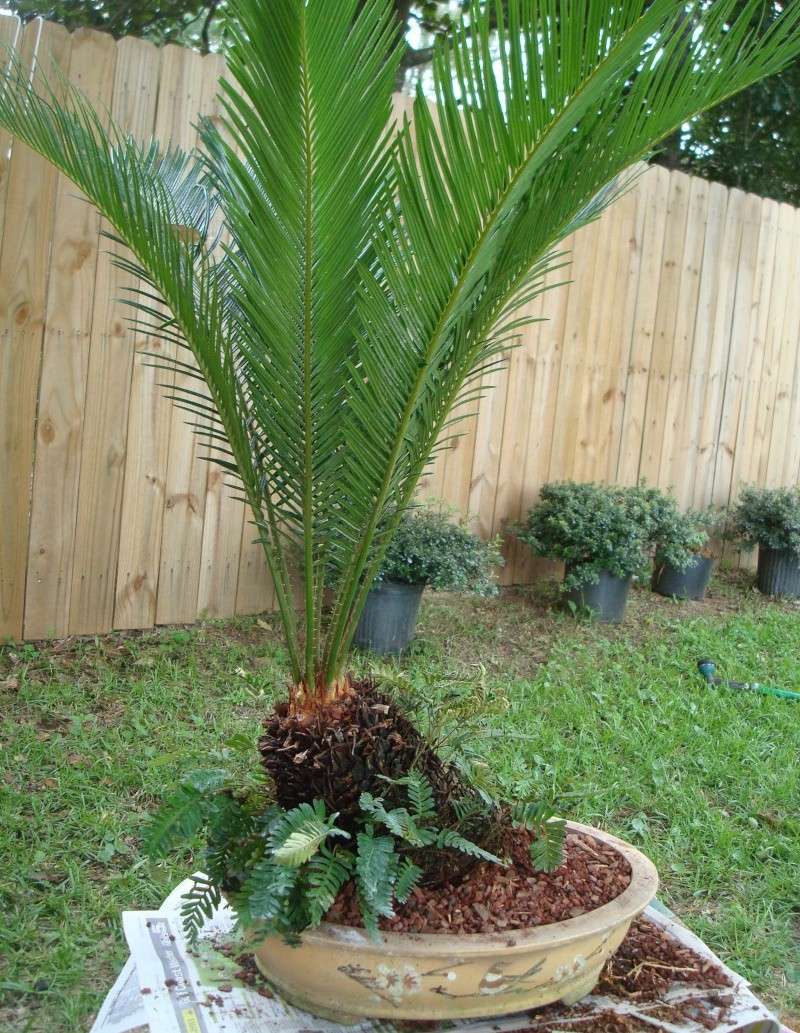 Finished product.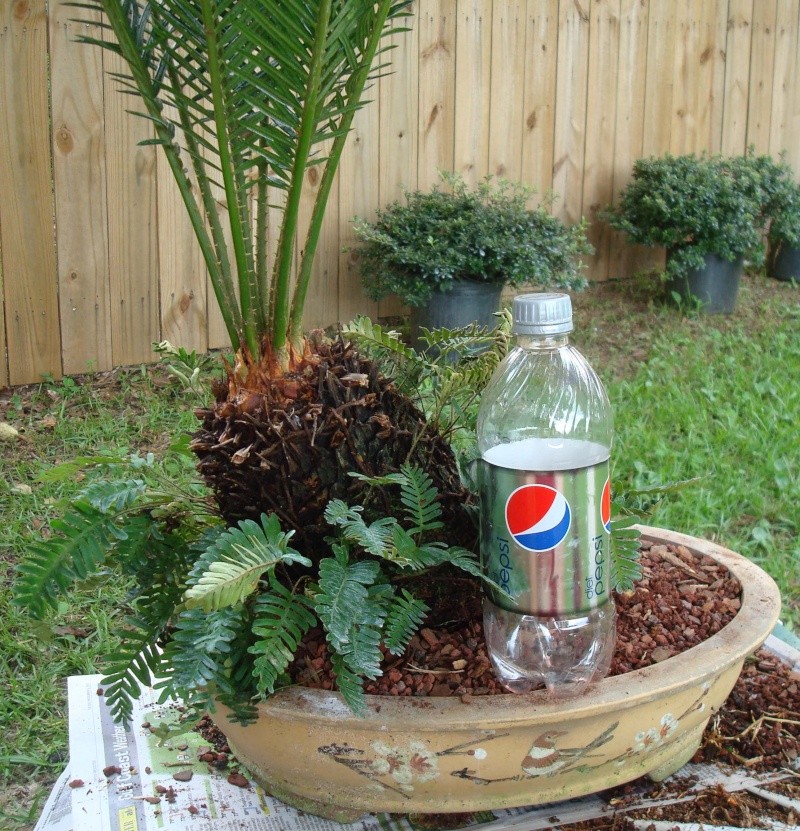 20oz Pepsi bottle for scale. I also trimmed the resurection fern and thinned it out.

John Lee

Member





Nice
that reminds me, I have a Zamia in need of repotting.

Leo Schordje

Member





Question;
Does your cycad drop all its leaves (fronds) after trimming the roots? The last time I repotted my Zamia, it dropped all the leaves, sat dormant for many months, then started growing normally after the rather long totally leafless dormancy. That repotting was more than 5 years ago, so I don't remember the details about time of year or exactly how long it was leafless.

Is there an ideal season for repotting and trimming roots? Middle of active growth? or right as a new set of fronds is emerging? or sometime when the cycad does not seem to be doing anything (like in late summer or fall)?

Leo Schordje

Member





Mine never has dropped its leaves, even when it froze several years ago, the leaves just got splotchy, but hung in there. It usually grows one or two new sets each year, I just cut the old ones off when the new ones are almost extended. The only one that dropped leaves was the pup that used to be part of this composition, but it was dead.

Don't know when the optimal time to repot them is. I have always done it in the late summer with tropicals and have had great success.



John

John Lee

Member





Sounds good John
I'll put mine on the repotting schedule with my other tropicals. Here that would be between middle June through middle August.
Thanks

Leo Schordje

Member





Sagos and their relatives are not considered bonsai, but it is customary for many bonsai growers to have one, and they are commonly exhibited at club shows.
Iris

bonsaisr

Member






---
Permissions in this forum:
You
cannot
reply to topics in this forum