Hi Guys,
Just over a week ago my Corky bark Elm started to push new buds - Great, I was really happy.
Today I noticed that the new growth was turning a bit black? So I took a closer look at the tree...does anyone here have any idea a)what my tree is suffering from and b) if the photo with the red dots has anything to do with it?
Thanks
[img]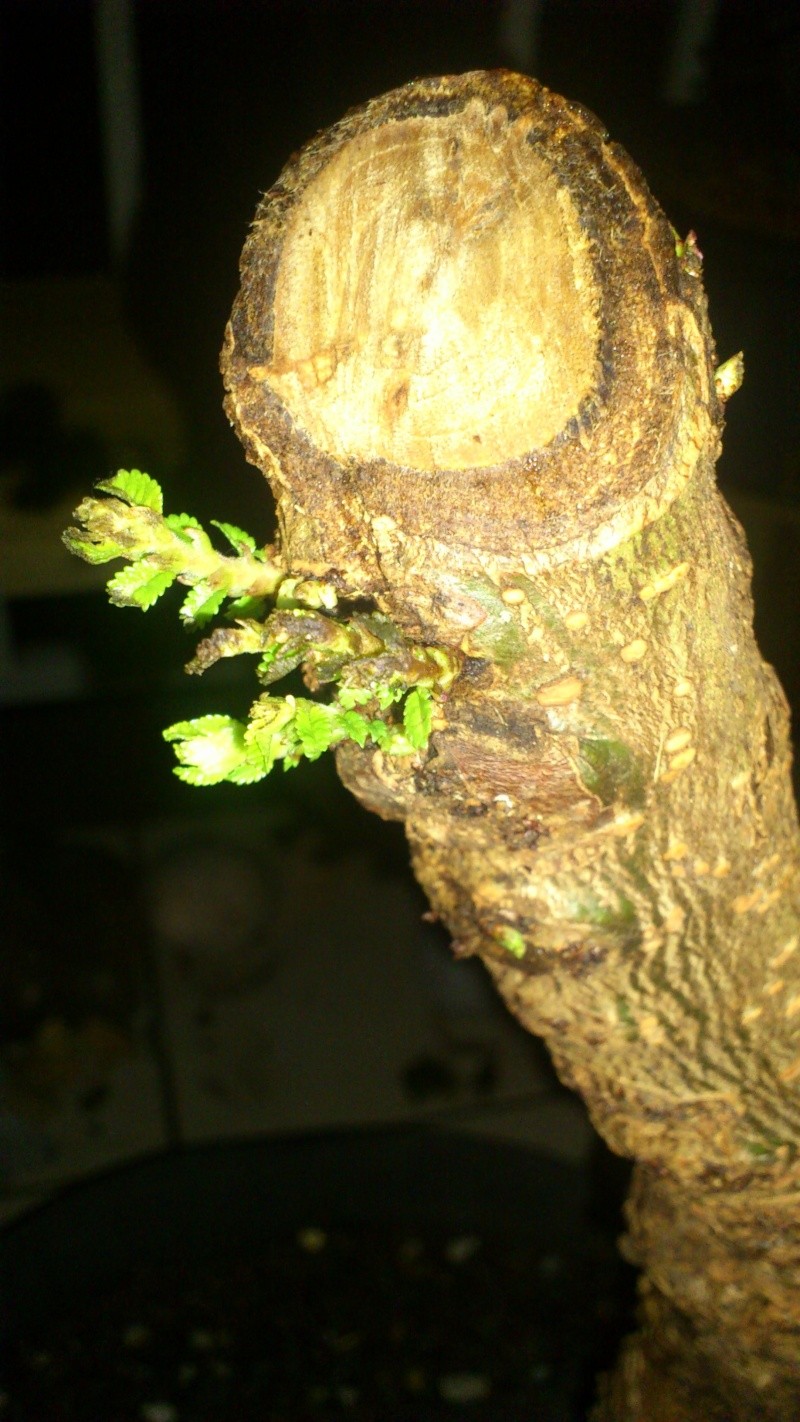 [/img]
[img]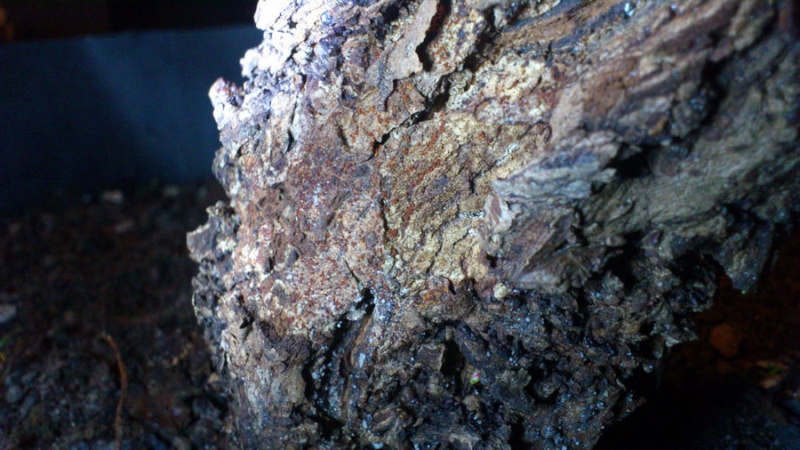 [/img]
[img]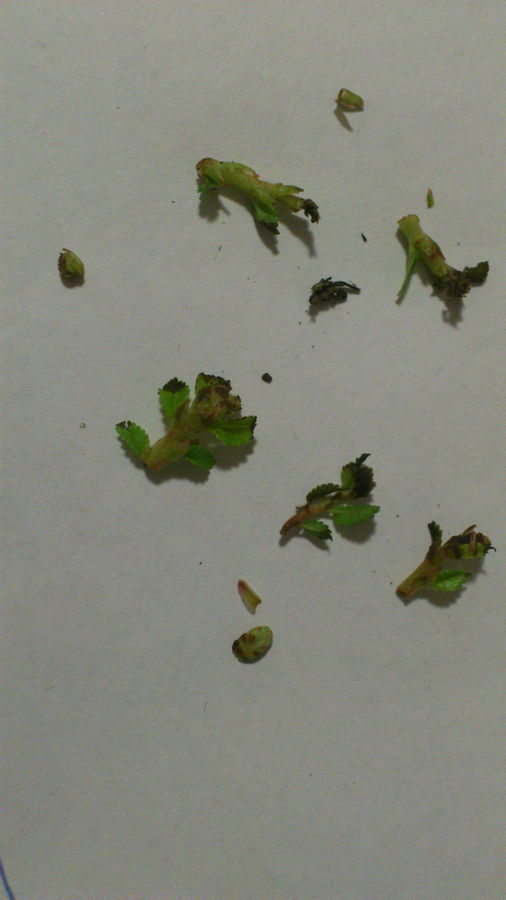 [/img]

Fukien beech

Member





My ancient eyes don't see any red dots. Looks like a typical root issue to me.
_________________
Jim Lewis - lewisjk@windstream.net - Western NC - People, when Columbus discovered this country, it was plumb full of nuts and berries. And I'm right here to tell you the berries are just about all gone. Uncle Dave Macon, old-time country musician

JimLewis

Member





JimLewis wrote:My ancient eyes don't see any red dots. Looks like a typical root issue to me.
What he said. Possibly too wet.

Billy M. Rhodes

Member





Don't fertilize until that new growth has extended considerably AND hardened off, (in case thats fert burn or root burn due to salts/ferts) and don't get that tender new growth wet.

I tend to suspect a fungal thing as my Chinese Elm does something similar if the tender new growth gets wet, it blackens out with fungus. Once the foliage hardens off a bit it doesn't mind getting wet.

Just my thoughts
-Jay

drgonzo

Member





This sort of adventitious emergency growth is very tender and is really more suitable to spring conditions. In summer the heat and profusion of fungal spores will cause this reaction almost invariably. If you can take the tree indoors (NOT in a sunny window) until the foliage has hardened a little, and then re-introduce it outside during a cloudy few days, it should be fine. Spray it with Daconil before you take it inside, and again when it is returned to the outside.

---
Permissions in this forum:
You
cannot
reply to topics in this forum