Dear members,
I found this stone in Liguria. I was mighty thrilled, as one usually is, on having found a great waterfall suiseki. Only later, on bringing it home and subjecting it to a more objective observation, I found the stone has its flaws. The falls don't widen towards the end - a major flaw, some would say. But I like it nevertheless. The bit I like the most is how the falls originate from behind the peak.
Can members post pics of their waterfall suiseki?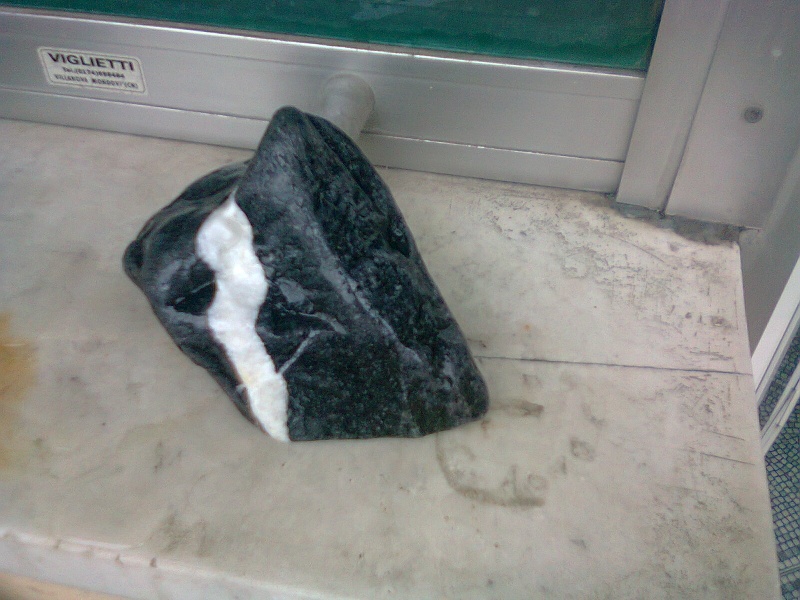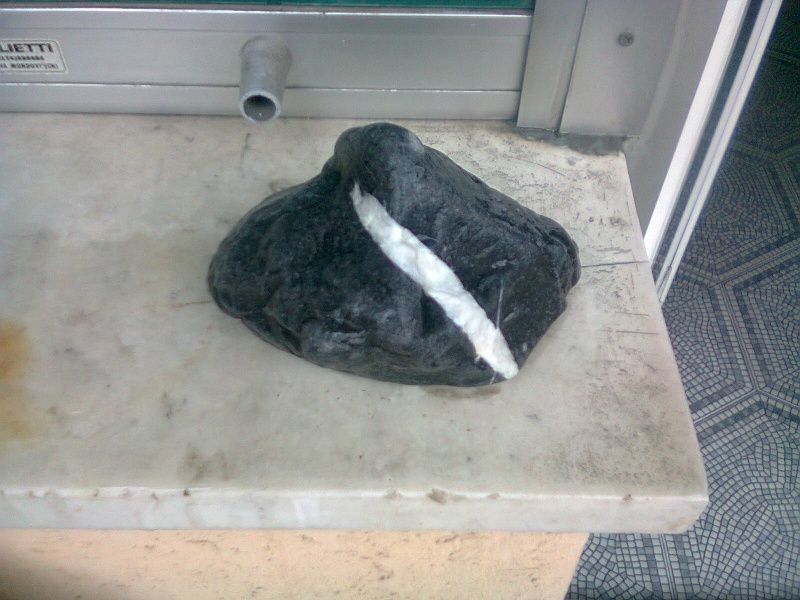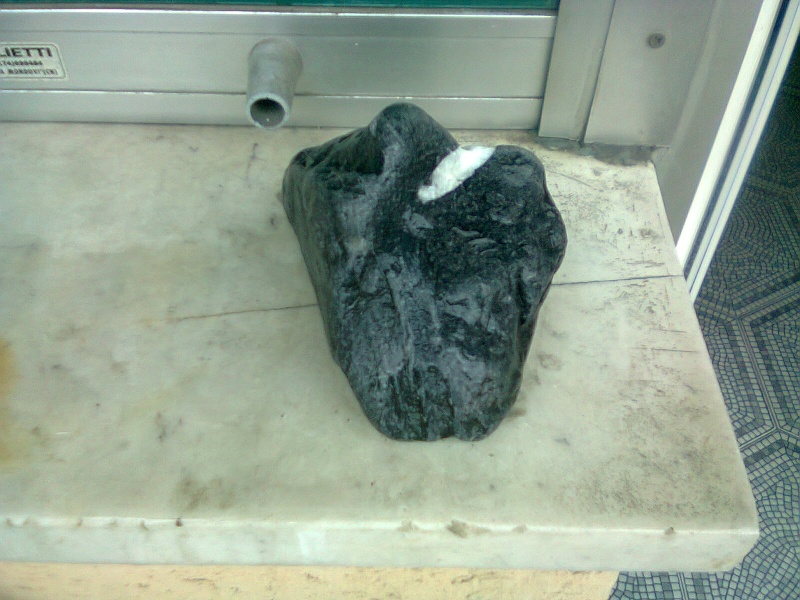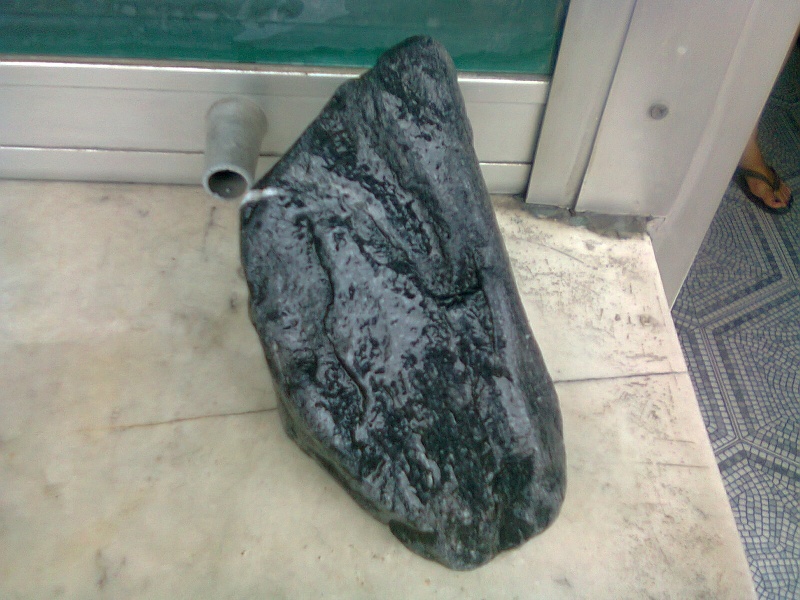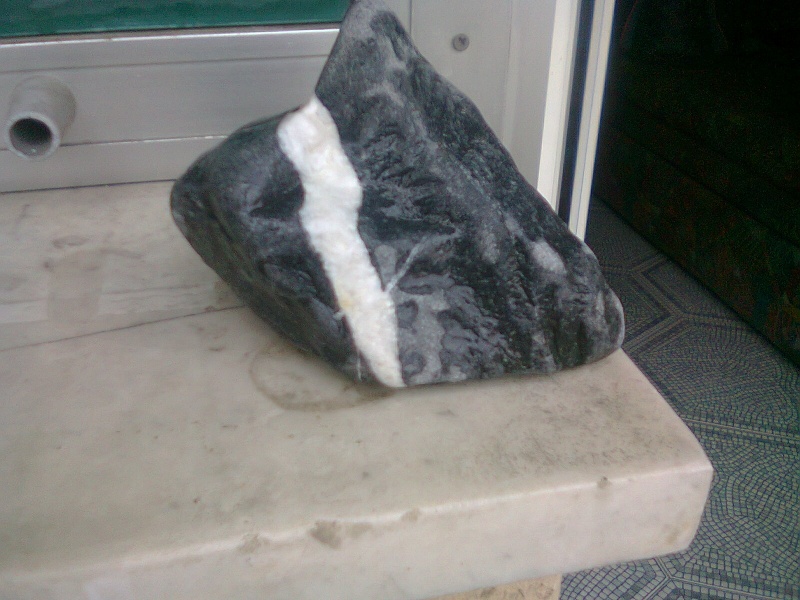 PS: Thank you for your inputs on the last post.
Karthik
The last but one picture is the bottom of the stone - no loin cloth effect.
Hi Kdurais
My waterfallstone is more like a lowwatered stream comming out of a mountain.....it does not fall vertical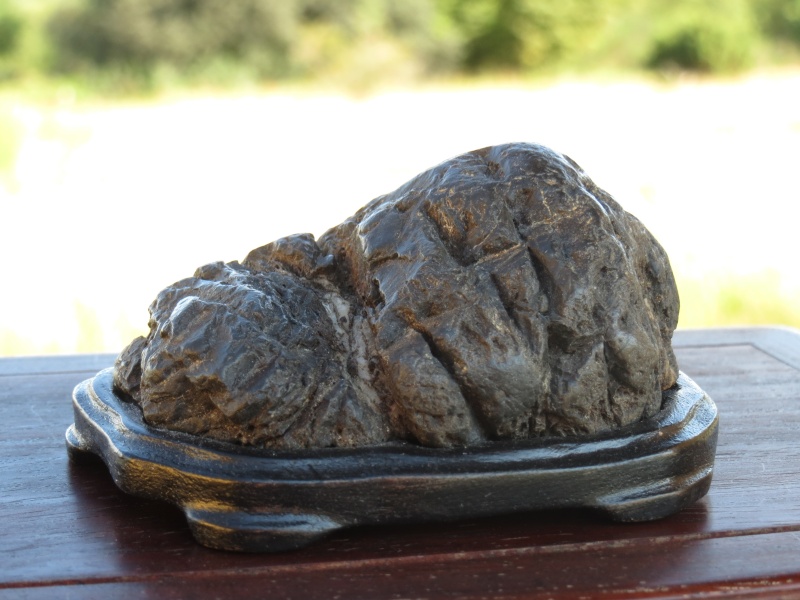 I found this black stone 11 years ago in Japan.....a coupple of years ago, did I make a daiza for the stone..one of my first

( planning to make a new) The stone only stands 7.5 cm long, and 3.5 cm tall
Closeup of the nice stream, as you can see, does it reach the ground...hope you like it
Kind regards Yvonne
Hello Karthik!
having read C.C.'s notes on viewing pictures...

I would use doban to level waterfall in sand vertically...

use bottom(#5) as top, center peek as Mtn(#2)
waterfall will wrap around bottom and up a little,
some problems, but too many quality's to throw away,
if all else fails, cut it! as permitted in suiseki ...

kind friendly advice offered, as I'm expert on nothing!
Who's pretty foot in #4, yummy...

Stonener,
Upside down image of the stone to rectify the not so trivial problem of the falls not widening towards the bottom.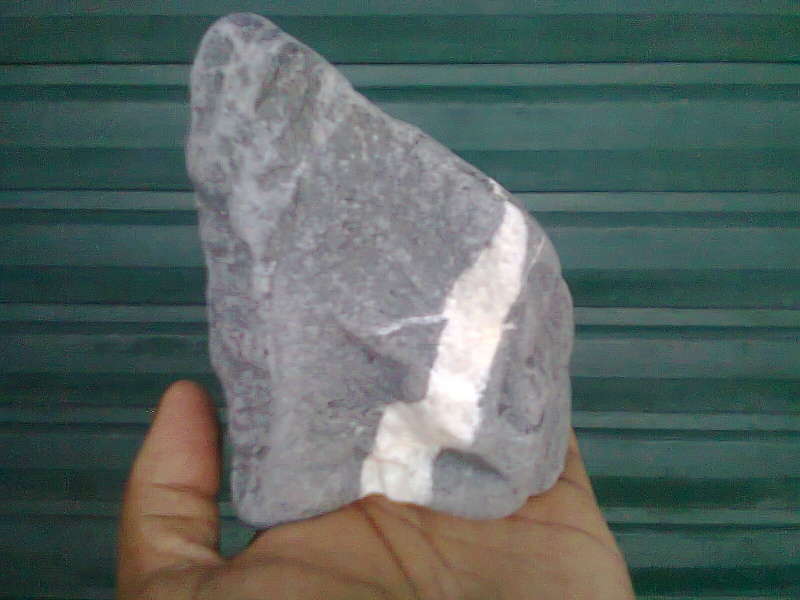 I did consider this. But then the bulge mid way and the sheet of cascading water clinging on to the cliff thereafter are at odds with each other, no?
Yvonne,
I love your waterfall suiseki. Its brilliant.
Thank you for posting it.
Ok Great!...

now lower left hand side till water fall is vertical, see top of Mtn...

The stone will have a root, which you will stick in sand or cut off.
Notice small foot at front bottom level which moves toward viewer...

If you don't have a doban, use a bucket of sand to find best level.
stone top should tilt slightly forward, as if bowing to you...

there are other possibility's as well, if you don't want to cut?
but I think not as nice...
see step water fall, by turning stone completely upside down,
stone will sit with previous top down in sand, bury till level across front
see the shelf were fall hits, runs forward, then spills again down the front.
still some problems, but not too bad, at lest till you find better...


---
Permissions in this forum:
You
cannot
reply to topics in this forum