hello all here my pine thunbergii has j' will like your opinion and small virtual for the future one and which are work has to realize and has which period how to make pierce behind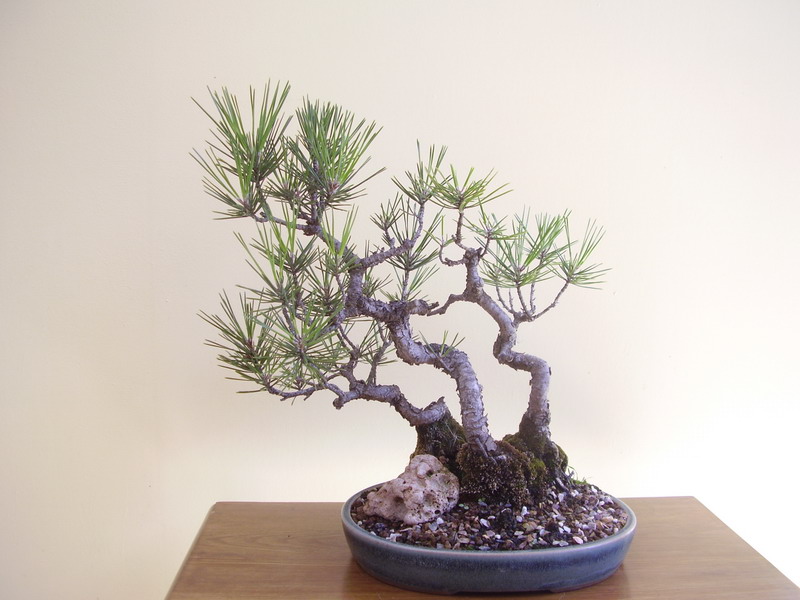 casper

Member





Not particularly helpful comment Kim, but I'll give you the benefit and assume you meant it as a joke. I suggest the poster will not get it though, as I suspect they are using babelfish or another online translator, English probably not being their first language.

I have just PMed a suggestion to a Moderator as to how we could overcome such language issues, but in the immediate term my understanding is that Casper has asked us for advice on his pines, including a virtual and an indication of what work is needed on the trees and over what sort of timescale.

Casper - I like your trees and think they have potential to be improved. If you would like - please post your message in your own language (also tell me what that language is please), and I'll see if I (or another IBC member) can come up with better English wording for you.

Thanks

Fiona
Last edited by fionnghal on Mon Jul 27, 2009 2:08 pm; edited 1 time in total (Reason for editing : typo)

fiona

Member





Casper - A good looking tree. The most important thing will be to get some back budding by proper candle and needle reduction. I would also wire out some of the small braches so they are more consistent and don't rise up and try to compete with the leader. It also looks to me like there may be a couple of whorls containing 3 branches, partticularly at the top of the main tree. You should reduce this to 1 or perhaps 2 to prevent swelling. - Marty
I believe that since the tree trunks are nearly the same size I'd think about adding more thicker trees to the forest composition or splitting these up to make individual shohin trees. Also as Marty said they need wire and better cultivation for them to fill out into pine pads.

Rob Kempinski

Member





I think the three trunks work well together. I like the negative spaces they create, which the stone at the base also helps to delineate. Bringing the low left hand branch down a little further might enhance the effect. If you can retain the overall image once the pads fill out, I think it will be quite a pleasing composition.

Tom

Member





I like it too, and the similarity between the trees only adds to the image for me. I've seen pinon pine clumps like this out in the New Mexico high desert.
_________________
Jim Lewis - lewisjk@windstream.net - Western NC - People, when Columbus discovered this country, it was plumb full of nuts and berries. And I'm right here to tell you the berries are just about all gone. Uncle Dave Macon, old-time country musician

JimLewis

Member





I like your concept for this tree but I see a problem keeping it that way. This is not a criticism but an observation. You are going to have to at some point, start dealing with the vigor imbalance or the right portion of your composition is going to continue to decline and the middle portion of the composition is going to continue to develop at the cost of the other two.

Vance Wood

Member






---
Permissions in this forum:
You
cannot
reply to topics in this forum