Greetings
Was wondering, me being in South Africa, if it's at all possible to import trees? I am looking for a Brazilian raintree specifically, but it's not for sale around here

Anyone know how? Where? Etc?
Thanx in advance
Adele

YukiShiro

Member





Well they grow fairly quickly from seed, BUT importing plants varies by country. Many countries have VERY strict rules about imports. I would worry about a tree making the trip by mail unless it was an express delivery of some kind. I would think some of this would be covered in your classes toward a horticultural degree.
BTW, there are a number of people in SA that do Bonsai and some clubs. There were SA folks on my trip to Japan in 2011 and to China 2010.

Billy M. Rhodes

Member





I am only going to start with the studies from January 2013. I can't find a tree of that species anywhere around here

YukiShiro

Member





If I were serious about this I would contact the local SA authorities about plant import rules and then contact some overseas growers. I can help with that part. I don't grow but do know the grandson of the American who introduced Brazilian Raintree to Bonsai and I have three of them in my personal collection.
This is not mine. But a fellow in our club.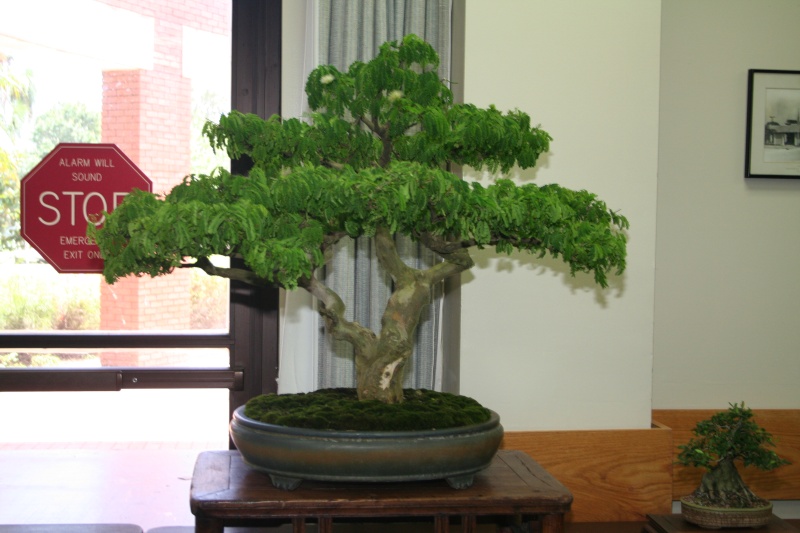 This is one of my Raintrees.
My tree is blooming and if it sets seed I would be happy to send some to SA if we can work out the legal aspects.

Billy M. Rhodes

Member





That would be super! I've been searching for this type of tree for over 10 years!!! You'd be my hero if we can arrange it! I will try and contact someone to help with the legal things. Thanx soooooo much!
Those trees are breathtaking

AMAZING!

YukiShiro

Member






---
Permissions in this forum:
You
cannot
reply to topics in this forum