this is a birch that was collected a while bake, last season which i purchased from someone for about 50$. i thought it had very good potencial. it was chopped for a leader at the top to do an informal upright, but i was thinking of making into a weeping style. just seemed more practical with what the tree was already exhibiting. any suggestions on style?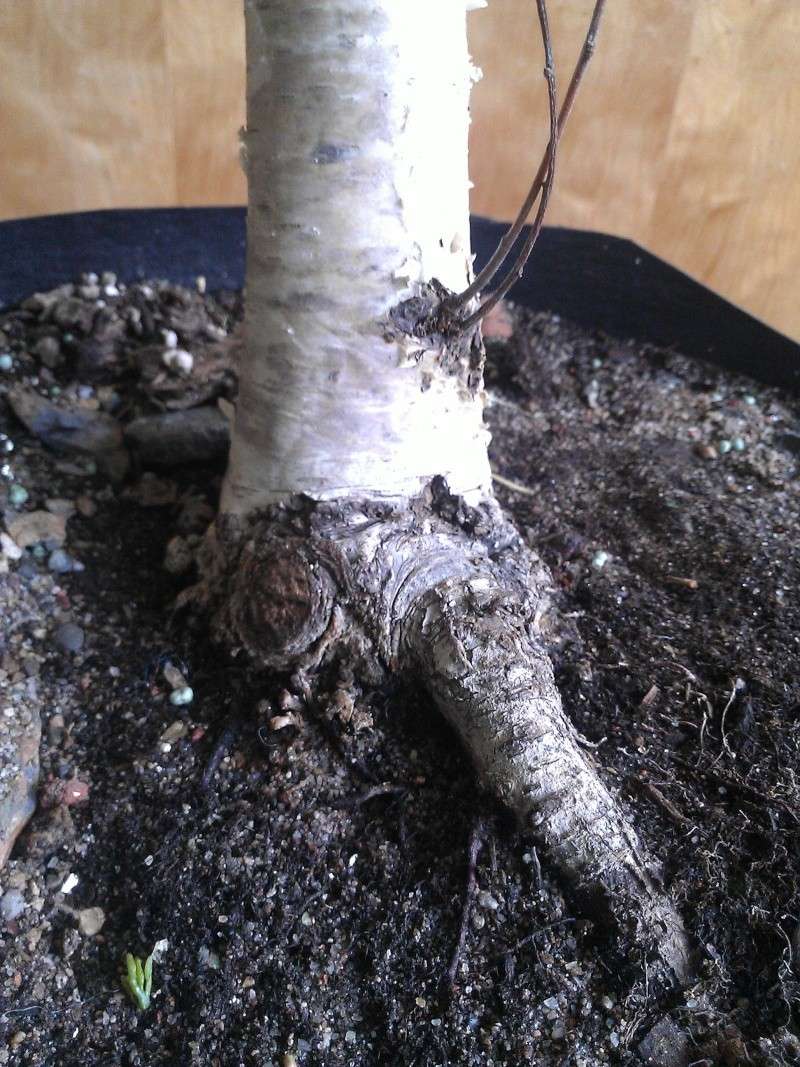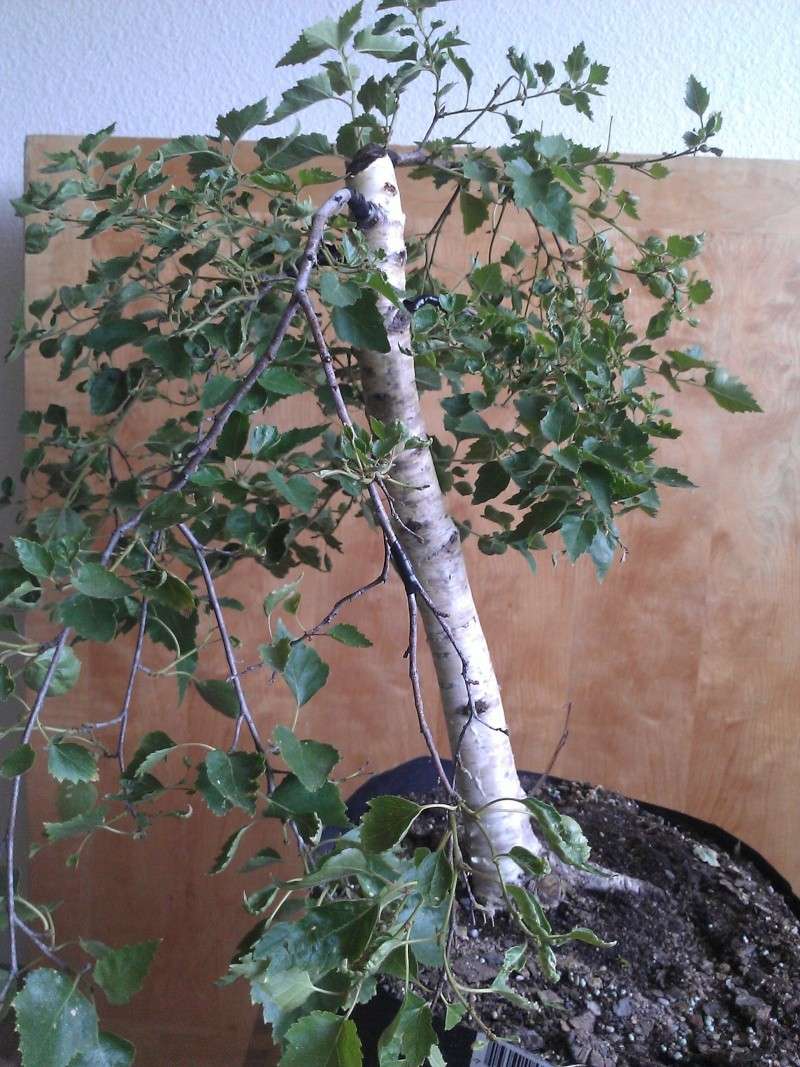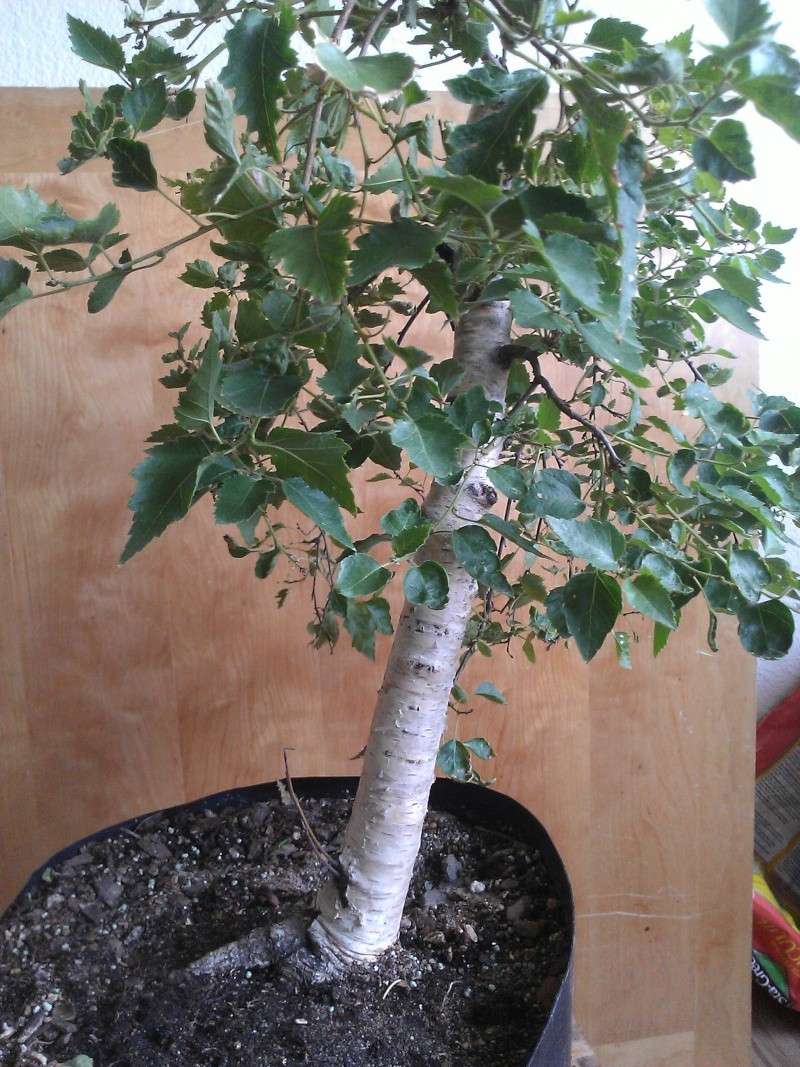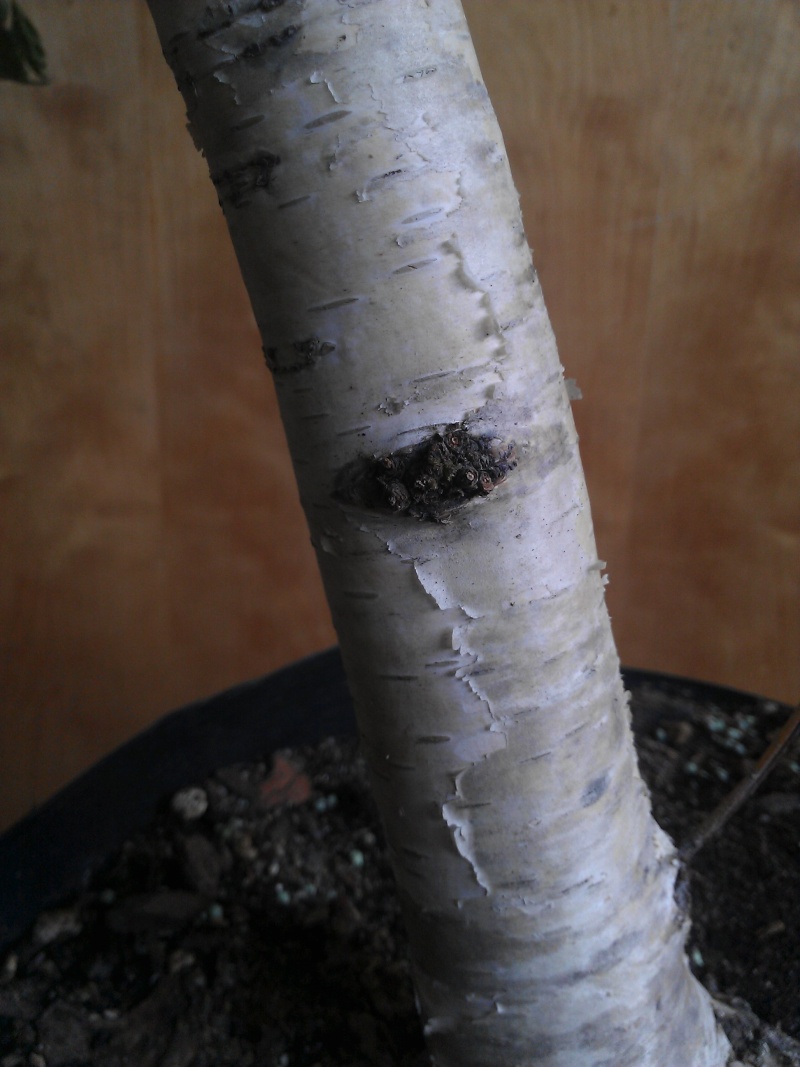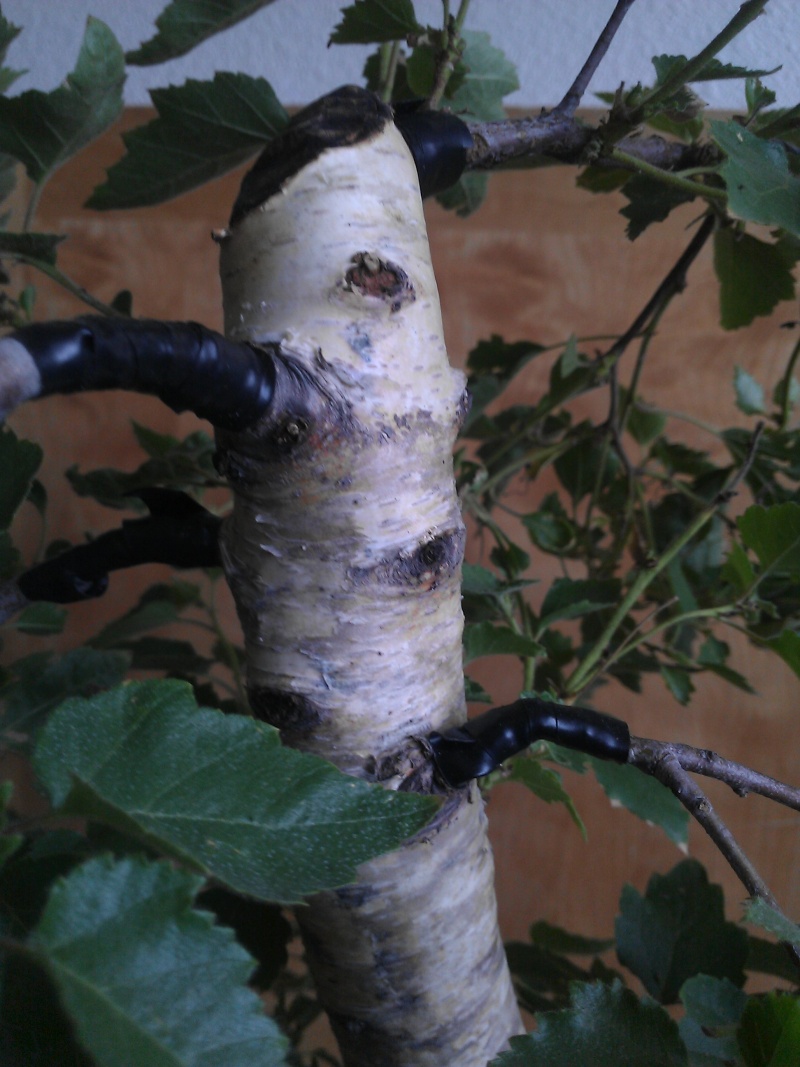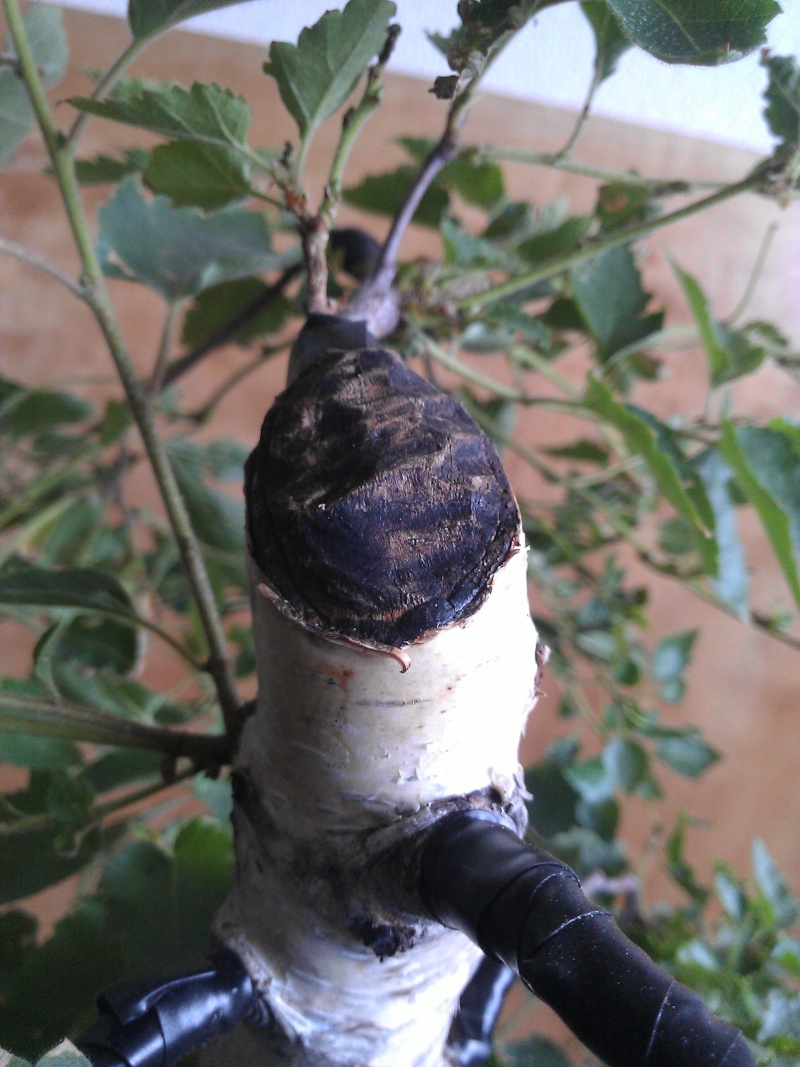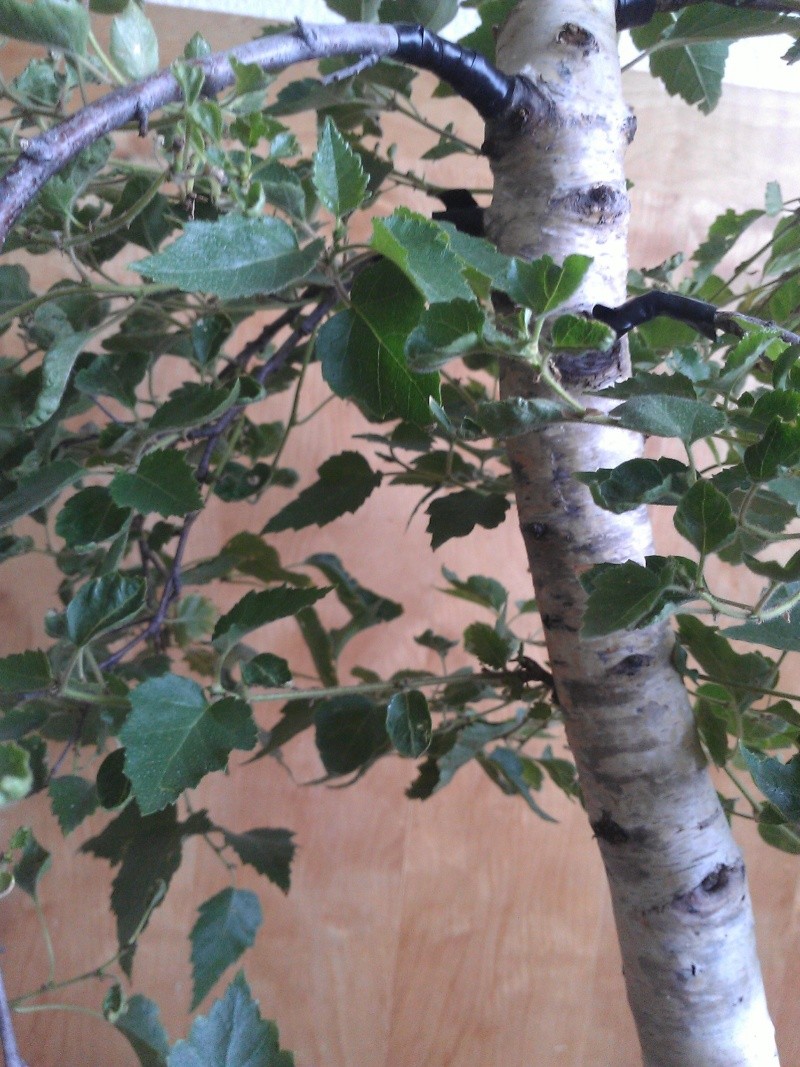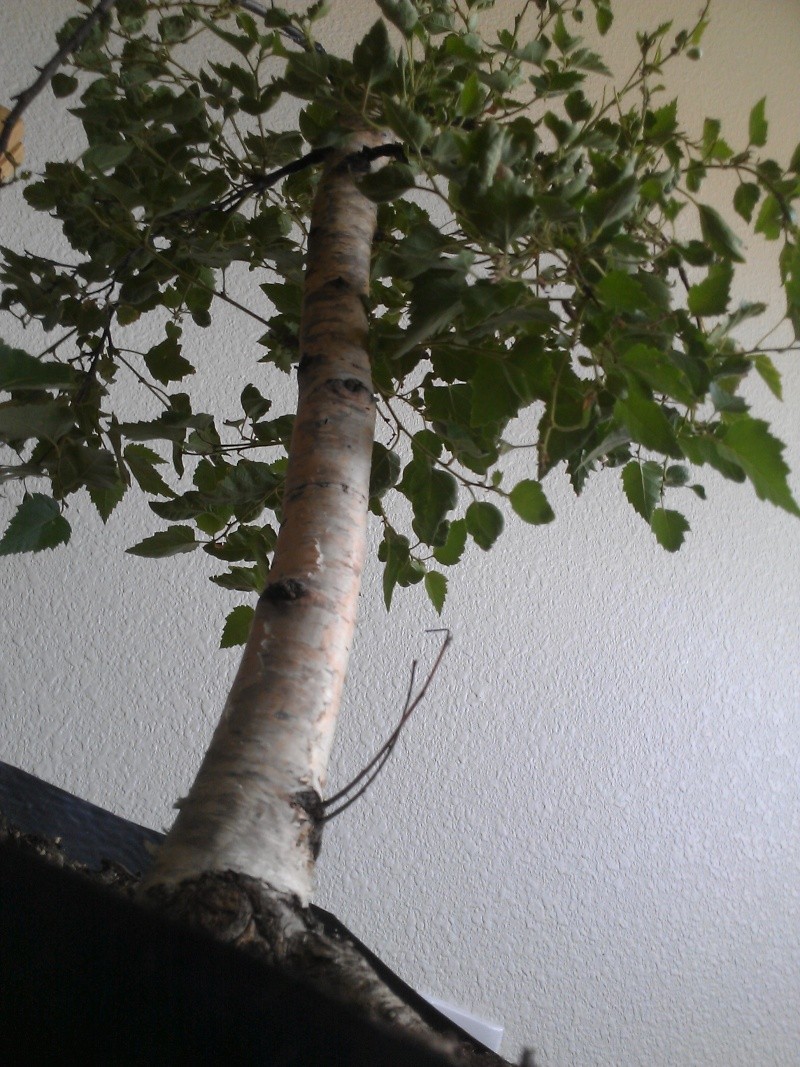 same tree, almost 6 months earlier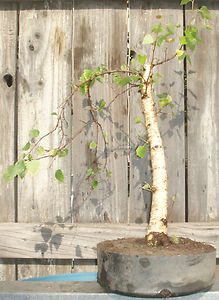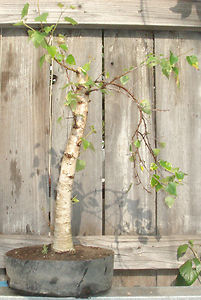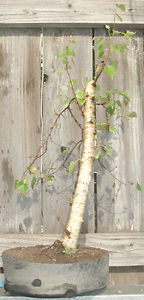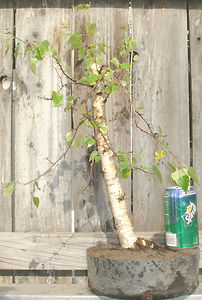 thatboy5454

Member





Did this tree come off of ebay from a seller in the suburbs of L.A.?
-Jay

drgonzo

Member





Not sure if it came from the burbs or not but it did come from a seller from ebay out of CA. I thought it was a pretty good buy for the level or ramifications of leaves and a good shot to test my skills out on a birch.

thatboy5454

Member





Yeah thats what I figured, I remember "sprite can guy"

Fun story about him;

He had a Satsuki for sale last year at a ridiculously low price so I asked him how long he had the tree, "since yesterday" was the answer. Then I asked him where he got it, Answer... "I Cant reveal my sources."

Nine Minutes after he emailed that last answer to me he canceled the listing.

caveat emptor indeed....
-Jay

drgonzo

Member





Yes I found a few things strange about that seller as well. Well the birch you see was in not so good condition. The pictures before and after speak for themselves. The chop that was done didn't have any type of sealer or paste so I cauterized the wound instead of paste because was mid spring. Didn't want to risk sap transpiration. For it to be mid spring there weren't many leaves on the tree. So questions raised. The soil was very compacted and old. It looks.kind of like a really thick fudge cake. I asked the person when was the last time the tree was repotted. The person replied that it was that year. I stopped asking questions after that because there was no way that was possible with the condition of the soil. Makes me wonder who that person is and how they get away with selling poor quality items...but ebay will be ebay. The legal black market.

thatboy5454

Member





The chop that was done didn't have any type of sealer or paste so I cauterized the wound instead of paste because was mid spring. Didn't want to risk sap transpiration.[/quote]

I have had good luck with Birch and hard pruning while in leaf. Mine has responded excellently to repeated cutting back after reduction of a nursery stock landscape plant 6 feet tall back to 16 inches earlier this spring.

-Jay

drgonzo

Member





That's excellent. I've heard how sensitive birch are when it comes to pruning and wiring so I didn't want to take any chances. Which is why there is electrical tape on the joints of the branches. I had it wired before the new pictures. I used the electrical tape to reduce fractures at the joints and along the branches. The branches we very flexible but didn't want to risk losing major branches that were apart of the over all look. I haven't prune anything yet and due to the soil being in poor condition I had to slip pot it to give the roots some room without pruning or disturbing the roots. The tree I think has very great potential so I'm taking every precaution I know of to preserve the trees health. But I'm wondering for next spring should I graft some roots on? Go with the upright look or stick to the weeping? Reduce the leaves more or do they look fine as as they are for size?

thatboy5454

Member





The trunk chop is a disaster! Your best bet is to grow it in the ground (or in a large container with a sandy soil) for several years to grow out that ugliness.
Yea I was concerned about that. I was thinking of putting it back in the ground as well and making a new fresh cut. I was concerned about the trees condition from when I received it so I sealed the wound completely instead of applying paste so there was less of a chance for die back or wood rotting issues.

thatboy5454

Member





Cauterizing the wound will actually cause more dieback of tissue surrounding the wound since it involves burning it. Cut paste prevents dieback by reducing moisture loss. Rotting wood shouldn't be a problem since decay doesn't spread from dead wood to live.

Your biggest enemy with all Betula species is loss of shoots and secondary branches due to dryness during winter.

---
Permissions in this forum:
You
cannot
reply to topics in this forum