Fox CWB

Member





Hi,
I forgot to add a question.
Is it commun just find one or two seeds per cone??
this is my average. i think it is too low.
thanks
Fox

Fox CWB

Member





Fox CWB wrote:Is it commun just find one or two seeds per cone??
this is my average. i think it is too low.
Not sure but you probably got beaten to it by critters and birds.

Poink88

Member





The seeds fall out mostly while the cones are on the trees. You should be collecting them from the trees, just as they are getting ripe. When you collect from the ground you will not get many, if any, good seeds.

leatherback

Member





Very good for next sesion
This is my experiences. I pluck them from the tree in Summer. Keep them in an envelop. After about a week, some will open, a few seeds will fall out. I will take the open ones, knock them and more seeds will fall out. In some cases, I get a handful and in some cases up to 30. Those that did not open naturally, I forced them open and worked thru the layers. In this way I get more seeds. I have the feeling that those that did not fall out naturally are no good. I am waiting for the new season to find out. Here are my JBP seedlings for this year. Seed harvested in Jan, sowed in March. I am below the equator.
Cheers, CJ.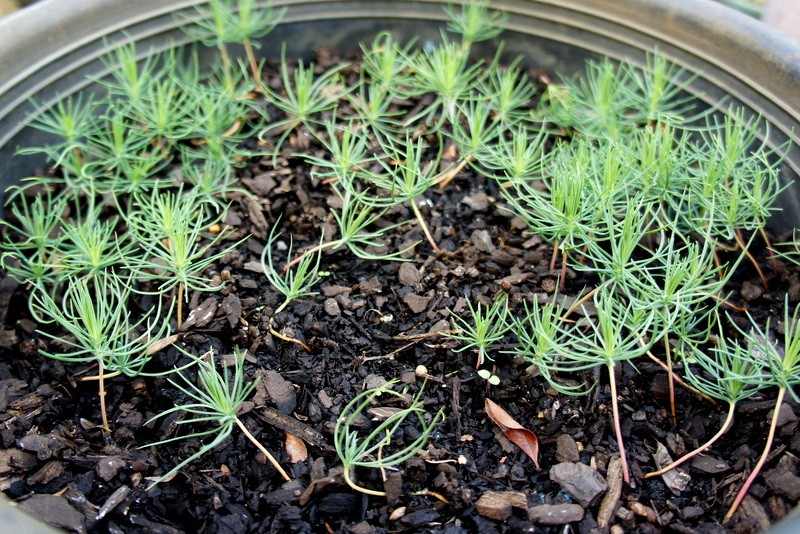 newzealandteatree

Member






---
Permissions in this forum:
You
cannot
reply to topics in this forum