Today while perusing Craigslist i Saw that someone was giving away a wisteria, you dig sort of situation. He said if i can guarantee that I will come get it today then he would bump me ahead of the list because he wants it gone as soon as possible. My cousin immediately went over and proceeded to dig it out of the ground, him with a lot more style and class, and me with a lot more dirt

The owner said that his ex-wife bought this plant over ten years ago, and it was an older plant when she bought it so i was very excited.
I know that the question that i have is probably one that will be necessary to use pictures, but due to the hour i can't get any pictures quite yet. The plant itself looks vigorous, healthy leaves, a lot of new growth, and except one branch the plant looked incredibly healthy until the digging began.
Once we started getting the soil out of the way we began to notice that one section of the plant had some rotten wood, and then we noticed that a couple of the larger roots were not attached. Because of the nature of the acquisition It got dark before we got it into the ground at the house so i didn't get as much time inspecting it as i would have liked.
I planted it in my dads back yard since he has one, but he is scared that it will completely take over everything so does not want it in the ground for longer than it has to be. I got all of the roots as was possible, and tomorrow i was thinking of getting a half of a wine barrel that it can live in until it is much healthier with a more extensive and compact root system.
1) Is there anything wrong with this plan?
2) From what I have described, or peoples experiences with dead/rotten plants is there something that i can do, or would it be wiser to remove the deadwood sections? (you want to see pictures don't you?)
3) Since the plant has undergone some intensive root loss, is it a good idea to remove some of the foliage to maintain a better root/shoot ratio? we removed some in order to move the tools around, but it was not a substantial amount.
4) does anyone have any suggestions on what i should use as substrate with a wisteria plant? (i don't mean to open a whole substrate debate honest)
5) thank you all very much in advance!
6) Tomorrow i will try and get pictures of the wisteria. Pictures of the infected deadwood areas, and the general trunk. Is there any other part that i should take a picture of?
Soil : akadama large particle size , 100% , and the pot in a plate full off water every day , before repoting, cut the leaves in the middle and put the pot, tree, plate into a plastic bag closed , in the shade , for 15 days .
Then, put the tree out of the bag , in the plate full off water, and give , every month, chimical fertiliser 10 50 10 , 1 g/l off water .
Infected deadwood areas are not a problem with wysteria , wysteria is a vine not a tree, carve dead wood aeras to live wood , no sealant, the tree will heal quickly.

abcd

Member





Please go out right now and get that creature out of the ground and into a pot, or it will eat your dad's yard for breakfast. In one season it will put out an unstoppable (except with poison) root network. Wisteria is very robust, and will survive almost anything, in a pot, except perhaps extreme failure to water.

Getting it to flower, now, that's another study.
In one season it will put out an unstoppable (except with poison) root network.
Amen! And it takes several applications of Roundup to keep it down.
_________________
Jim Lewis - lewisjk@windstream.net - Western NC - People, when Columbus discovered this country, it was plumb full of nuts and berries. And I'm right here to tell you the berries are just about all gone. Uncle Dave Macon, old-time country musician

JimLewis

Member





Thanks for the advice! the plant looks like it's doing well. There is no desiccation, all the leaves are looking healthy. I've been unable to get enough time to figure out how to post pictures, but i'll make sure to do that once i am able. Thanks everyone for all of the help.
Akadama for a large wisteria is going to be expensive. Mine are in my standard mix of granite grit, chipped bark and calcined montmorrilonite or similar (cat litter or turface etc). This does need regular watering but to avoid that, they are stood in large "saucers" which are kept filled up in summer.

_________________
"It is not the strongest of the species that survives, nor the most intelligent. It is the one that is the most adaptable to change." - Charles Darwin.

Kev Bailey

Admin





Well it has been a while since My cousin and i dug this up, yet I wanted to give what might be a positive update. I kept it in the ground for 3 weeks due to the end of the term approaching, and I hoped that it would give it a little boost in energy and root development. When it came time to transplant it into a "pot" i decided that i would plant it into a wine barrel due to the fact that during the process of turning this into a bonsai, It might also serve as a mother plant and give up a few air layers. Plus, it will give me the opportunity to practice Air layers since i have yet to do any of them. Another reason i planted it in the wine barrel is due to the fact that while digging this plant up the previous owners had "encouraged it to die" before offering it up on craigslist. "we didn't try and kill it exactly, but we did things to it that SHOULD have killed it" i believe they said. There was only one root attached to it when we dug it up, and that was about a foot long growing horizontally. This prevented it from fitting into any planters that i had, and i had to get my hands on a wine barrel, which should not have been so long as it was considering i live in the willamette valley and wineries are as plentiful as starbucks.
While it was in the ground it slowly began losing leaves, until there were only 3 leaflets.
[img]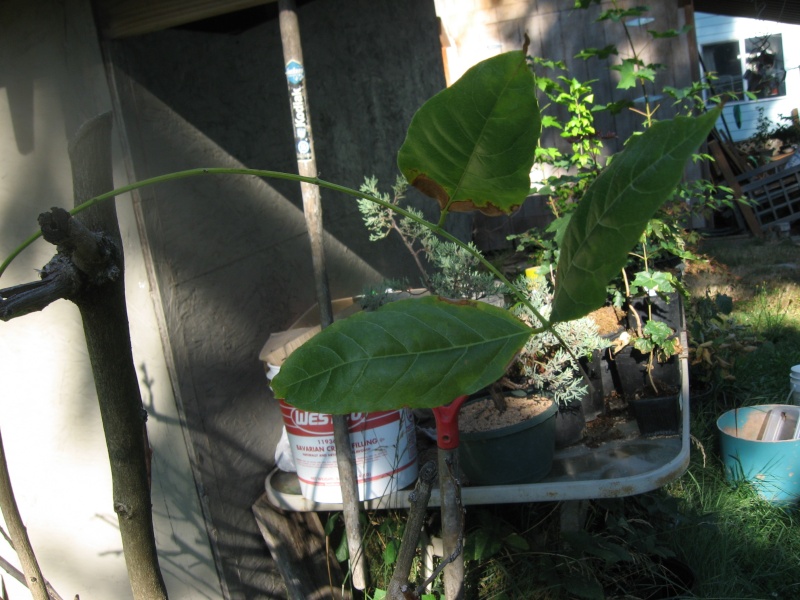 [/img]
Anyways, I planted it into a Wine barrel with a mixture of Akadama, turface, and a potting soil that contained stuff such as vermicompost, soft-wood mulch, and all sort of good stuff. Because i cannot find any akadama I used up what i already had concentrated around the roots. In a very pre-bonsai state this is what the Wisteria looks like as of about 30 minutes ago (that is if the picture will upload).
[img]
[/img]
As you can see there is plenty of work to do, but this is a larger wisteria plant than i expected to find in my posession for many years. The base of the plant is aproximately 6" wide as a rough idea can be had from these pictures.
[img]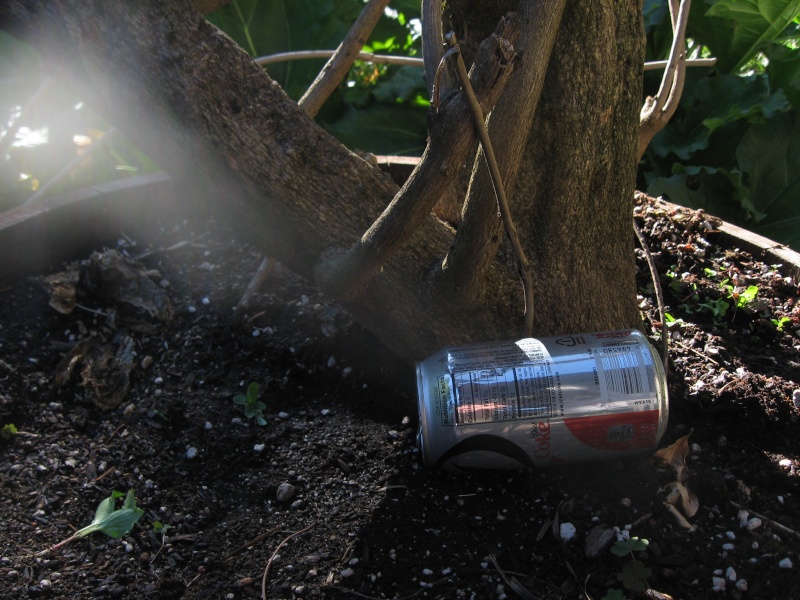 [/img]
[img]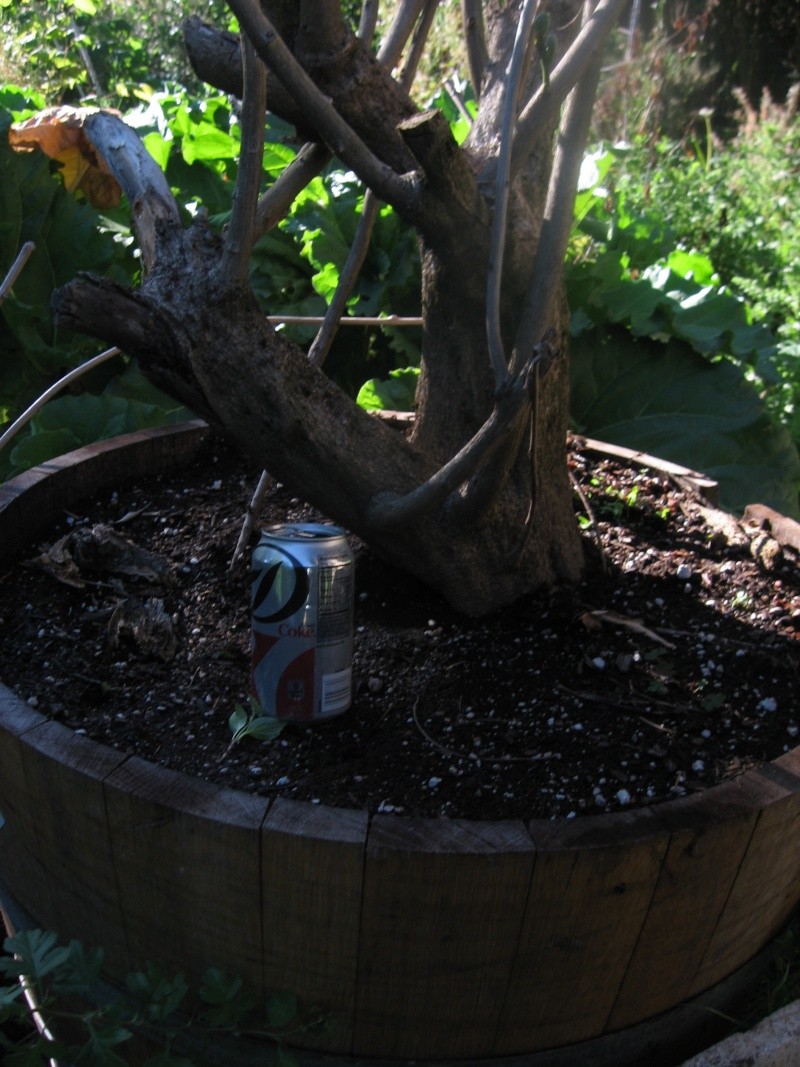 [/img]
And these many weeks that i have been looking at the plant for signs of change, after giving it 10-50-10 "superbloom" I was doing my usual visual inspection and found that there were several places that life was coming to this wisteria. Yesterday when i found the signs of life, the bud that is actually opening up was the only one showing any signs of movement. One day and there is a huge difference.
[img]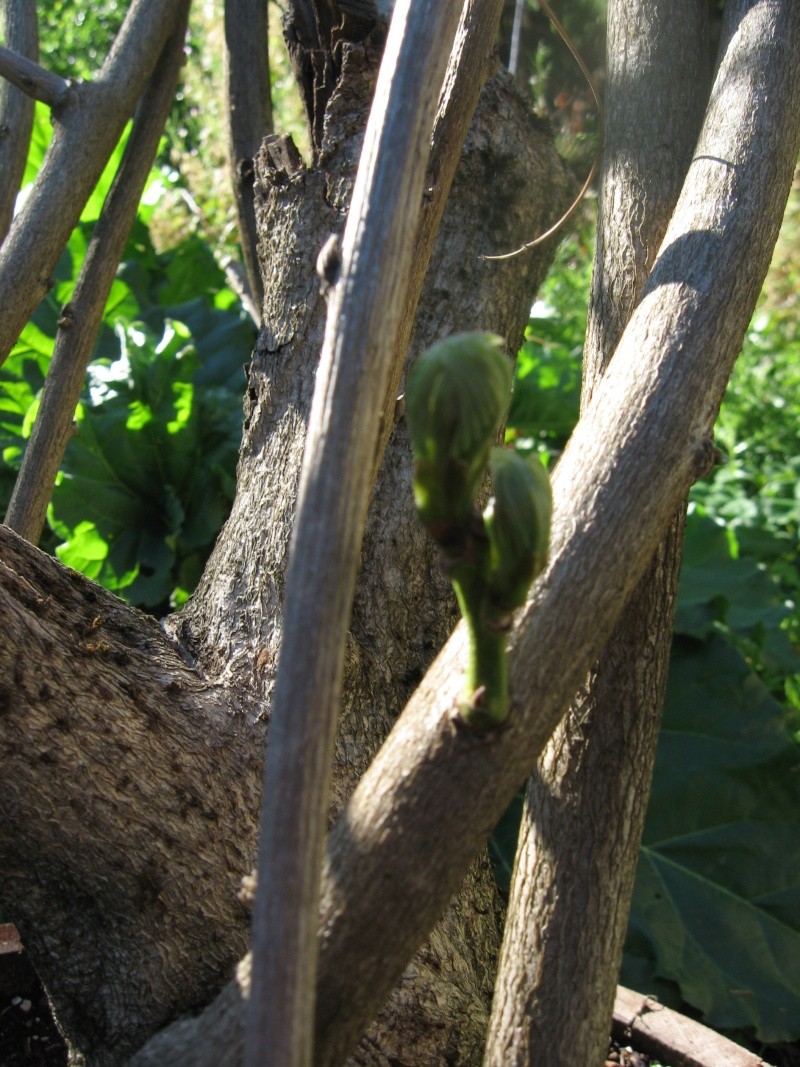 [/img][img]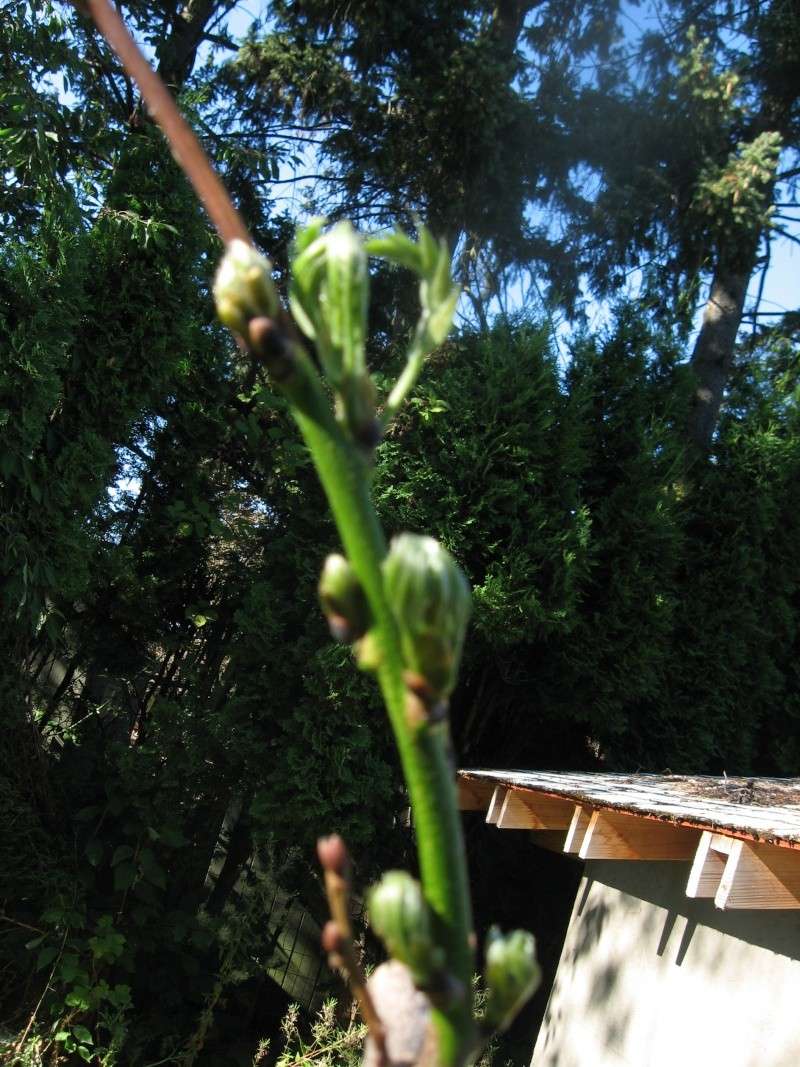 [/img]
[img]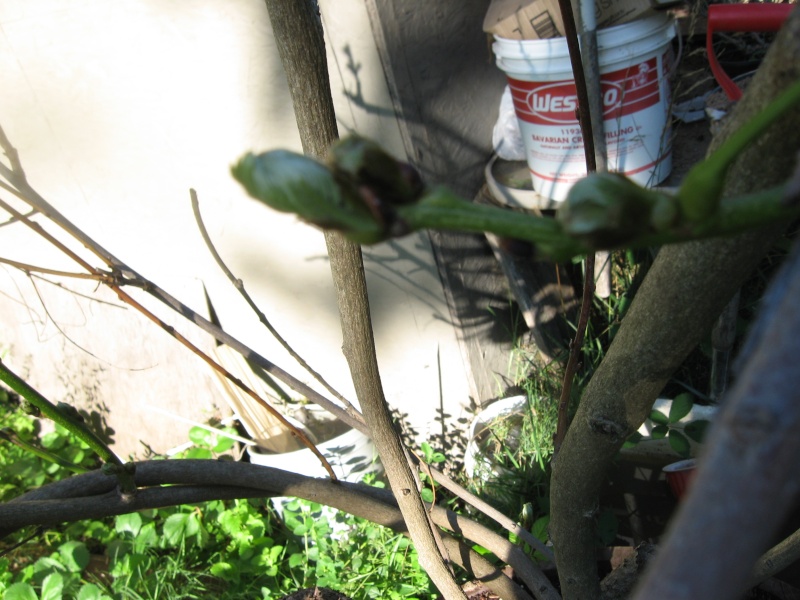 [/img]
Thank you so much everyone for all of your help. It looks like this plant will pull through as there should be enough time to pull in energy before it goes dormant. Am i wrong in this conclusion?
1) i actually got pictuers to upload the first time i tried!
2) I'm sorry for the picture quality. My Camera is old and janky, and now that i think of it i would probably had better luck with my phone.

---
Permissions in this forum:
You
cannot
reply to topics in this forum