I found this pine growing at the side of my yard, I think it is either a virginia or scotch. It has a decent taper and not bad branching, formal upright. The problem is that most of the branch come from the same point as many pines do. I want a look that is not the left, right, back styling and medium age (crown a little pointed and branches not so wide.). I want the tree to look natural with out looking like a bad styling. Any advice along with picture examples would be great. (any conifer in this style works).
About this old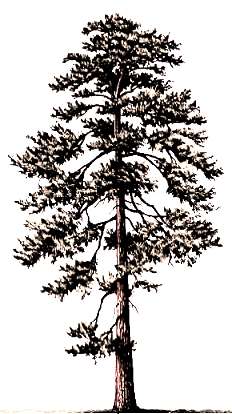 Thanks
Jake

Jake16

Member





hi.
any chance of a pic of the real tree - otherwise youy will get virts or pictures that will not fit your actual material.

thanks Marcus

marcus watts

Member





Yeah I can try to get a decent one tomorrow but really virts or other peoples tree that fit into this category is fine. I just wanted examples and also styling advice.

Jake16

Member






Jake16

Member





hi,
yes I would leave it and keep looking - there are so many pines that are not particularly suitable as bonsai material, and young seedlings that have grown spoked branches and very long gaps between them fit that group perfectly.

happy hunting,

marcus

marcus watts

Member





Thanks, I will just leave it alone. I am just trying to make a nice formal upright pine, not to old because that is whats around my area.

Jake16

Member






---
Permissions in this forum:
You
cannot
reply to topics in this forum