Hello

I got this Boulevard Cypress few day ago from a man who buy it from Chiangmai and I buy it back again with some reason... hehehe

this tree was dig from the garden Nursery at the foothill of Maewang District, Chiangmai. in a poor time month (rain and heat!) and also they cut back the roots so hard. I'm decide to thinnig some foliages for help it from moisture lose

also for get the light and air inside. little styleing have done by wire anchoring for each branches will got better light.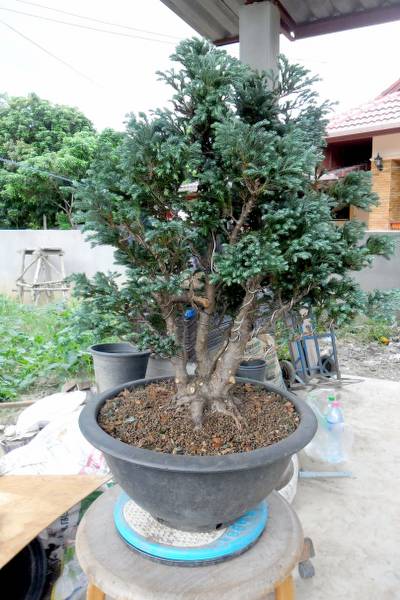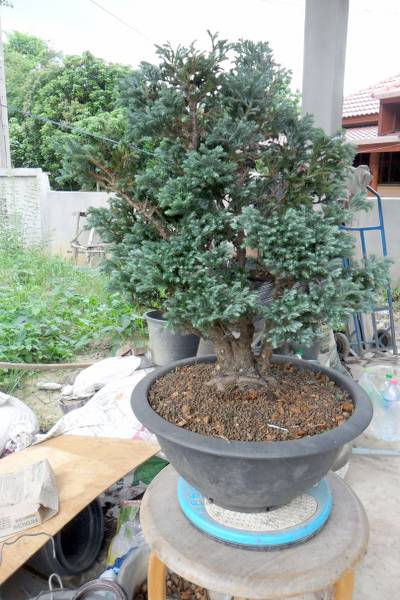 Nice Rootage

some scar at the base not done by myself.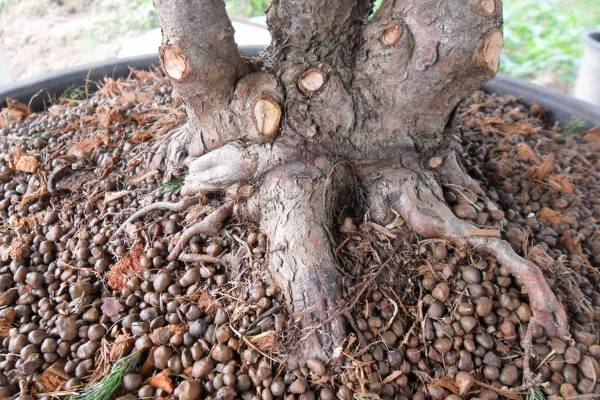 Between working, I like to work from the base to the top. as it is no sketch before work... any future look pics, have made after finished styleing.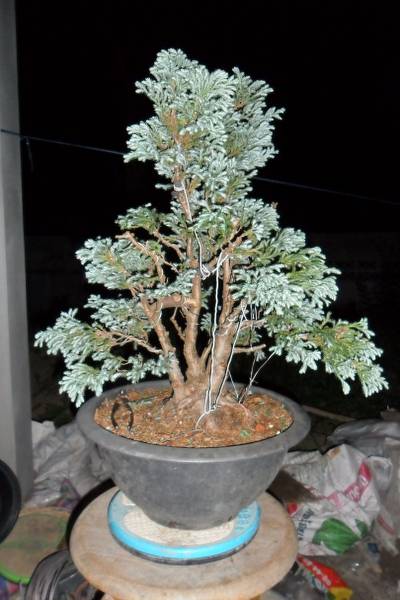 enough for now, you will see alot of anchor wires. I don't need to full wireing until it is have good survive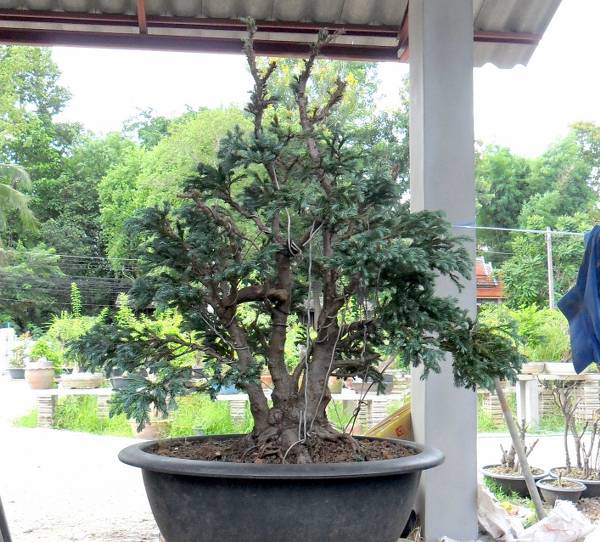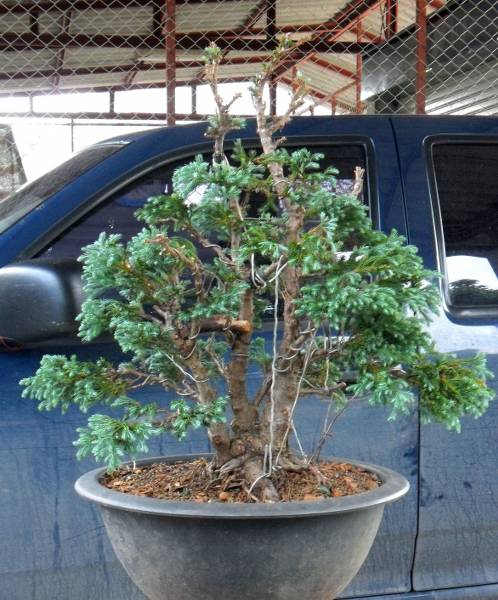 Future look..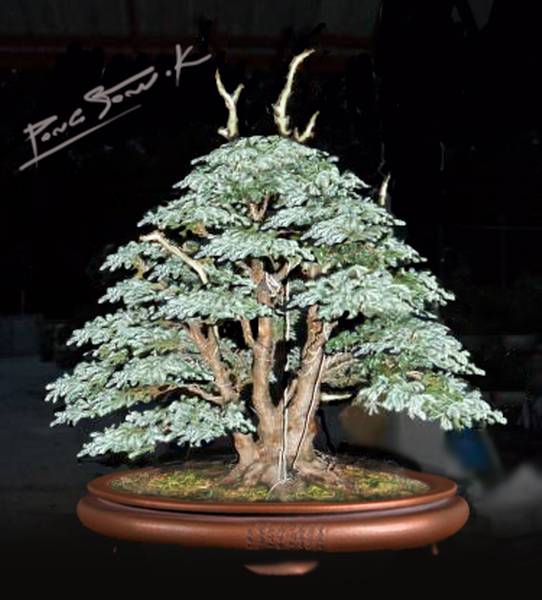 Thank you for looking, All opinion are welcome

Regards, Pongsatorn.K
Last edited by pongsatorn.k on Sun Jul 01, 2012 5:57 am; edited 2 times in total (Reason for editing : checking)

pongsatorn.k

Member





Pongsatorn.k,

I like your projected design.

Do you really need the driftwood ?

Do you need the small branch at the base of the fork of the two thicker trunks ?

Keep showing as you train,please.
Later.
Khaimraj

Khaimraj Seepersad

Member





Nice tree, I like the projected also... I agree that the branch sticking out between the opening in the two larger trunks is distracting. I like the jin at the top, although if the finally design is achieved I think the tree would look great with or without it, can't wait to see how you progress.

Steven

Member





Thank you very much, Khaimraj and Steven

the small branch at the base is only keep for now and will turn to jin in future. (sorry I'm forget it when working in project design

) .
Yes, I think too that the twin jins at the top are too long (some time it's remind me to imagine to deer horn

or devil

)

Regards,
Pongsatorn.K

pongsatorn.k

Member






caycanhvn2012

Member





Either way I like it, think it will make a nice tree...I have been trying to find a decent B. cypress here for a while, but no luck so far.

Steven

Member





So cool ...I think it look better
and I hope this tree survive
Thank you for all reply!

caycanhvn: Thanks
Steven: yea! you will lucky than me as connifer that hard to find here... in Thailand

Mr.Ole: Ah! I think I know you!... brother

อิอิ ขอคุยไทยหน่อย...ต้นนี้ผมยังไม่ได้เอาไปโพสที่บอนไซไทยเพราะประเด็นมันยังอ่อนไหวอยู่ครับ เกรงผู้ไม่ประสงค์ออกนามมาปั่นป่วน

pongsatorn.k

Member






---
Permissions in this forum:
You
cannot
reply to topics in this forum