Hello all,
I've noticed tiny, quick bugs on my trees. They've been around for quite a while, and it doesn't appear like they are causing any damage. There's a good number of them on each tree, and they move like cheetahs when disturbed. They are on the trees which are in setups that have high humidity, which is why after doing some research I feel they may be Springtails. I know the picture isn't a good one, but they are tiny creatures. They appear to have antennas, but I don't believe they have wings. I never see them flying. Can anyone confirm or deny that these are Springtails? Thanks!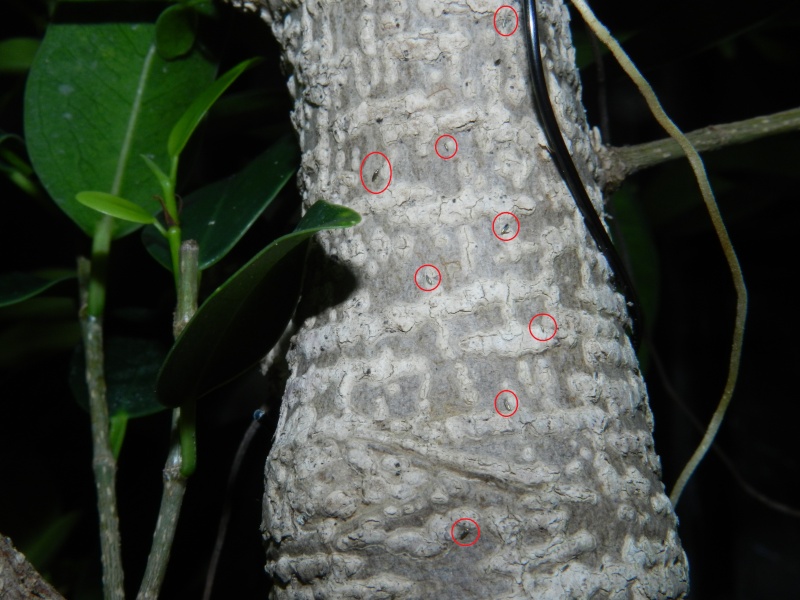 This is a symptom of soil that is too wet.

Billy M. Rhodes

Member





Billy M. Rhodes wrote:This is a symptom of soil that is too wet.
The soil isn't staying wet though, that I'm making sure of. It could just be the high humidity. From what I've read they eat the organics in the soil, so that could be another reason why they're around.
Anyone else have some info on this as I bought a ficus about 3 weeks ago that had the same thing except the bugs were a tad bigger.

Cockroach

Member






---
Permissions in this forum:
You
cannot
reply to topics in this forum