Hi all bonsai friends
This is my first post shows my work , to this day I was passive observer of this forum and I finally say enough

My name Sebastian and I'm from Poland

I want to show You my last work from Sunday meeting with my local friends. I do it for them a little demonstration

Below pictures present juniperus sabina - nursery stock that was lost in the nursery for about 5-6 years after it was dig up from field ,
its material of my friend Andrzej .
Tree on the first view looks like typically long not interest material for good bonsai
but I show in this tree a loot of potential for good Literati Juniper.
picture before
some pictures during work
picture after
I think is perspective tree , next years to create good ramification, stabilize green (sabina hasn't foliage like shinpaku )
and re pot to ceramic bonsai pot.
greetings from Poland

and sorry for my poor English

Sebastian Żydek
http://bonsaisabamiki.freehost.pl/

sabamiki

Member





I really like the direction you are going with this. While I think this tree will be fine, a lot of foliage was removed at once. I usually leave some sacrifice branches on evergreens, especially if you want additional development to occur on the canopy. Nice tree.
In my opinion, the apex should be a bit more to the left and the movement should change. Currently its going the opposite flow of the trunk. Good luck.

Luc

marcus watts

Member





Sabamiki

First of all welcome and thanks for posting!

I like your tree and it's easy to see you have a good eye. IMHO I would not change any thing, after all it's your art and you must trust your artistic perogrative.

Mitch




Sakaki

Member





It is a wonderful & dynamic sculptural transformation, but Luc Tran hit the nail on-its-head in regard to suggesting a tree in nature. The apex & principal branch running strongly opposite the direction of the trunk creates jarring ambiguity regarding visual flow. Where would you place this tree relative to a scroll or complementary object?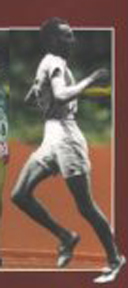 Chris Cochrane

Member





thanks you all for comments

interesting virts but I don't think about that diametrically change form of the tree , next years I wont to work about crown and maybe enlarge first right main branch and bring his little lower and create more pads . most of you tell me that tree has bad balance because trunk is going to left and apex to right. in my sense of styling bonsai is just best balance when crown back in the direction of 'nebari'.
marcus tree in your proposition looks like soon fall down I think. in nature tree growing like this soon fall down and be a half cascade or die

mitch thanks , your comment elevate My


Like you say I do not change the overall form , only slim 'jin' and work to extract life line from the whole trunk. it is rule that juniper like this throw out most of bark from trunk when we do so strong cut of foliage. for next years tree do it end after I clean dead bark, tree be more dramatic and looks more elegant like bunjin style

thanks all and I share with you effects of next years , maybe at that time you like this tree


sabamiki

Member





Well the question I would propose is if nature caused the lower trunk to have such a left movement and why isn't the apex affected as well? Sure I agree that there needs to be a balance and I think that could be done by tilting the tree to the right. Good luck with the tree.

Luc

---
Permissions in this forum:
You
cannot
reply to topics in this forum