Hi all,
This is one (not dwarf type) of my pomegranate trees.
Although I decided for styles of others, I could not imagine how to go on this.
All comments, suggestions and critics are solicited!
Here some pictures: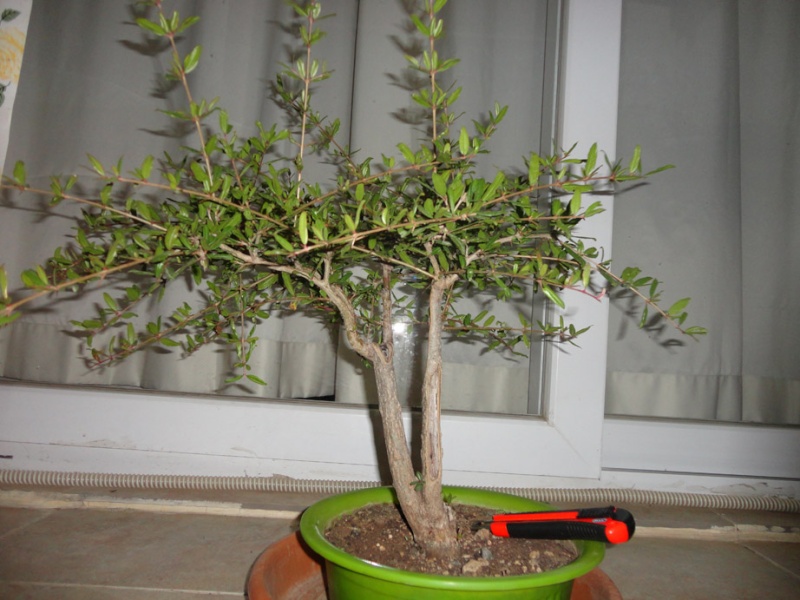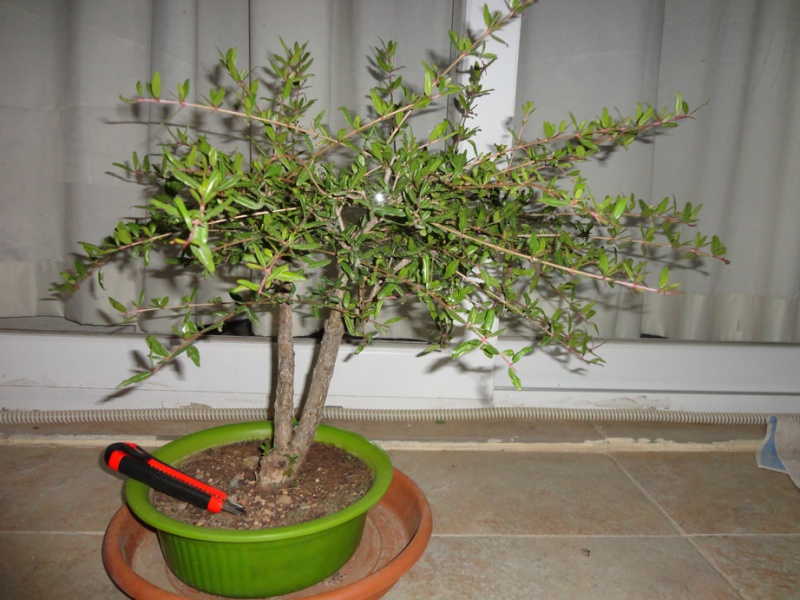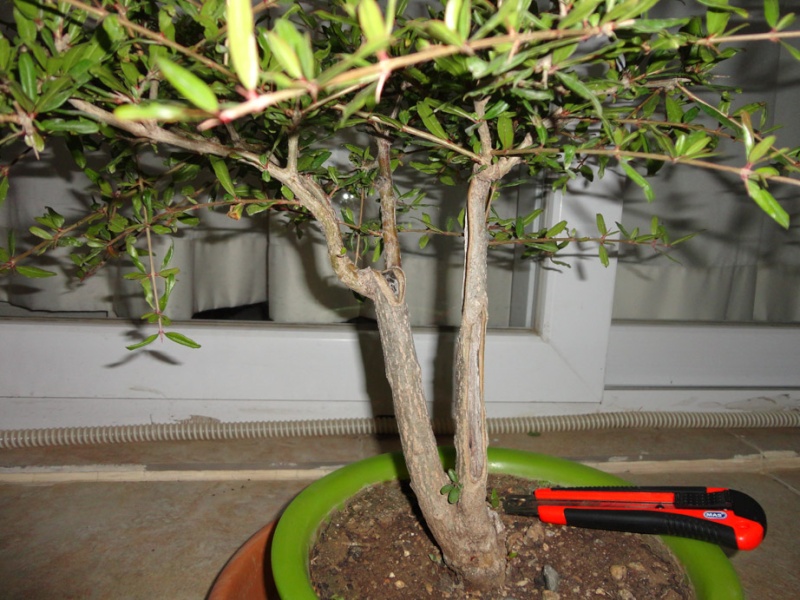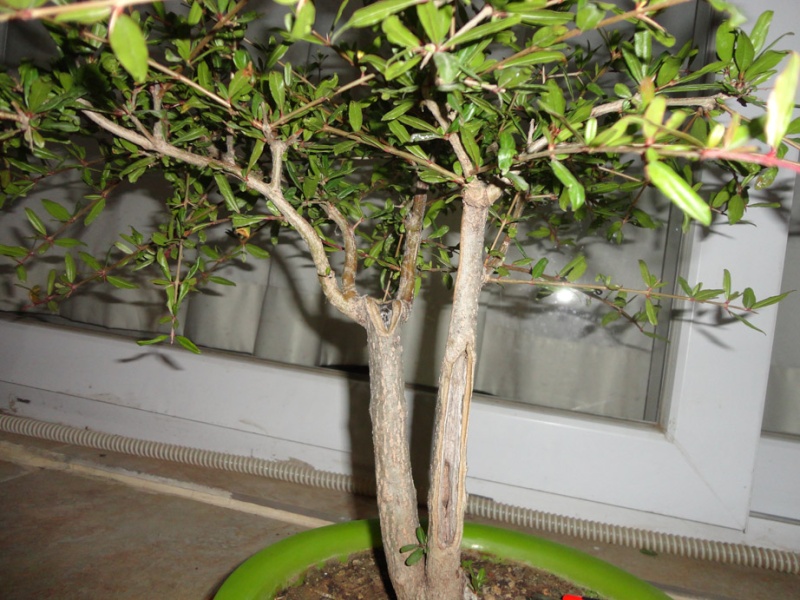 Considering that the front size is as seen below:
Each of main trunks splits into 3 sub-branches at the top:
Blue branches
are in front,
red branches
are at mid, and
green branches
are at back side.

THANKS IN ADVANCE

Taner

Sakaki

Member





I would remove everything (entire right branch, red and blue of the left trunk) except the green back branch on the left trunk and style as bunjin.

Billy M. Rhodes

Member





Billy, thank you very much for your input!
If I remove those branches/trunk you've mentioned, the only branch left is the most straight one. So, I will have a long and straight stick that is not desirable for bunjin?
Or I misunderstand what you mean?
I also consider open umbrella style for this, just like African acacias. Does it not look fine on this tree?

Sakaki

Member





These tend to send out long straight shoots, I think it would make a flat top style difficult. Your left trunk has more movement and taper that then the right, that is why I suggested using it.

Billy M. Rhodes

Member





I see!
Although new shoots of pomegranate go straight up at the beginning, they are automatically drops down in the end of summer or beginning of fall.
So, next year, all those shoots become branches that were directed towards sides or down by themselves.
They tend to go down especially if I let it produce fruits (in future may be).
That's why I am thinking about open umb. style. And in this way, hanging down fruits may look very nice, huh?
Thank you again for your comments


Sakaki

Member






---
Permissions in this forum:
You
cannot
reply to topics in this forum