Here goes the start of a thread about this weekends show, please add other pictures too as I was quite busy.
Background:
An annual bonsai show held in Exmouth Pavillion, organised by the Exeter Society but the trees come from across the entire South West of England, and even further afield. The show is very well supported by some of the clubs and traders from the region and is becoming a really good social event on the calender.
Fantastic pine display from the Celtic knot crew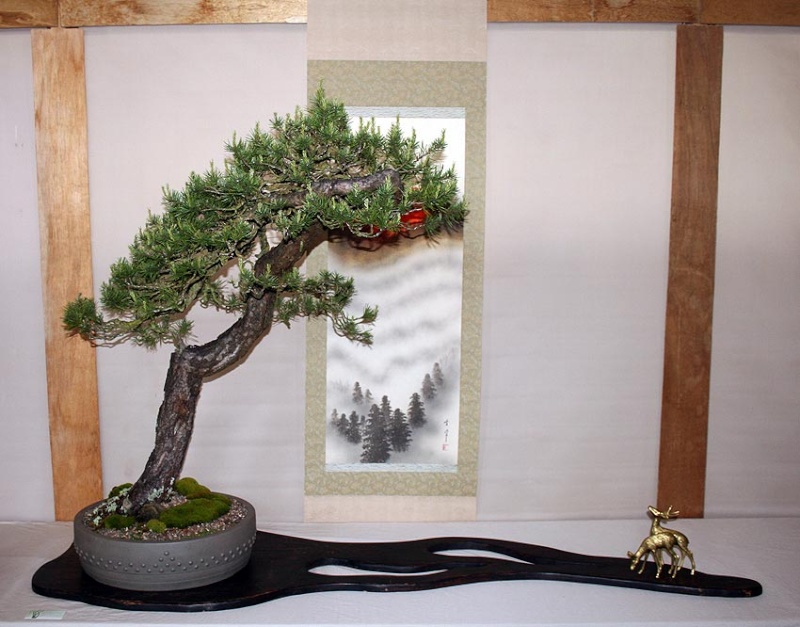 looking down one side of the hall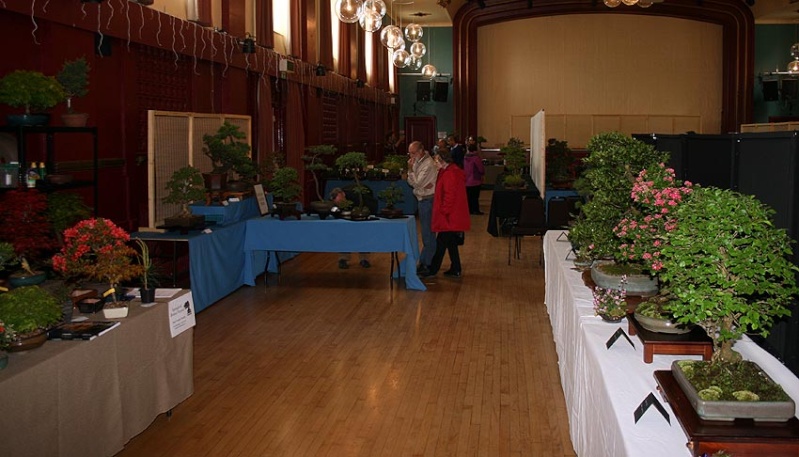 My red maple (acer)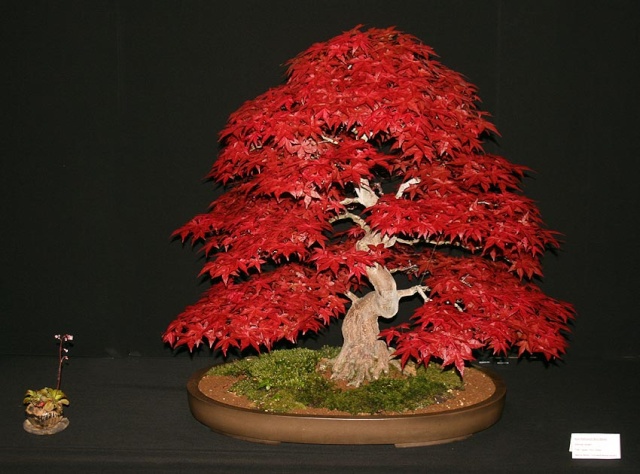 Berberis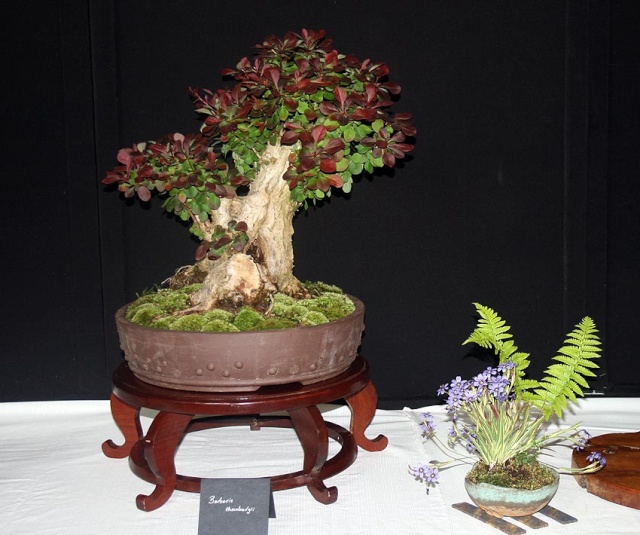 Accent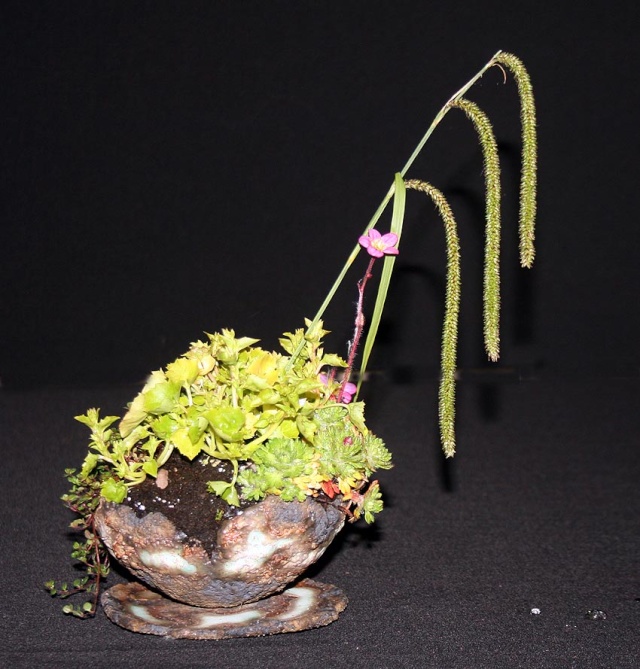 Red Hawthorn - Paul Scarlet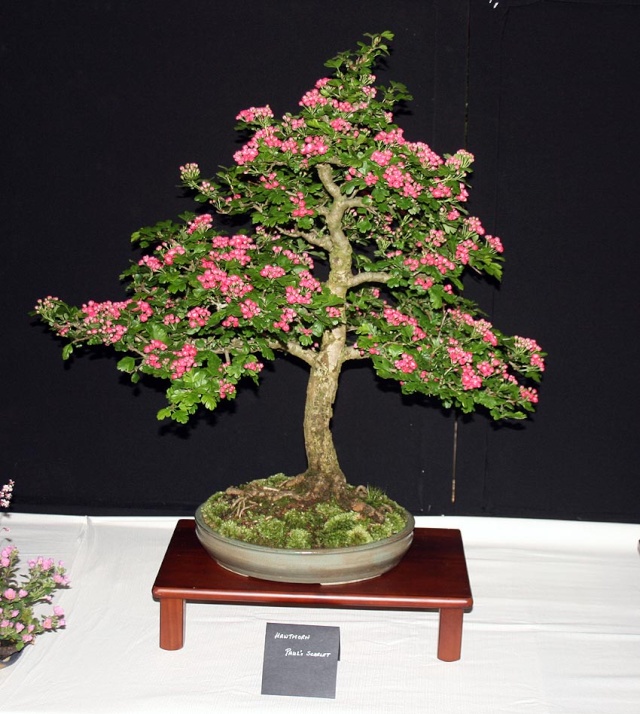 Gordon Hunt Ceeramics - Pot & Accent pot maker extrordinair and a West country secret !!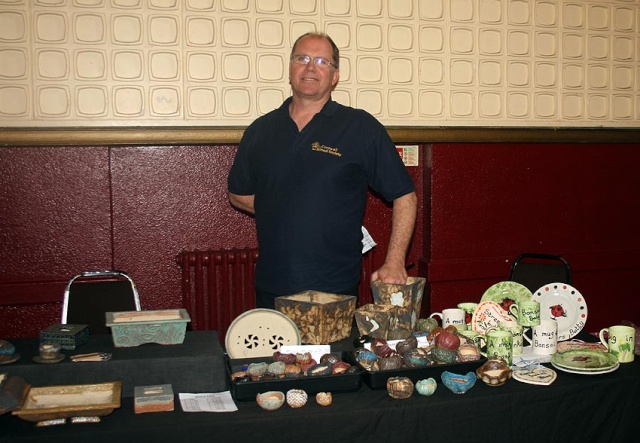 Blackthorn from Celtic knot Wales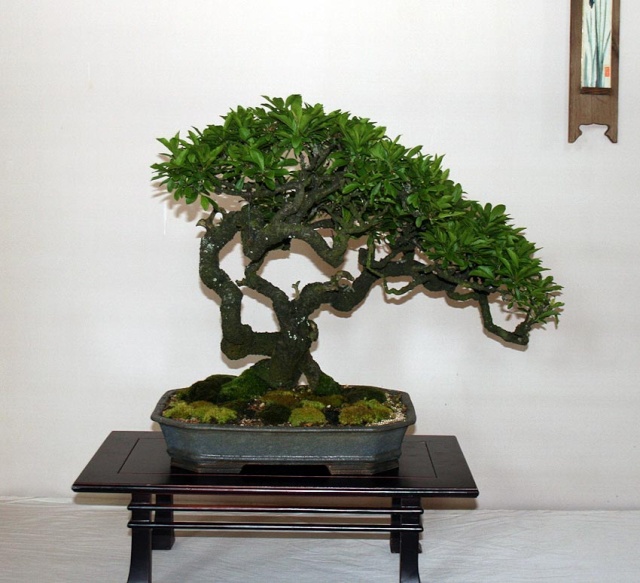 Juniper from Japan - (but welsh moss spores so it qualifies for the Welsh show

)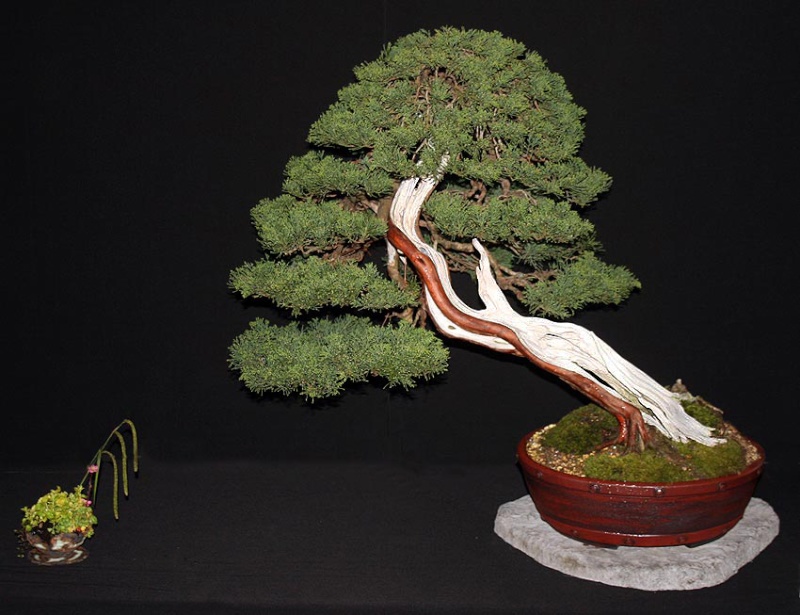 Cornish Elm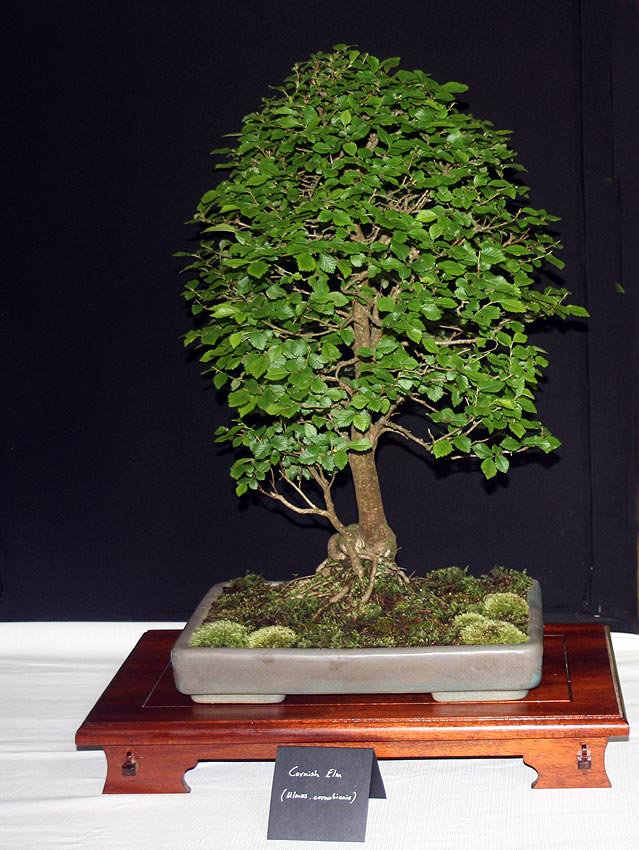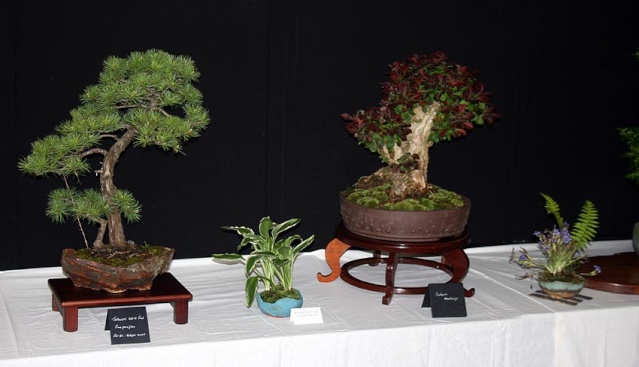 Local reporter covering the show - left a bit, up a bit...........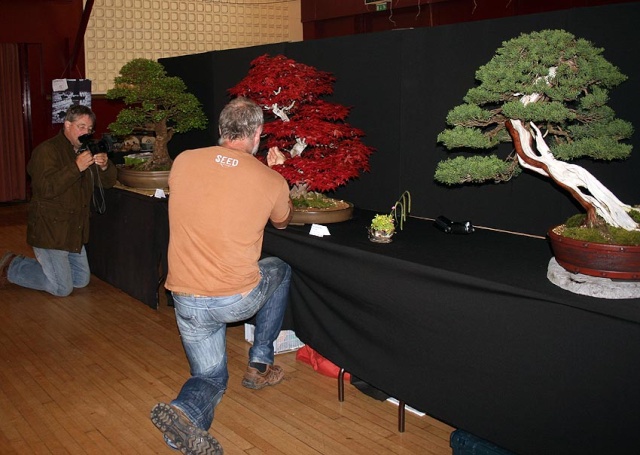 Each year there is a talent styling competition - This year I did a pre competition demo before the competitors got going
The material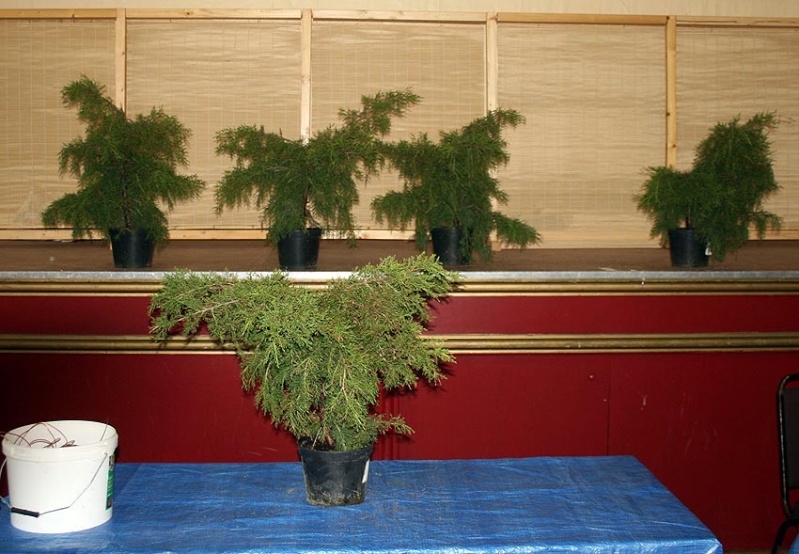 After the news I had 30 minutes !!! for the demo a quick and drastic reduction occurred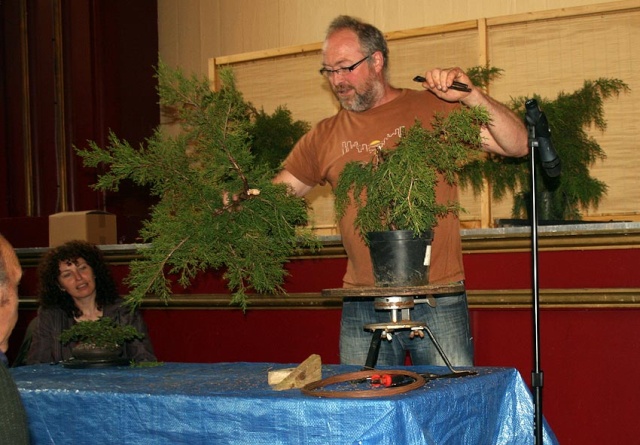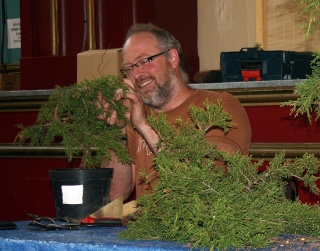 And the little demo tree popped in a pot the next morning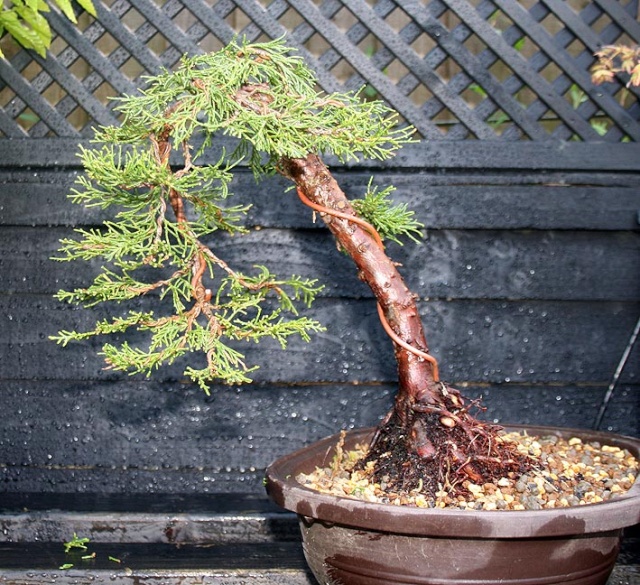 Then the competition got going - here a a couple of the entrants getting into it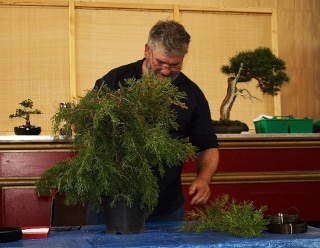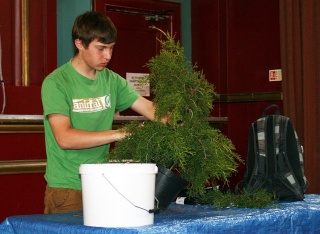 And the deserving winner - Oliver Palmer from Cornwall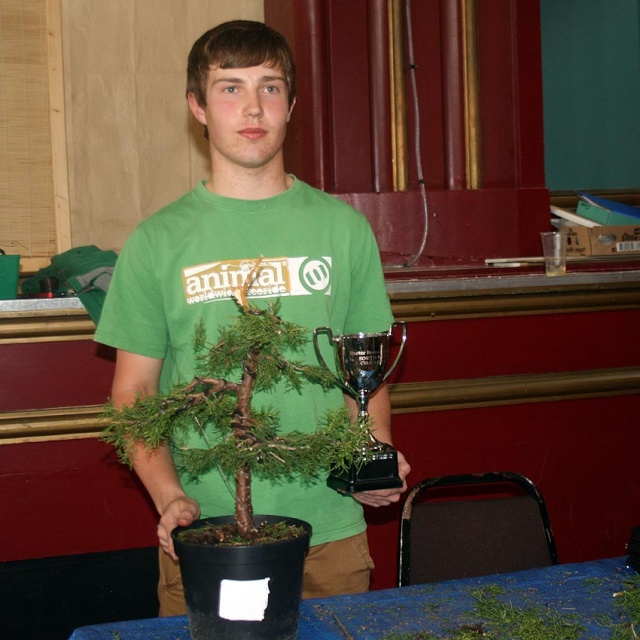 A chinese Elm that was a late choice to bring along, and I've agreed to sell the pot to an Exeter member as he has been looking for ages for one like it !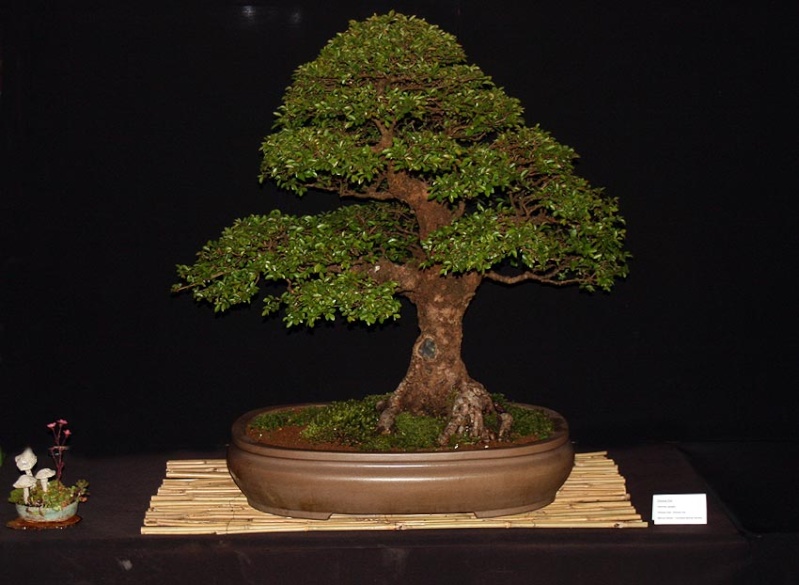 A white pine that will probably get a little restyle soon !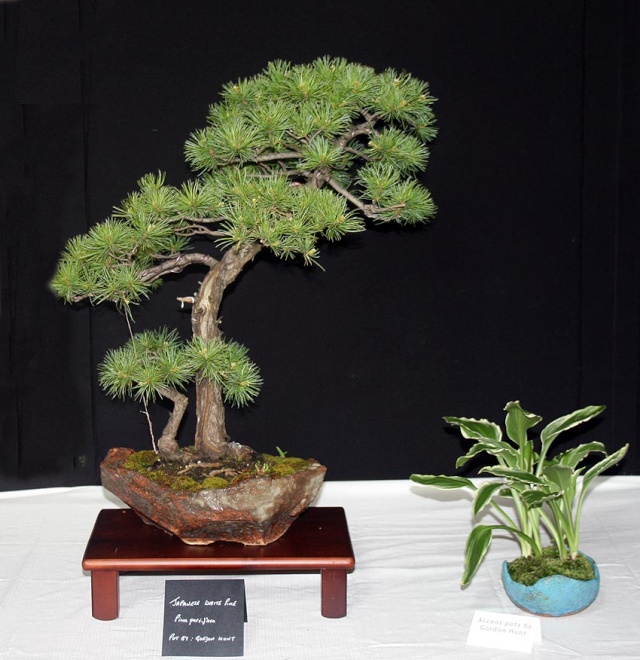 Hopefully some more associations will add their pictures to show what the SW had to offer this weekend.
AND A DATE FOR YOUR DIARIES
BONSAI SOUTH WEST 2013 - EXMOUTH PAVILLION JUNE 23RD.
cheers everyone for a great Sunday

marcus watts

Member





Thanks for a great day Marcus and well done to all those displaying. Lovely trees on show!

---
Permissions in this forum:
You
cannot
reply to topics in this forum