While sitting in the den looking out at the rain yesterday, I noticed that my Blackthorn was covered in sparrows all pecking away at something or another.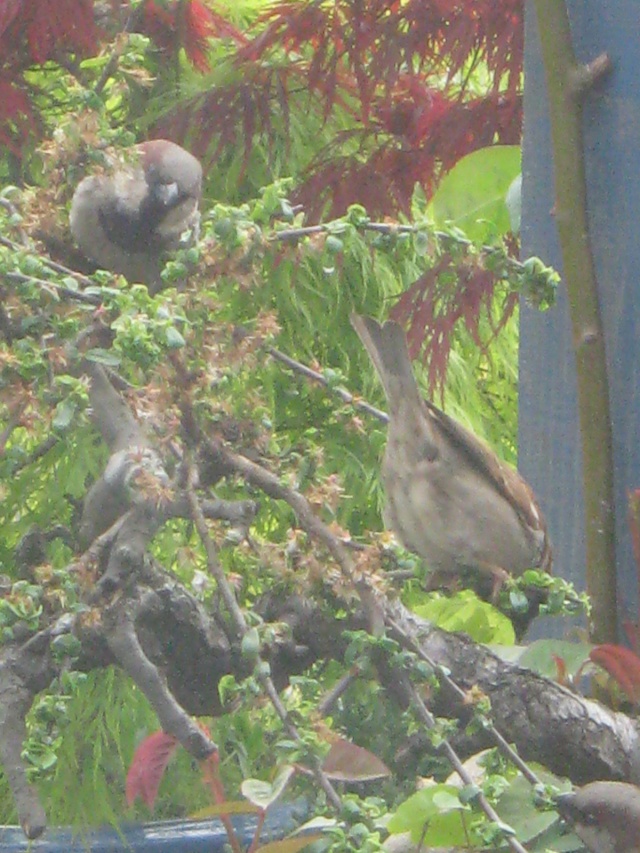 This prompted me to have a closer look and I found that, despite it having flowered profusely a few weeks ago with no apparent problems, there seems to be some sort of leaf curl on the leaves. Not all are affected but probably the majority are.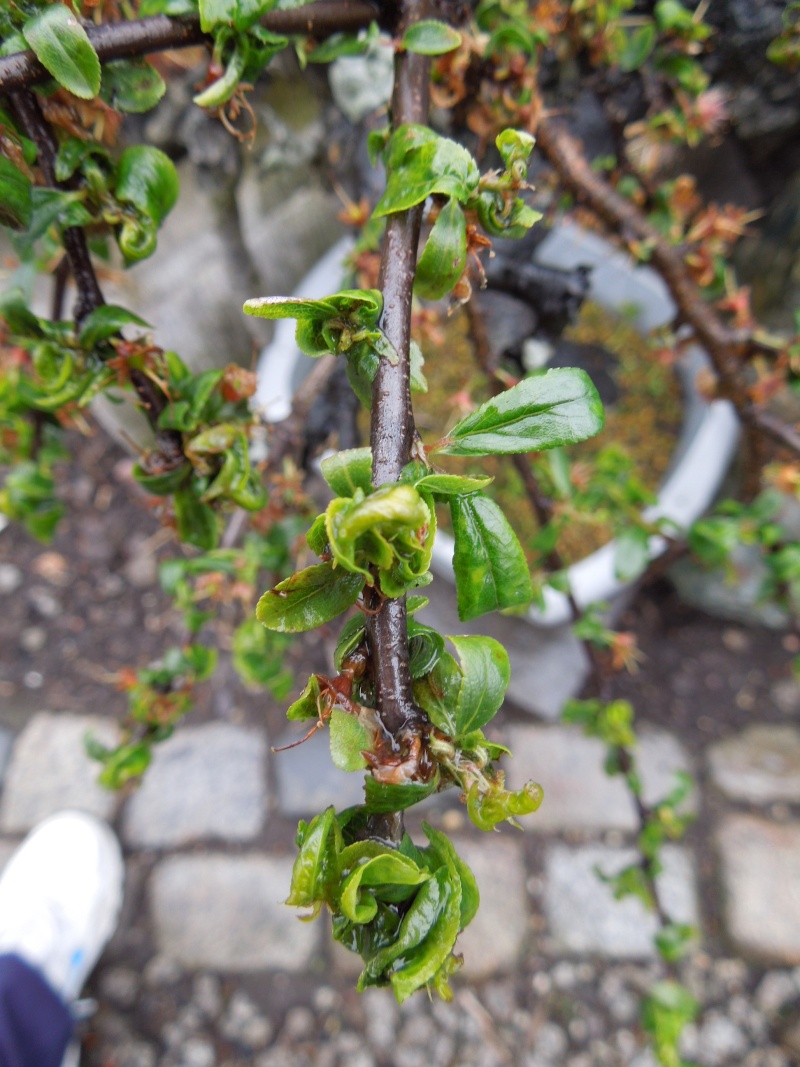 Weather wise in the past four weeks it's been still fairly cold with only a few spells of getting above 10C. On the plus side (hah!) it has not gone much below 3C at night. We have had some rain but nothing like the torrents that our friends further south have had.
Any suggestions? I'm thinking insect given the interest of the birds but I can't see anything.

fiona

Member





Hi Fiona
I think it is a kind of very tiny greenflies.....guess what my advise is

Kind regards Yvonne
Yvonne Graubaek wrote:Hi Fiona

I think it is a kind of very tiny greenflies.....guess what my advise is

Kind regards Yvonne
Get more sparrows?

Soapy water has been recommended for fruit trees in the past - would that be your choice too?

fiona

Member





No dear Fiona
I thought everyone new by now, I use Provadosticks

I place the right amount of sticks in the soil before the buds becomes leaves.
For Prunus, Malus and Craetegus, do I use them as a rule, because I know they will be eaten already early in the summer. Your Prunus will not be goodlooking anymore this summer, and it is a pity to look at on the daily basis, if you had a plan to exhibit the tree, can you forgett it now....but with this treatment, next year you can relax:)
I dont spray or use hose or soapwater, I just want my trees to be ready for attacs of any kind, without I have to wait for ruined leaves first, and maybe hose away a shohin....I want to take it easy. And I am confident the strickt danish rules, for what is allowed, is followed.
Kind regards Yvonne
I'll remember that for next year but would welcome any suggestions for what to do right now.

The tree is at least two years away from any sort of showing.

fiona

Member





The same

After 3 days will it work...
Have you checked for aphids?

Orion

Member





I hate to tell you, but it looks something like what happened to my buttonwood, mites or thrips. Yvonne is right.
Orion, aphids were mentioned. Greenfly are British aphids.
Iris

bonsaisr

Member






---
Permissions in this forum:
You
cannot
reply to topics in this forum