Yasuo Mitsuya (Japan) and Marc Noelanders (Belgium) will be presenting bonsai demonstrations at the US National Bonsai Exhibition on Saturday and Sunday, June 9-10, 2012 in Rochester, New York. Additionally, Dr. Alice Chen will demonstrate Chinese Brush Paintings and Professor Jerome Cushman will demonstrate Ikebana.
All demonstrations are FREE with admission to the US National Bonsai Exhibition. Daily Admission is only $15 and a weekend pass is $20 until June 1st. These educational programs are in addition to seeing over 200 of the finest bonsai from throughout the United States and visiting 28 vendors from across the country too.
Check out this short 7 minute video of the 2010 US National Bonsai Exhibition for a taste of what is about to happen:
https://www.youtube.com/watch?v=UDHALrvp2CI
Following the 3rd US National Bonsai Exhibition, Bonsai artists Yasuo Mitsuya, (Tokai Bonsai Garden in Toyohashi, Japan) and Kathy Shaner, (San Jose, California) will be presenting a unique two day seminar on Advanced Bonsai Techniques and Bonsai Display at the International Bonsai Arboretum. Mr. Mitsuya is an award winning and leading bonsai artist in Japan, and Kathy Shaner has studied with him for over six years and presented numerous programs with him across the country.
MONDAY JUNE 11– ADVANCED BONSAI TECHNIQUE
S
Learn the advanced bonsai techniques and refinement tips Mr. Mitsuya uses to create his distinctive award winning bonsai in Japan. Short demonstrations will illustrate his techniques while Kathy Shaner explains the theory, process and aftercare. Critiques of masterpiece bonsai will offer opportunities to learn how to improve bonsai design using the newly demonstrated techniques. There will be opportunity to ask questions which will be answered in detail. Learn new bonsai techniques that can be used to create or improve your own bonsai.
TUESDAY JUNE 12– THE ART OF BONSAI DISPLAY
Displaying bonsai is the ultimate level of appreciation and Mr. Mitsuya has studied the topic and has created his own personal guidelines for effective display. Participants will learn his theory and principles of bonsai display using masterpieces from the bonsai displayed in the US National Bonsai Exhibition or from The Valavanis Bonsai Collection. The wide selection of bonsai tables, scrolls and accessories from The International Bonsai Arboretum will be used to create numerous distinctive bonsai displays highlighting the four seasons. In the afternoon participants will have the opportunity to break into groups to prepare a bonsai for display and create a small exhibition. Mr. Mitsuya will then critique individual displays and offer suggestions for improvement and answer questions.
SEMINAR INFORMATION
Registration for the Mitsuya Bonsai Seminar is $250 for the two day learning experience. This special seminar will be limited. The Mitsuya Bonsai Seminar will be held at the International Bonsai Arboretum, 1070 Martin Road, West Henrietta, New York. Refreshments and a pizza lunch is included on both days. Don't delay in registering for this special and limited seminar. Information will soon be on our website.
To register contact:
William N. Valavanis
WNV@internationalbonsai.com
(585) 334-2595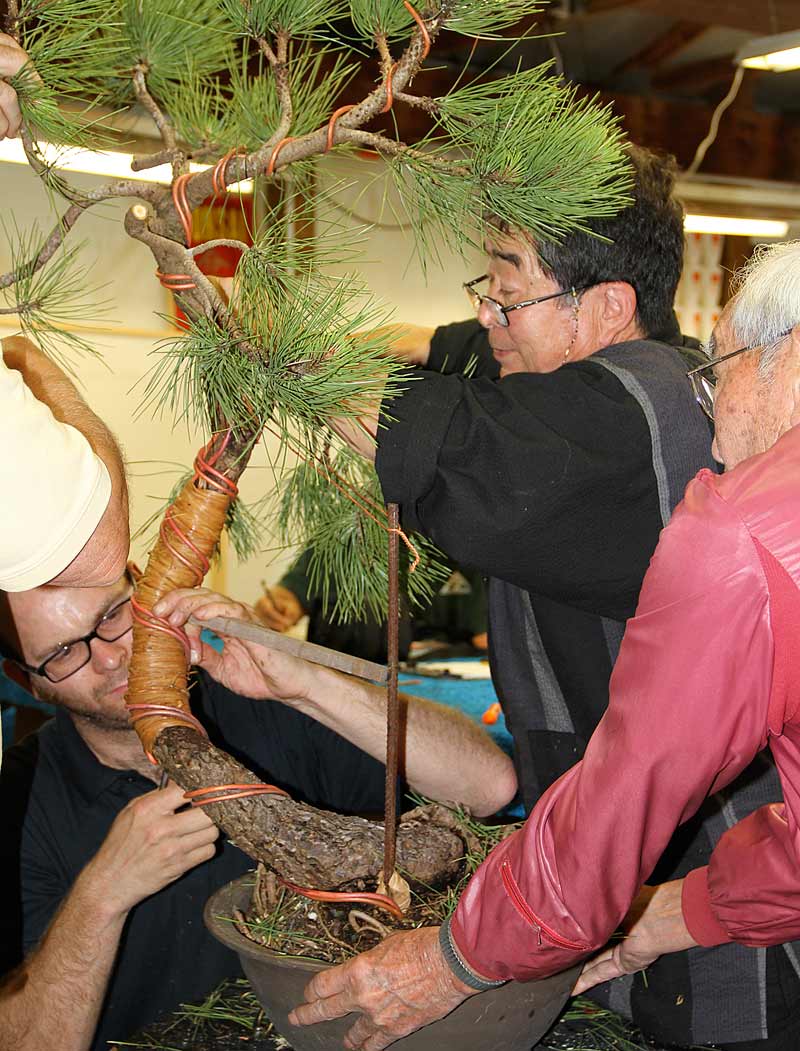 Kobyashi Advance Seminar following the 2010 US National Bonsai Exhibition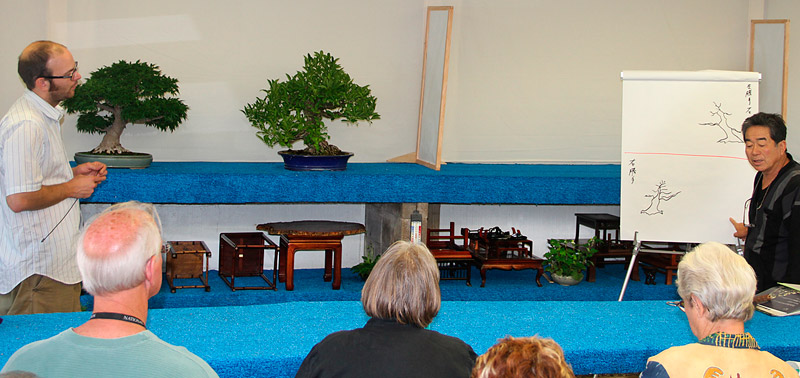 Kobayashi Display Seminar following the 2010 US National Bonsai Exhibition
Graduation class after diploma presentation at the Kobayashi Seminar following the US National Bonsai Exhibition

William N. Valavanis

Member





First, a truly amazing Exhibition of some of the finest Bonsai in the USA and friends from all over the globe sharing their love of Bonsai!
Following that... 2 days of advanced study with Yasuo Mitsuya at the INTERNATIONAL Bonsai Arboretum!!! The smiles on the faces of the last graduating class tell it all. I hope you will be there to share too.

Mark

---
Permissions in this forum:
You
cannot
reply to topics in this forum